If you enjoy sitting down with a good book and the Apple Books app is your favorite way to do it, then you're not alone. But with many apps, users come up with questions about how to do certain things, and the Books app is no different.
We've heard from a lot of readers with questions and are here to answer the most common ones for you with a set of Apple Books tips and tricks for iOS 17 and iPadOS 17.
Related Reading:
Keep reading to discover some tips and tricks for using the Apple Books app on your device.
Accessing the Controls Menu
When you read a book in the Books app, the controls menu automatically disappears. This gives you a clean view of your book without distractions.
If you need to access that menu while reading a book, PDF, or other document, just tap the center of your screen. You can then perform several actions, such as bookmarking and going back to your Library.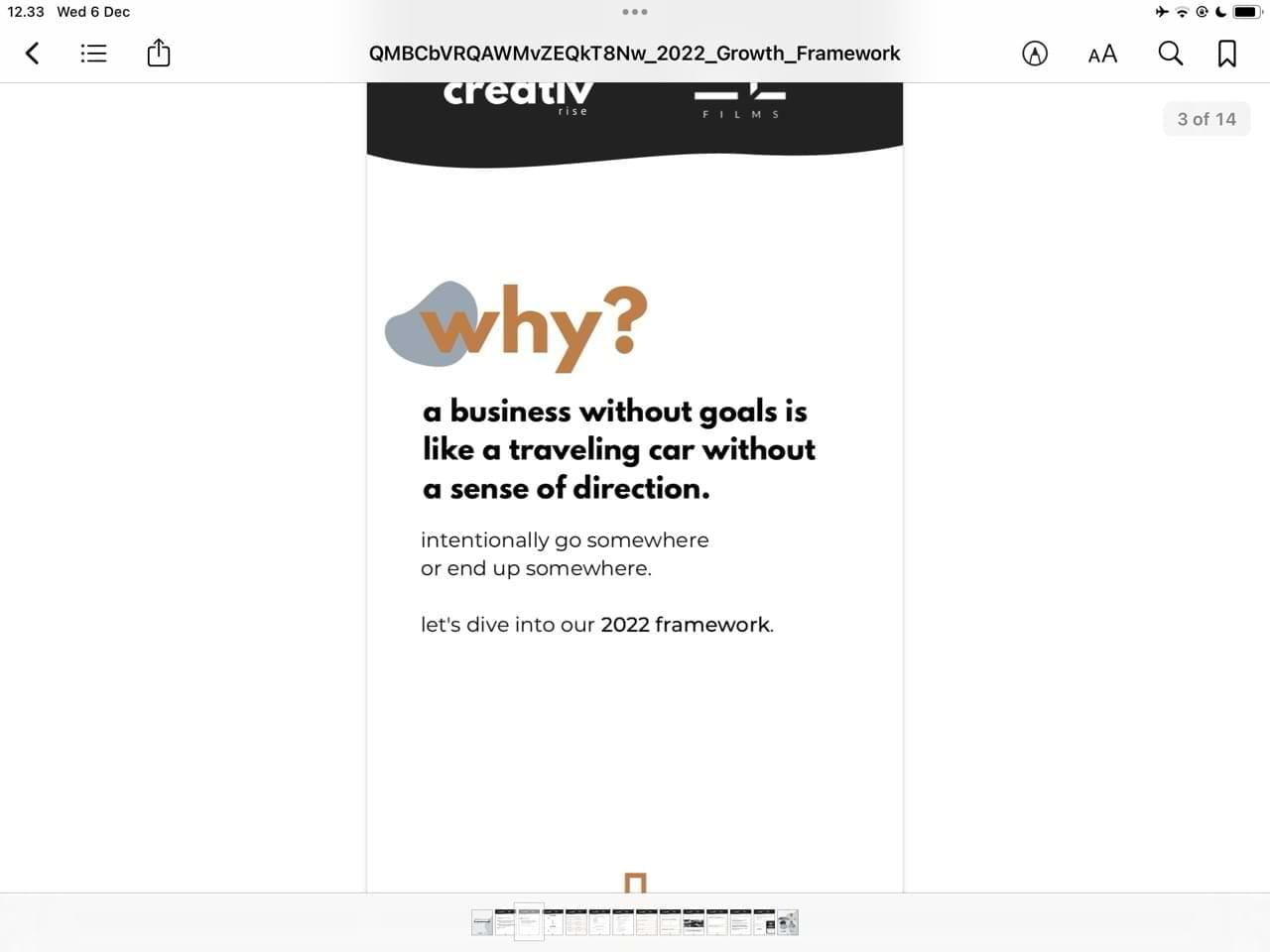 Highlight Your Text
Many people like to highlight physical books when they read them. Doing so makes it very easy to refer back to important passages and whatnot at a later date.
Did you know, then, that you can also highlight your text when reading in Apple Books?
That's right! Simply press the pencil icon and then follow these steps.
Tap the marker from the list of pens and pencils.
Adjust the thickness of your marker to something that's somewhat transparent. That way, you'll be able to still see the text.
Pick the width of your marker's tip.
Highlight the sections of your text that you would like to refer to later.
Changing the Font Size or Style
Whether you want the text bigger, smaller, or in a different style, this is easy to do in the Apple Books app.
With your book open, tap to open the controls menu.
Then tap the font size button, which displays as AA.
Press the large A to increase the size or the small A to decrease it.
Choose Customize.
If you want your text to be bold, toggle Bold Text on.
To change the font, tap on Font and choose your preferred form of text.
You can also change the theme of some books in Apple Books by choosing one of the themes (e.g. Quiet, Paper, Focus) in Themes & Settings.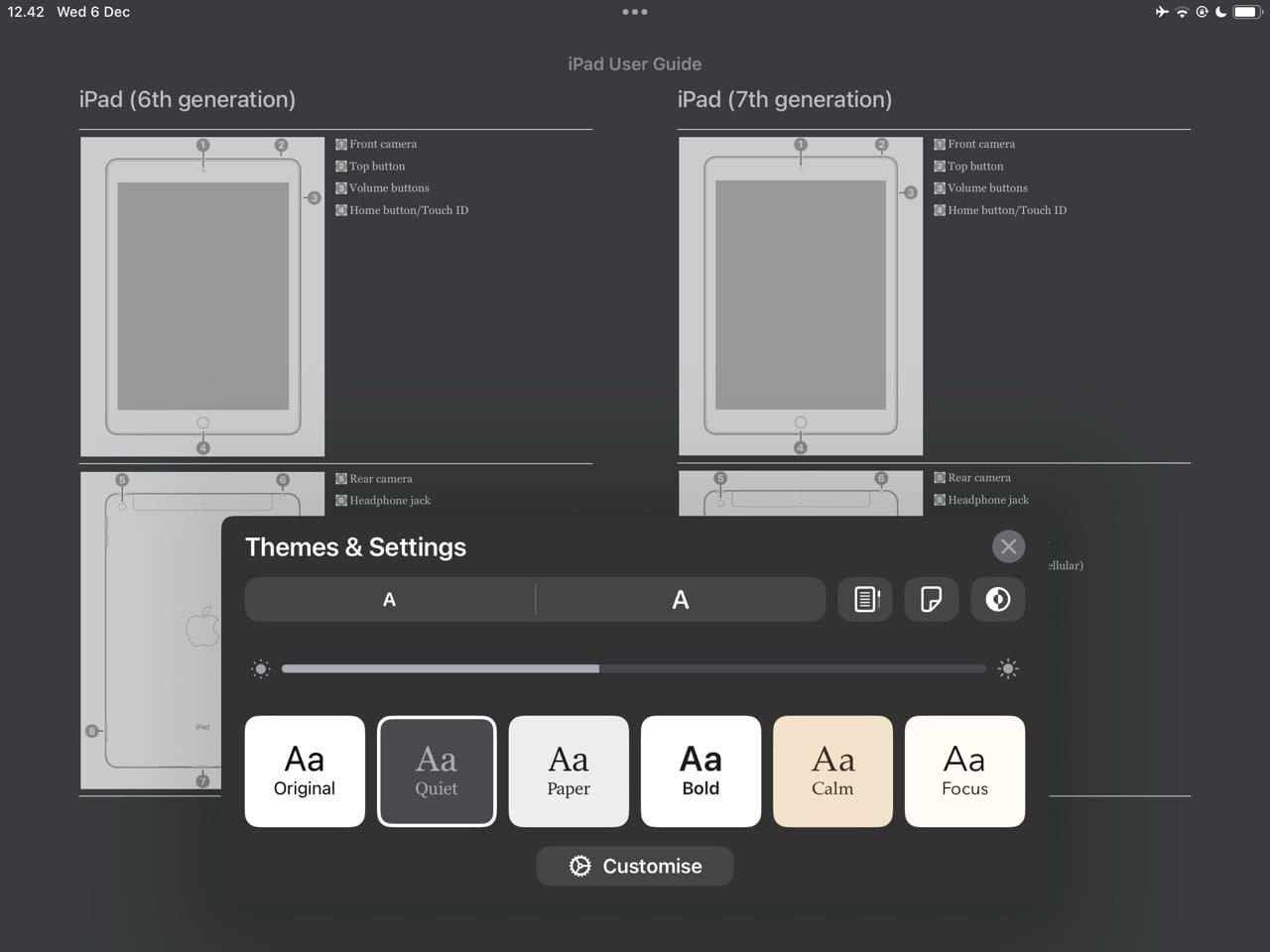 Note that you might not be able to change fonts and themes in all books that you read.
Scrolling Instead of Flipping
Apple Books can occasionally be quite irritating to navigate when reading, especially on an iPad. But thankfully, you can change that by tapping the AA icon and toggling Vertical Scrolling on.
Syncing With Other Devices
Apple Books makes it very easy to sync your content across multiple devices. You can start reading a book on your iPhone, continue reading it on iPad, and finish it up on your Mac.
Along with syncing your current reading position, any bookmarks, notes, and highlights will be synced. To enable syncing, just follow these steps on your iPhone and iPad.
Open the Settings app and tap your Apple ID.
Tap iCloud.
Scroll down to Apps using iCloud and toggle Books on.
Go into iCloud Drive and turn Sync This iPad on.
Unhiding Purchases
If you aren't seeing all of the books, PDFs, or other items on your device, you may have hidden them previously. But you can make them reappear in a few taps.
Open the Books app to the Reading Now tab and tap your photo on the top right.
Select Manage Hidden Purchases and enter your password if prompted.
You will see a list of books and other items you've hidden. Tap Unhide to do just that.
Requesting a Refund for an Accidental Purchase
Did you buy a book from the Apple Books app by mistake? You can request a refund just like you would for an app, movie, or music.
Head to Apple's Report a Problem website and sign in.
Select Books at the top and find the book you purchased.
If you see Report or Report a Problem next to it, you can request a refund.
Follow the prompts to continue with your refund request.
Note that not all items are eligible for a refund. If you're unable to request a refund for a book, you can try these steps again at a later time or contact Apple Support.
Opening Documents in Apple Books
Many people may not be aware of it, but you can open PDF documents and other types of books you receive via Mail or Messages in the Books app.
Tap and hold the item in your message or email and select Share.
Pick the Books app from your sharing options.
Don't see the Apple Books app in your Share Sheet?
Here's how to add it:
Swipe to the right of your sharing options and tap More.
On the Apps screen, tap Edit at the top.
Tap the plus sign next to Books or Copy to Books and tap Done.
Closing a Book
If you finish reading a book and want to "close" it for good, you can do this with a tap in the Books app.
Go to the Read Now tab in Books.
Tap the More button (three-dot icon) for the book.
Select Mark as Finished.
Buying Audiobooks
Did you know that in addition to ordinary books, you can also purchase audiobooks in the Apple Books app? Doing so is very easy, too.
Navigate to Audiobook Store from the left-hand toolbar.
Look for the audiobook(s) you want to buy.
Select Buy.
Verify your payment via Touch ID or Face ID.
Build a Wish List
You might have plenty of books that you want to read, but you're trying to focus on one at a time. That isn't a problem; just save the others for later!
When you find a book that's interesting, simply tap Want to Read. You can do the same for audiobooks.
After you've saved your wish list of books, navigate to Library > Want to Read to find them.
Reading With Ease Using The Top Apple Books Tips and Tricks
While physical books have their advantages, Apple Books on iPhone or iPad lets you take your books wherever you go, pick up where you left off on other devices, add notes and highlights, plus much more.
Hopefully this list of tips and tricks for the Books app will answer some of your questions, but if you have more, feel free to comment below. And if you have some favorite Apple Books tips you'd like to share, let us know!
Sandy worked for many years in the IT industry as a project manager, department manager, and PMO Lead. She then decided to follow her dream and now writes about technology full-time. Sandy holds a Bachelors of Science in Information Technology.
She loves technology– specifically – terrific games and apps for iOS, software that makes your life easier, and productivity tools that you can use every day, in both work and home environments.
Her articles have regularly been featured at MakeUseOf, iDownloadBlog and many other leading tech publications.