Compared to 20 years ago, it's amazing how much we can do on our smartphones. Beyond texting and calling our friends and family, we can easily browse social media to keep up with what others are doing. And in some cases, people have built entire businesses from the devices we keep in our pockets.
Related Reading:
But one problem with smartphones is that it's easy to spend too much time on our screens. If you've got an iPhone and you're struggling to set healthy boundaries, you'll find plenty of features that can help you spend less time on your device.
This article will show you some of the best tools your iOS device has for limiting screen time.
1. Do Not Disturb
If you want to limit screen time on your iPhone, Do Not Disturb is perhaps the easiest tool you can use. When you enable this feature, your device will not light up once someone sends you a notification.
You will, however, still have the notification delivered to you. To access it at a time that's convenient for you, you can wake your screen and swipe up. When you do, you'll see the Notification Center.
Turning on Do Not Disturb is simple. Unlock your iPhone and swipe down to show the Control Center. Here, you can turn the mode on or off. Alternatively, go to Settings > Focus > Do Not Disturb.
When you've turned on Do Not Disturb, others will see that you have in the Messages app.
2. App Limits
For many people, receiving notifications isn't the main problem. Instead, they struggle with spending too much time on apps such as Instagram and TikTok. Yes, you can cut these apps out completely – but if you're not gaining some value from them, you're better off limiting how many minutes you can spend on them each day.
If you activate Screen Time on your iPhone, you can set limits for how long you're allowed to spend on websites and apps. You can choose anywhere from one minute upward.
To enable app limits, go to Settings > Screen Time. If you haven't turned the feature on, do so. After that, go to App Limits and toggle that feature on as well. Select Add App Limit and choose how long you're allowed to spend on your apps, along with on which days you'd like these restrictions to take place.
3. Turning Off Notifications
Notifications are one of the iPhone's most established features. But while these are handy for finding out who's messaged you and when someone has interacted with you on social media, they can quickly become a distraction if you aren't careful.
For apps that you particularly struggle to set boundaries with, you might want to think about switching off notifications on your iOS device. If you open the app, you'll still see these – but you won't get them delivered to your Notification Center.
To turn off notifications for an app, go to Settings and find the app you want to switch notifications off for. Click on that tab and go to Notifications before toggling the Allow Notifications button off.
4. Focus Modes
Apple introduced Focus Modes with iOS 15 in 2021 – and since then, they've become a crucial part of many people's productivity systems on their iPhones. You can set up multiple modes, including ones for work, gaming, and reading.
When you enable a Focus Mode, you can decide which apps you receive notifications from and who is allowed to contact you. On top of that, you can customize your screens. Besides setting up the basics, you can set a schedule for when you want the feature to switch on automatically.
To set up a Focus Mode on your iPhone, go to Settings > Focus. Choose the type of Focus Mode you'd like to customize or create your own. After that, customize everything to fit your needs. If you need to access it from the Control Center, hold down on the Focus Mode section and choose the one you want to activate.
5. Scheduling Notification Summaries
If you still want to receive notifications for the apps you use, consider scheduling notification summaries instead of turning them off altogether. When you ask your iPhone to deliver a summary of your notifications, you'll be able to see everything at a time that's more convenient to you. Moreover, you might feel less of a need to check your phone outside of those times.
Scheduling a notification summary on your iPhone is pretty simple. Go to the Settings app and select Notifications before choosing the Scheduled Summary tab. Here, toggle Scheduled Summary on.
Under the Schedule section, you can add new summaries. And under Apps in Summary, you can choose which notifications you'd like to receive in your summary.
6. Downtime
One of the most powerful ways to limit screen time on your iPhone is with the Downtime feature. When you activate this tool, you'll only be able to access certain apps.
To use Downtime, you'll need to turn Screen Time on. After doing that, go to Screen Time > Downtime. Here, you can customize whether you want the feature to come on every day – or just on certain ones.
You can also determine how long you want your Downtime to last.
7. Silent Mode
Having your phone play a sound when you receive notifications can help you reply promptly when needed. But if you constantly have your device ping when someone messages you, it can become a huge distraction. One of the easiest ways to spend less time on your phone is by putting it on silent.
On the side of your iPhone, you'll find a switch that lets you put your phone on silent. When you do that, you'll still receive notifications – but you won't hear a sound. If you later want to put your device on loud mode again, you can flip the switch in the opposite direction.
8. Airplane Mode
Another tool you can use on your iPhone to help you limit screen time is Airplane Mode. When you turn this feature on, you'll become disconnected from the internet – unless you switch your Wi-Fi. Airplane Mode is an excellent option if you need your phone for something, such as calculating sums, but you also need to put in some serious work.
To turn on Airplane Mode, you can either use the Settings app or go to your Control Center. You'll see an airplane icon in the corner of your screen when it's switched on; you can turn it off whenever you feel necessary.
Control Your Screen Time Better With These Features
If you want to limit screen time on your iPhone, you'll find several tools. Apple has added multiple features in recent years, and you can also use some that have existed for a little longer. The ones that we've mentioned in this article are excellent starting points.
Putting restrictions in place can help you limit your screen time, but you'll also need to practice patience. It might take longer than you think to break out of old habits; consider taking everything slowly and building upon your progress over time.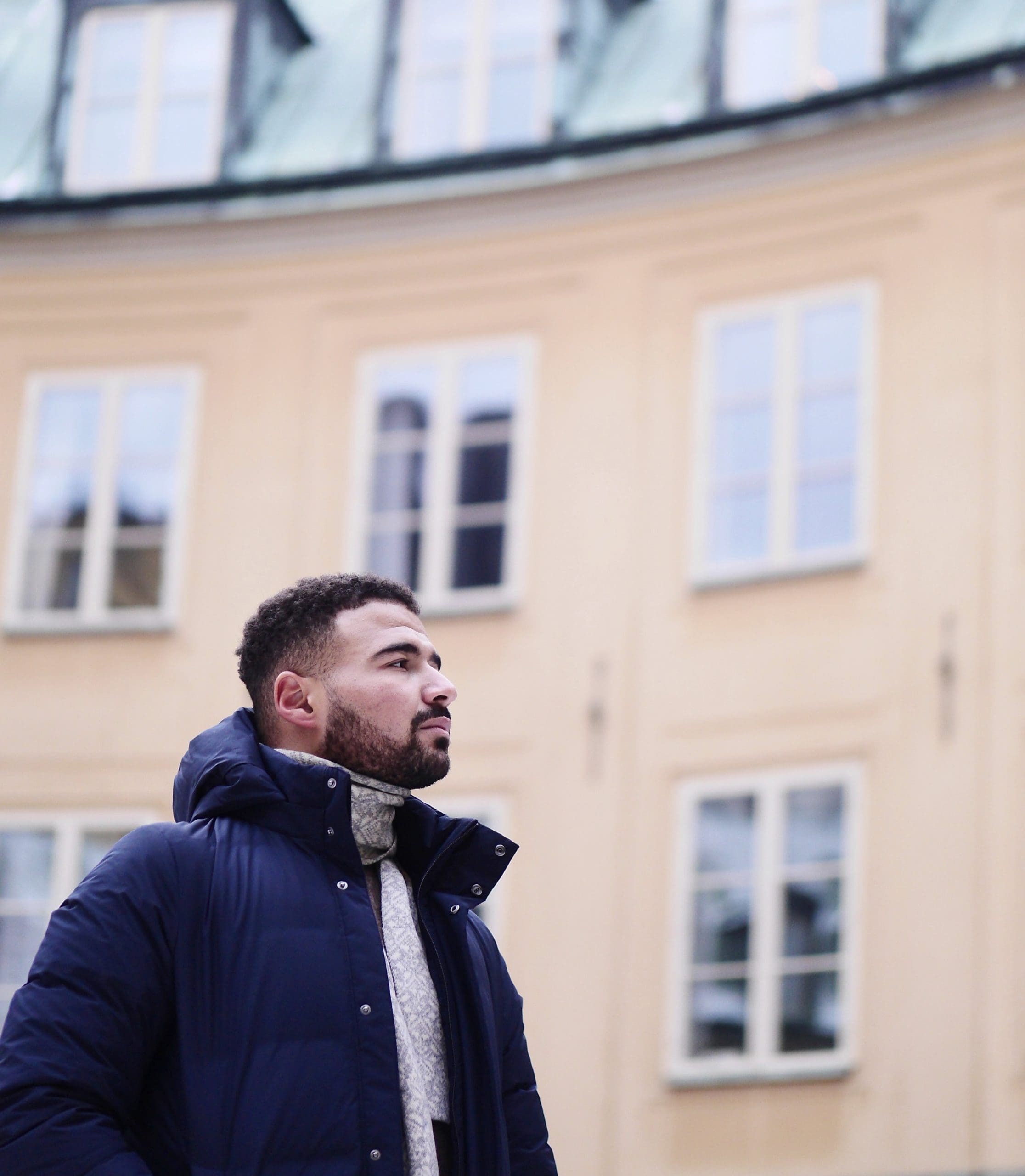 Danny is a freelance writer who has been using Apple products for over a decade. He's written for some of the largest technology publications on the web and previously worked as an in-house writer before carving his own route. Danny grew up in the UK, but now writes about tech from his Scandinavian base.