For many, trying to keep up with email has turned into just deleting a bunch of junk mail on a daily basis. It's turned into the old days when your physical mailbox would be filled to the brim with flyers and advertisements that you never asked for.
Related Reading
Nowadays, email has transformed into a chore but there are some messages that come through that you actually need to take care of. Thankfully, there are a plethora of decent email apps available on the Mac that make it easy to keep your inbox nice and tidy, while others give power users the features they need or want.
Best Mail Apps for Mac
Apple Mail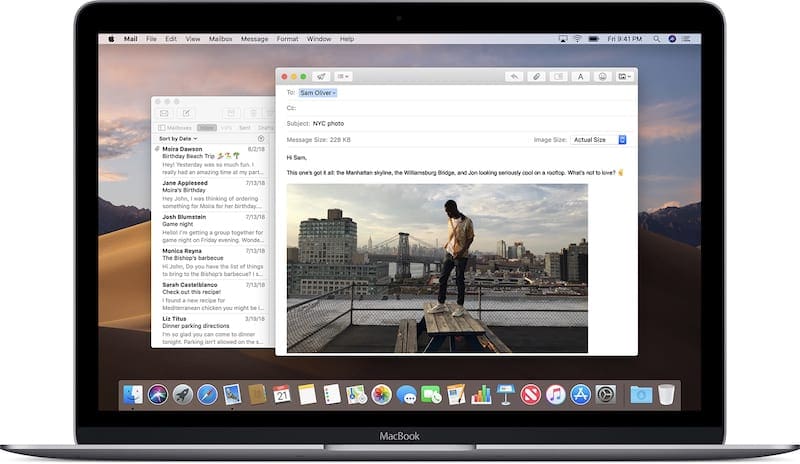 This is going to be the app that the majority of Mac users rely on. It's free, already installed on your Mac, iPhone, and iPad, and has enough functionality and flexibility to make it a solid all-around email client. There are some quirks, mainly for those who use Gmail on a regular basis. You won't always get Gmail messages as soon as they arrive, a problem that has been around for years. We had hoped this would be rectified by this point, but that simply hasn't been the case.
Mimestream
The truth is that everyone has a Gmail account, and admittedly, the stock Mail app isn't the greatest at email management. It's much better than what we have on the iPhone, but Mimestream has become my favorite email app to manage my different Gmail accounts. The app was created by a former Apple developer who worked on the Mail app and that's evident from the first time you go through the setup process.
Microsoft Outlook
For years, Microsoft Outlook has been considered to be incredibly useful and powerful. However, when it came to the "looks" department, it fell flat and just wasn't an enjoyable experience. Those days are long gone, as Outlook received a face-lift a few years ago and it's now one of the best apps on the App Store. You can sync multiple accounts within the app, including your Gmail or iCloud accounts, and will receive notifications instantly. Microsoft has also been implementing other features, such as being able to manage your calendar and daily tasks, right from the app.
Spark Mail
One of the biggest annoyances when it comes to the Mail app on the iPhone and iPad is for those who use and rely on Gmail. Apple and Google had a partnership for years that made it so users would instantly receive any emails that came through. But after that partnership ended, the days of "instant push" notifications went to the wayside. There are a lot of different email apps that can solve that problem for you, but Spark Mail remains easily one of our favorites. The app includes an array of different integrations and features that help it stand apart, and you can download Spark Mail on all of your devices.
Canary Mail
If you're worried about your emails being seen by prying eyes then you might want to check out Canary Mail. This app is available across multiple platforms, while supporting email accounts from the likes of Gmail, iCloud, Office 365, Yahoo! Mail, and IMAP accounts. As for the privacy aspect, Canary Mail uses PGP (Pretty Good Privacy) encryption, which uses a public key to secure the contents, along with your account password. Canary Mail also has a bunch of different productivity-focused features built-in, such as support for sorting your email into different categories. And a recent update introduces "Copilot", which "uses AI to write your email replies for you. Just hit Reply and describe what you want to say in a few words and Copilot will do the rest."
Mailspring
Mailspring is a new version of Nylas Mail maintained by one of the original authors. It's faster, leaner, and shipping today! It replaces the JavaScript sync code in Nylas Mail with a new C++ sync engine based on Mailcore2. It uses roughly half the RAM and CPU of Nylas Mail and idles with almost zero "CPU Wakes", which translates to great battery life. It also has an entirely revamped composer and other great new features. Mailspring's UI is open source (GPLv3) and written in TypeScript with Electron and React – it's built on a plugin architecture and was designed to be easy to extend.
Andrew Myrick is a freelance writer based on the East Coast of the US. He enjoys everything to do with technology, including tablets, smartphones, and everything in between. Perhaps his favorite past-time is having a never-ending supply of different keyboards and gaming handhelds that end up collecting more dust than the consoles that are being emulated.