With the Internet age came the threat of computer viruses. Parasitic pieces of software that wreak havoc on your system. It's common for computers to use antivirus software, but what about viruses on your iPhone, iPad, or iPod?
More people use iPhones than computers these days, which surely makes them a target for cyber attacks. But although hackers may dream of a virus for iPhones, iPads, and iPods, almost none are known to exist and it isn't worth the effort to create one.
Viruses and other forms of malware are unable to thrive on your mobile Apple devices in the same way they can on other platforms. Apple designed the foundations of iOS and iPadOS to be secure against cyber threats, and they did a great job!
Related:
Why aren't there any viruses for iPhones, iPads, and iPods?
Apple designs software around a "walled-garden" approach. That means each app on your device is walled off from the operating software and other apps. They can only communicate with each other through narrow windows that Apple closely regulates.
As a result, software on your Apple devices is more limited than it would be on Windows or Android. There's often less customizability with Apple, and there are fewer apps available. 
It's a common complaint, but these restrictions also protect Apple devices against viruses and malware. Nefarious software can't get through the garden walls either, so they're unable to replicate themselves or cause damage to your system.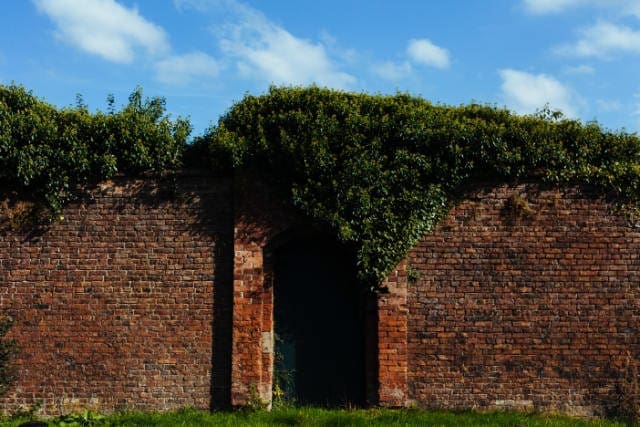 Is it really impossible to get a virus on my iPhone, iPad, or iPod?
Unless your device is jailbroken, which we'll discuss in a moment, it's incredibly unlikely you will get a virus or malware on your iPhone, iPad, or iPod. It may as well be impossible.
According to Marc Rogers, the first person to crack Apple's Touch ID system and a technical advisor for the show Mr Robot, "there is so little risk [of getting a virus on your iPhone] as to be none."
The slim possibility of viruses and malware that remains is reserved for high-value national targets, since the effort and cost required to create them is only really available to governments.
Why does my iPhone, iPad, or iPod tell me it has a virus?
Because it's so unlikely your Apple device will get a virus, Apple never programmed an alert to tell you about them. Anything that looks like an alert from Apple but warns about viruses on your iPhone, iPad, or iPod is a scam.
Dastardly developers design Internet pop-ups and in-app adverts to mimic the system alerts on your iPhone, iPad, or iPod. This is phishing. They do this to persuade you to follow a link or download an app; they plan to make money or get data from you.
Apple warns against these fake alerts and other phishing scams on their support website.
What's the difference between a virus and malware?
A computer virus is a piece of software that replicates itself into the code on your device. People create computer viruses for all sorts of reasons, none of them good. And once your computer is infected with a virus, it is difficult to remove.
Malware refers to all malicious software. It's an umbrella term that covers many bad kinds of software, including viruses. Malware might also refer to
trojans, which masquerade as normal software to get on your device
worms, which burrow into your computer or network to perform different tasks
adware, which automatically delivers adverts to your device
spyware, which tracks your behavior and activities
and more.
So, all viruses are malware but not all malware are viruses.
Can my iPhone, iPad, or iPod get malware on it?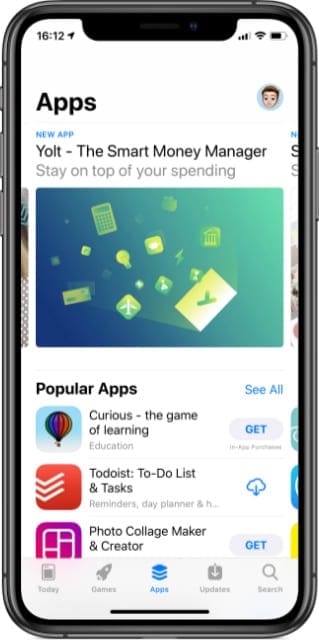 Without jailbreaking your device, you can only install software from the App Store. So that's the only place your iPhone, iPad, or iPod could possibly download malware from.
But Apple closely vets every app before it even gets on the App Store. And one of the reasons Apple does this is to look for malware. Anything remotely suspicious is removed from the App Store and unavailable for you to download.
Of course, from time to time something slips through the net. There have been cases where malware found its way onto the App Store, either as a new app or by hijacking apps that were already available and well-reviewed.
On the odd occasion that this happens, Apple usually finds it in a matter of days and removes the app from circulation. All you need to do is keep your apps and your operating software up to date and you have nothing to worry about.
What if I jailbreak my iPhone, iPad, or iPod?
When you jailbreak your iPhone, iPad, or iPod you remove the very limitations that protect it against viruses and malware. The walled-garden collapses, allowing apps to freely communicate with each other and with the operating software.
People do this so they can customize their device in exciting ways Apple doesn't allow. But it also makes their devices susceptible to attack. The only known malware for iPhones, iPads, or iPods is designed to target jailbroken devices.
With a jailbroken device, you can download apps from anywhere — not just the App Store. This makes it easy for malware to find its way onto your iPhone, iPad, or iPod. And once it gets on there, the malware can do wherever it wants!
Needless to say, we don't recommend jailbreaking your device. If you've already done so, the best thing you can do for your security is to restore it to factory settings.
How do I avoid getting a virus or malware on my iPhone, iPad, or iPod?
If you don't jailbreak your device, all you need to do to protect yourself against malware is to keep your device, and all your apps, up to date. 
Apple regularly releases updates to iOS and iPadOS that block the latest malware. App developers also regularly release updates to improve the security of their apps. By keeping your device up to date, you will probably never get a virus or malware.
How to update the operating software on your iPhone, iPad, or iPod:
Make sure your device is connected to the Internet.
Go to Settings > General > Software Update.
Wait for your device to check for new updates.
Download and install any available updates to iOS or iPadOS.
How to update the apps on your iPhone, iPad, or iPod:
Make sure your device is connected to the Internet.
Open the App Store and tap Today at the bottom of the screen.
Tap the icon in the top right to go to your Account.
Scroll down to Pending Updates and tap Update All.

Make a habit of periodically checking for new updates on your device.
How do I know if there is malware on my iPhone, iPad, or iPod?
It's unlikely, but it's possible. If a virus or a piece of malware finds its way onto your iPhone, iPad, or iPod you might notice it in one of a few ways:
strange and unpredictable behavior in one app or across all apps
slow performance, possibly accompanied by excessive data usage or shortened battery life.
These symptoms aren't always present with malware and viruses, and they may, in fact, be symptoms of a totally unrelated issue. For instance, liquid damage often results in identical problems and has nothing to do with malware.
There's also the possibility that new behavior on your device is actually a feature of updated software. Apple frequently changes how iOS and iPadOS look, feel, and function with yearly upgrades. It's easy to mistake these changes for a virus.
Other times, what may seem like a virus actually turns out to be aggressive marketing from different websites or apps. Basically, it's hard to say for certain if your device is infected. As we already mentioned, the best thing you can do is keep it updated.
How do I tell the difference between malware and marketing?
It's easy to mistake aggressive marketing tactics for malware. When you find yourself inundated with pop-ups, bombarded with spam emails, or incessantly redirected to apps and websites then it seems like you have a virus, but it may not be the case.
All of those things are commonly the result of marketing tactics. Advertisers drive huge swathes of people to their products in the hopes a small portion of them might buy something. All you need to do is ignore their messages.
How do I stop getting marketed to?
It's common for free apps to include adverts, to recoup the development costs. Sometimes the adverts are full screen and force you to watch them, sometimes they even redirect you to other websites or to other apps on the App Store. To avoid this, you can pay for a premium version of the app or stop using it altogether.
If you get a lot of spam emails or phone calls, someone has probably sold your contact details to a marketing company. Be cautious when giving out your personal information, and there's not much you can do to stop getting these messages except blocking the sender.
And if you get a lot of pop-ups in Safari, it's probably a tactic from the particular websites you're on. Leave that site or close the tab to stop it. You should also clear your Safari history and website data to avoid getting followed around the Internet.
How to close tabs and clear your website data in Safari:
Open Safari on your iPhone, iPad, or iPod.
Tap and hold the Tabs button in the bottom right corner, it looks like two overlapping squares.
Tap Close All Tabs, or if you only have one tab open tap Close This Tab.
Now swipe up or double-click the Home button and push Safari off the screen to close it.
Open the Settings app and scroll down to select Safari.
Scroll down again and tap Clear History and Website Data.

Close all the tabs to ensure none of them cause any more problems.
How do I get rid of malware on my iPhone, iPad, or iPod?
If your iPhone, iPad, or iPod is updated but you still believe it is infected with malware, you need to erase it and restore from a backup. 
Of course, this is only possible if you already made a backup. Without one, you will lose all the content and data on your device that you don't sync to iCloud.
How to erase and restore from a backup:
Go to Settings > General > Reset.
Select Erase All Content & Settings, and enter your Apple ID details.
Confirm you want to erase your iPhone, iPad, or iPod.
After the device restarts, follow the setup prompts and choose to Restore from a backup.
Choose to restore your data from iCloud or from a computer, depending on where you made your backup.
What if the malware returns with my backup?
There's a chance you backed up the malware alongside your other data. If you restore a backup and the malware comes back with it, you need to choose an older backup to restore from instead. 
If that isn't possible, the only option is to set up your device as new. This won't restore your content or data. However, you can still recover some of it when you sync with iCloud again.
Can I use an app to scan for and remove malware on my iPhone, iPad, or iPod?
There are no antivirus apps for iPhone, iPad, or iPod because there are no viruses for them. But there are anti-malware apps you can download. Some of them are even well-reviewed, such as MalwareBytes.
But I don't recommend you download any of them because they aren't necessary. The design of iOS and iPadOS already protects your iPhone, iPad, or iPod against viruses and malware. You don't need any additional software.
Most of the apps available simply want to prey on security-minded users while offering little in the way of added protection. Although sometimes they do offer beneficial privacy features, like a VPN.
If you have any experiences to the contrary, we'd love to read them in the comments!