Want to delete a mail account from your iPhone or iPad and having trouble or can't figure it out? Trying to remove an email account, like Gmail, Outlook, or Yahoo, but discover that your mail accounts cannot be deleted? If so, you are not alone!
Sometimes, for whatever reason, you discover that you can't delete email from your iPad, iPhone, or another iDevice.  Or you find that you are unable to remove the entire email account itself from the Mail App. These things happen from time to time–often for no apparent or obvious reason. 
But the good news is that you can quickly add or remove an email (and iCloud) account on your iOS device (iPad, iPhone or iPod Touch)!
Quick Tips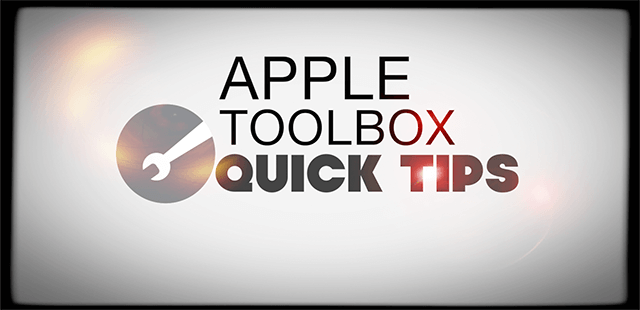 Follow These Quick Tips To Delete An Email Account From Your iPhone or iPad
Delete the account using Settings > Passwords & Accounts
Remove any work, device management, or app profiles

On your iDevice, tap Settings > General
Tap Profiles
Tap Remove

Turn off Restrictions
Force Restart
Related Articles
How to Delete an Email Account on an iPhone or iPad (Exchange, Google, Yahoo, Outlook or AOL)
Tap Settings > Passwords & Accounts > Accounts (for older iOS, go to Accounts & Passwords or Settings > Mail or Mail, Contacts, Calendars > Accounts)

Select the email account you want to remove and then tap Delete Account
Confirm by tapping Delete Account (or Delete from My iPhone)

When you delete an account your emails are also removed from the Mail App and your device along with any contacts, calendars, and notes associated with that account
Deleting an email account from your iPhone or iPad does not delete the account itself! You can still access the account and all your email via Safari or another web browser, via an app, or on another device
Seeing Delete Account for Gmail and Other Accounts, but not for Exchange accounts?
Check For Any Installed Device Profiles
If you are still having problems, it is likely that your device has Profiles installed, especially if you received your iPhone/iPad from your organization, e.g., your school, company etc. and use Exchange accounts.
Profiles are often added by your job or an app. You need to first delete the profile that added the email account BEFORE you can delete the email account.
When trying to delete a corporate email account, you might see the following message: "this account created by a profile" or "these settings are installed by the profile from your company."
Find your profiles in Settings > General > Profiles
Tap a profile and choose Remove Profile then try to delete your mail account

If asked, enter your device passcode, then tap Delete
When you need a passcode to delete/edit a profile (e.g., Mail), contact your system or talk to your Exchange Server administrator 

If a profile is not listed, your options are to restore the phone as a new device or contact your IT dept or talk to your Exchange Server administrator
After your device restarts, try to delete the mail account
If resetting does not work, it might be that you prevented changes to Mail (Mail, Contacts, Calendars) by enabling Restrictions

For iOS 12 and above, tap Settings > Screen Time > Content & Privacy Restrictions and scroll down to the section Allow Changes > Account Changes > Set to Allow
For Older iOS, tap Settings > General > Restrictions > Allow Changes > Accounts > Allow Changes
Want to Disable an Email Account From Your iPhone Instead of Deleting?
If you want to keep your accounts contacts, calendars, or notes but don't want to receive any email, it's easy to disable email from showing up.
How-To Turn Off An Email Account on iPhone or iPad
Go to Settings > Passwords & Accounts (or Settings > Mail for older iOS)
Tap on an email account
Toggle the Mail button off instead
If needed, Tap Done (for older iOS versions only) 
Can't Delete Email from iPad or iPhone?
Look at your email account's settings
Go To Settings
Tap Passwords & Accounts (or for iOS 11 Accounts & Passwords and in older iOS versions, it's called Mail or Mail, Contacts, Calendars)

Select your email account
Tap Account Info (in older iOS, it's called Account–your email address)
Tap Advanced at page bottom

Next, Set-Up Your Mailbox Behaviors to store On The Server

Under Mailbox Behaviors, select Drafts Mailbox
Tap Drafts folder from underneath On The Server

Do NOT check the On My iPhone

A check mark appears next to the folder
Tap the Advanced at screen top left

Repeat for other Mailbox Behaviors, including Deleted Mailbox and Sent Mailbox selecting On The Server mailboxes

Do NOT check the On My iPhone

Tap the Advanced at screen top left

Select Account Info
Tap DONE
Problems With Hotmail Accounts from iPhone?
For Hotmail Accounts to work properly, you need to setup them up as Outlook Accounts on your iPhone. Microsoft accounts are a little bit different, in that they use ActiveSync to map folders automatically.
If you previously set up your Hotmail Account in the past, delete that old account and set it up again using the outlook option in Settings >  Passwords & Accounts > Add Account.
Reader Tips 


I suddenly lost my WiFi connection at home. But then discovered that I could indeed delete those pesky that previously refused to go to the trash! I was even able to delete an old email account from Accounts & Passwords that refused to delete for years! Now, whenever I have a problem with my email or my email account, I just go out of my home's WiFi (basically, my backyard) and delete whatever all that stubborn email! Give it a try too. It might work for you.
Obsessed with tech since the early arrival of A/UX on Apple, Sudz (SK) is responsible for the original editorial direction of AppleToolBox. He is based out of Los Angeles, CA.
Sudz specializes in covering all things macOS, having reviewed dozens of OS X and macOS developments over the years.
In a former life, Sudz worked helping Fortune 100 companies with their technology and business transformation aspirations.