When Apple announced its new changes for iPadOS 16, Freeform was one of the standout changes. And after a few months of waiting, the app is now available for iPad users worldwide.
Related Reading:
In this article, you'll find out whether your iPad has Freeform. On top of that, you'll find out how to get it – plus more.
Where Is Freeform Available?
Apple is rolling out some of its new features for certain devices, such as Emergency SOS for the iPhone 14, to a selection of markets at a time. However, that isn't the case for the Freeform app.
as of December 13th, 2022, Freeform is available worldwide. The only condition you need to meet is having an Apple device that supports the app (we'll talk more about this later).
What Even Is Freeform, Anyway?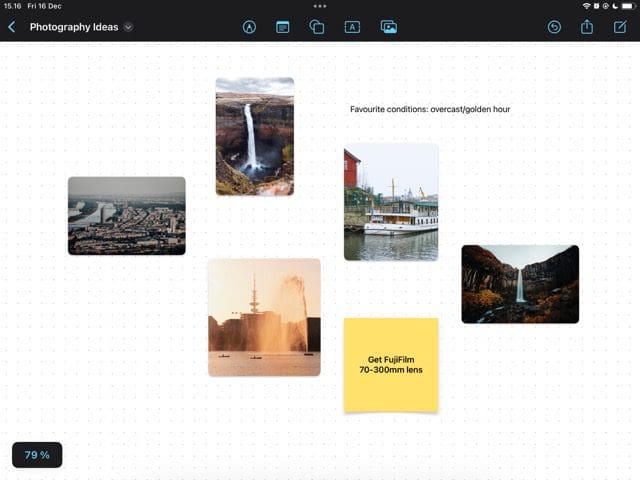 Freeform is an app that lets you creatively jot your ideas. You can add sticky notes for topics you'd like to speak about, and it's also possible to draw your ideas on the Freeform canvas.
While you can use Freeform for your own ideas, the app was designed so that you could also collaborate with others if necessary. You can invite others to edit and view your canvas, though they must also have an Apple ID.
Which iPads Will Receive Freeform?
Freeform is available on all iPads that support at least iPadOS 16. At the time of writing in 2022, all iPad Pro models – regardless of the year they were released. It also covers ordinary iPads released in 2017 and later.
5th-generation iPad minis, and all models released later, will also have Freeform. On top of that, The 3rd-generation iPad Air – and all later devices will have access to the app.
How Can I Get Freeform on my iPad?
If you have an iPad that's compatible with Freeform, you'll need to download iPadOS 16.2. You can do this by going to Settings > General > Software Update.
Should you still be on iPadOS 16.1 or earlier, you'll see a prompt to download iPadOS 16.2. Select the option asking you to do so and enter your passcode.
When iPadOS 16.2 is downloaded on your device, you'll have access to the Freeform app. You might see it in your Dock; see the screenshot below for reference.
If you can't see the Freeform app, use your iPad search bar. You can also go to the App Store and search for the app; if it's downloaded, hit the Open button.
Is Freeform Only Available on iPads?
No – Apple has rolled Freeform out to iPhones and Macs as well. If you want to use the app on your iPhone, you'll need to have a device that supports at least iOS 16. Go to your Settings app and download iOS 16.2 to gain access to it.
If you have a Mac, you'll need to download the latest version of macOS Ventura.
Start Using Freeform on Your iPad Today
Freeform has a lot of useful features to help you map out your thoughts and make it easier to bring your ideas to life. You can use the app on your own, but it's also possible to collaborate with others. And if you sign into another device with your Apple ID, you can continue where you left off.
If you have an iPad or any of the devices that support Freeform, download Apple's latest software to begin using it for yourself.
Danny is a freelance writer who has been using Apple products for over a decade. He's written for some of the largest technology publications on the web and previously worked as an in-house writer before carving his own route. Danny grew up in the UK, but now writes about tech from his Scandinavian base.