In the fall of 2022, Apple announced a wide selection of new updates for iOS 16 and iPadOS 16. The same occurred for macOS Ventura, too. And while many of these rolled out when Apple introduced these initial software releases, that wasn't the case for every feature.
Related Reading:
Freeform was one of those features that users had to wait for. But with the release of iOS 16.2 and the other new software updates, you can finally access the tool. With that in mind, is it worth using?
We experimented with Freeform to determine whether we think this app is worth trying out. You'll learn more about what you can use Freeform for in this article, along with the benefits and drawbacks of trying it out.
Where Is Freeform Available?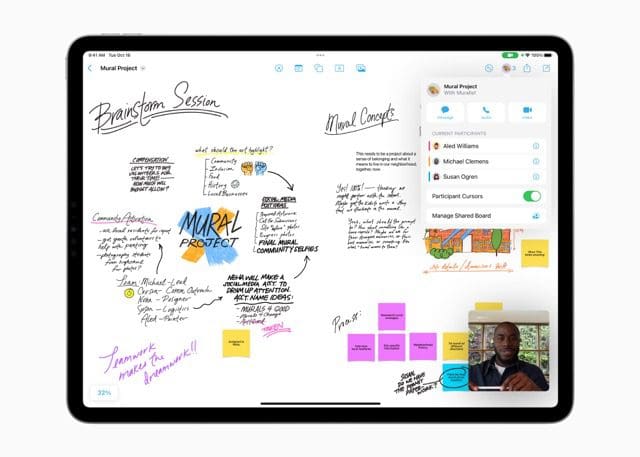 Freeform is available on iPhones, Macs, and iPads – and users across the globe can use the app. You'll need to download either iPadOS 16.2, iOS 16.2, or macOS Ventura 13.1 to use the app. Once you've downloaded your software, you'll have access to Freeform.
You will, therefore, need a device that supports the fall 2022 Apple software updates. The devices that fall into this category depend on whether you use an iPhone, iPad, or Mac – but if you've already downloaded the latest software, you shouldn't have any issues.
Things You Can Do With Freeform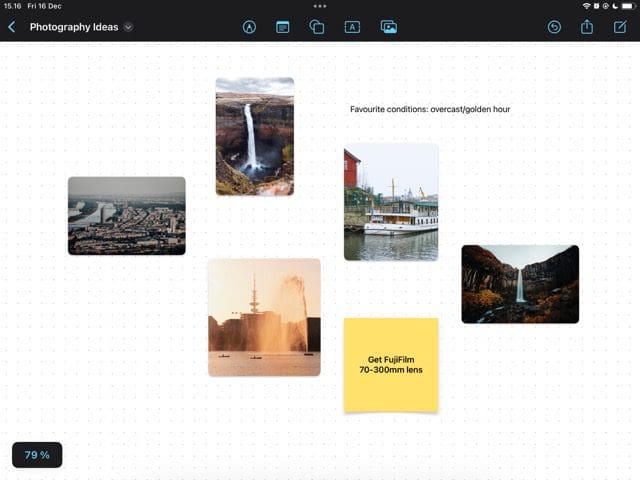 Before we look at the pros and cons of using Freeform, let's look at some of the things you can do with the app. Below are five ideas for making the most out of Freeform, regardless of the device you use it on.
Create Brainstorms
If you have countless creative thoughts each day, you'll know how annoying it can be to try and keep tabs on all of those. The big problem is that if you don't jot these down somewhere, it's easy to forget about them.
You can use a tool like the Notes app or Notion to write your ideas when you're in a rush. When you have time, you can use Freeform to expand on those further by creating brainstorms. You can use the drawing tools and elements to start conceptualizing your thoughts, and the text tool makes it easy to write out your opinions.
Make Mood Boards
You might already be using a social media platform like Pinterest to put your ideas together. But with Freeform, you can also create mood boards directly on your device. The app lets you upload photos from your camera roll without too many issues, meaning that you can bring your thoughts together if you already know what you're trying to do.
When using Freeform, you can also upload videos and add links. You might still want to use Pinterest if you're still exploring, as its search options are better – but Freeform is still a handy choice. If you want to both, you can actually save your canvases directly from within the Freeform app to Pinterest.
Conceptualize Content Ideas
Regardless of whether you share your creative work with others or not, the process of making new things often requires a lot of thinking. Single YouTube videos and podcast episodes, for example, can take hours to get right.
If you currently map out your thoughts in predominantly word-related documents or on paper, you might want to add a visual touch to them. Freeform is a great place for conceptualizing your videos, podcasts, photoshoots, and blog posts. You can use several tools to help you in this respect, such as sticky notes.
Map Out Your Big Visions
If you're a big thinker, you can also use Freeform to map out your long-term goals and dreams. You can, for example, use the tool to jot down what you want to achieve in the new calendar year. And if you want to put together your dreams for the next five years, that is also possible.
You can use a mixture of visuals and words, and it's easy to adjust your canvas if circumstances change.
What Are the Pros of Using Freeform?
Now that you've read this far, you should have a better idea of where you can use Freeform. You'll also know what it's helpful for. With those things out of the way, we can start looking at the benefits and drawbacks of using the tool.
Let's start with the pros; you'll find a selection of the top reasons to use Freeform in the subsections below.
Free to Use for Apple Users
Of course, you'll need to purchase an Apple device to use Freeform – unless someone gives you theirs. But once you have your iPhone, iPad, or Mac, you can use Freeform without needing to pay.
You don't need to pay for the app as a one-time purchase, and you're also not required to join a monthly subscription. If you think that you might find Freeform useful, it's worth at least trying and determining whether you want to continue using it in the future.
High Degree of Creative Freedom
Some apps let you customize your note-taking in a broad range of ways; Notion is perhaps the best example of this. However, this is often not the case – and if you're a creative type, you might want your brainstorms to look interesting and not just include the information you wish to add.
Freeform offers a significant degree of creative freedom. You can use the app to customize your canvases in multiple ways, including the ability to draw your thoughts. If you have an Apple Pencil, you'll find that especially handy.
In addition to the above, being able to import images and videos is handy. You can also use elements to direct you to the next steps on your app, along with several other purposes.
Collaborating With Others
One of the most evident themes in Apple's fall 2022 updates was that the company wanted to make its apps and services more collaborative. And considering how important remote collaboration has been over the past couple of years, this isn't too surprising.
Freeform is one example of Apple's increased push for collaboration. You can share your canvases with others, giving them permission to view and edit your work. If you work with other colleagues or classmates, and you all have Apple devices, you'll find these features pretty helpful for major projects.
What Are the Cons of Using Freeform?
While Freeform has a lot of benefits, you'll also need to think about the negatives associated with using the app. Below are some of the main things to look out for.
Some Users Might Find the Lack of Pages Annoying
When you make a canvas in Freeform, you'll receive a blank page to add whatever you want. And while this is handy for many brainstorming and conceptualization activities, you might find this limiting. In some instances, you might want to create multiple pages – as you can in a tool like Canva.
You can get around this by making multiple canvases, but you should give them similar names and try to keep everything together. That way, you'll have fewer annoyances when creating your canvases and whatnot.
Accidentally Creating New Canvases Can be Quite Easy
Freeform lets you create new canvases within designs that you're working on, and the process is simple. All you need to do is go into the top right-hand corner and hit the pencil icon. This, however, can get quite annoying when you don't mean to make a new page.
When you start using Freeform, it's easy to misinterpret that icon as being something you can use to make a new text box. Be prepared for a slight learning curve in your early days on the app.
Freeform: A Useful Tool for Bring Your Creative Ideas Into One Place
When Apple announced its fall 2022 updates, Freeform drew a lot of curious eyeballs. The company has already introduced multiple productivity apps in the past, including Calendar, Mail, and Notes. Now, however, creative types can easily think of new ideas and bring them to life without needing to download additional apps elsewhere.
Freeform is an excellent tool for people in multiple creative industries, including photographers and filmmakers. But even if you have an ordinary job, you will likely find that the app has a lot of benefits. You may also, if you use it regularly, want to think about buying an Apple Pencil.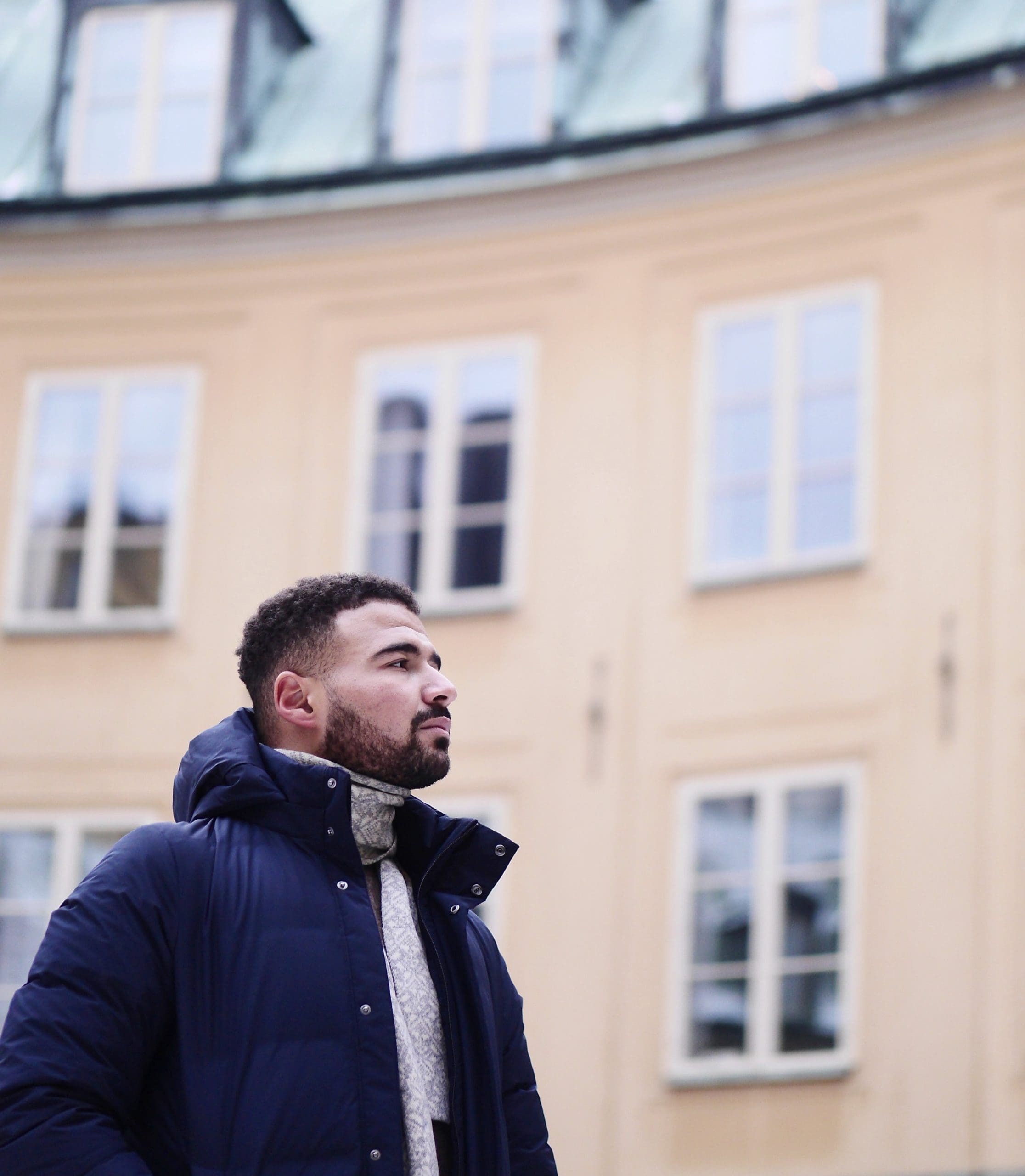 Danny has been a professional writer since graduating from university in 2016, but he's been writing online for over a decade. He has been intrigued by Apple products ever since getting an iPod Shuffle in 2008 and particularly enjoys writing about iPhones and iPads. Danny prides himself on making complex topics easy to understand. In his spare time, he's a keen photographer.