Outside of the Apple Watch, the AirPods line of headphones may be Apple's biggest since the iPhone. Maybe even the original Mac. Nonetheless, Apple has finally pushed some updates to lineup, after the original AirPods were released in late-2016. Apple introduced wireless charging with AirPods 2.
This was in-part due to the expected release of AirPower, which was later put to bed. But we still were given the ability to wirelessly charge our AirPods without worrying about cables.
Related Reading
What AirPods cases charge wirelessly?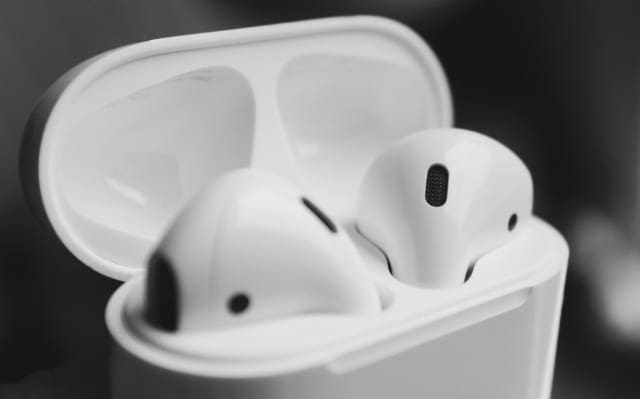 As we mentioned above, Apple introduced wireless charging with the 2nd-generation AirPods. The company offered two different options, one with wireless, and one without.
Additionally, Apple made it possible to purchase the wireless charging case separately for anyone who wanted to upgrade. Here are the AirPods charging cases that will charge wirelessly:
AirPods with Wireless Charging Case (2nd-generation)
AirPods Pro Charging Case
When a company releases a "Pro" version of a product, you would expect for it to have all the bells and whistles. That's exactly what we got with the AirPods Pro as these headphones also sport wireless charging.
Can you charge the AirPods 1 and 2 wirelessly?
The short answer here is, yes. You can charge both the first and second generation AirPods wirelessly, with a catch. In order to do this, you must have the correct charging case.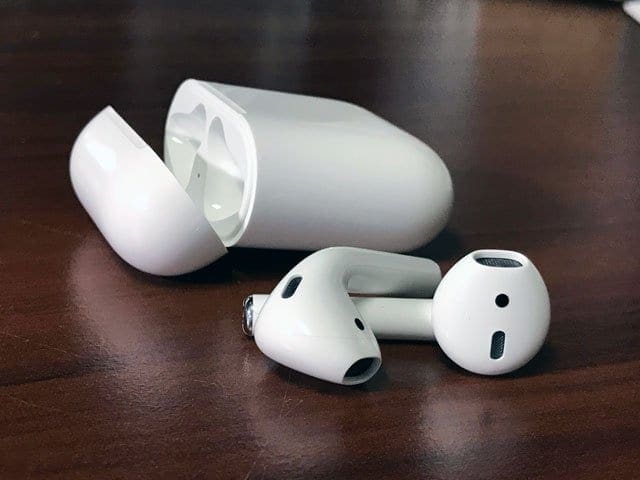 Obviously, the first generation AirPods were not released with a wireless-capable case. Meanwhile, Apple gave customer's the ability to buy the 2nd-generation AirPods with either a wireless charging case, or a standard version.
But in the best move possible, Apple and its partnered retailers, began selling a wireless charging case separately. This case is compatible with both 1st and 2nd generation AirPods. That means that your original AirPods from 2016 can finally be wirelessly charged and you don't just have to spend more to upgrade.
How to tell if my AirPods case is charging wirelessly
If you own an AirPods wireless charging case or the AirPods Pro, it's pretty easy to tell which version you have. Compared to the original case, there is now a small LED on the front of the case.
When placed on a wireless charger, the LED will light up, giving you an indication of whether it's charging or not. Of course, you will need to make sure that you have a Qi-compatible wireless charger, which are now found everywhere.
In different reports, it seems that the AirPods case will require at least an hour of charging. There are others that state that it will take a bit longer to charge wirelessly before reaching 100%. Nonetheless, wired charging will always be faster than wireless.
What to do if your AirPods case isn't charging wirelessly?
In the event that you come home, throw your AirPods case on the charger and nothing happens, there are a few things to check.
Is the case properly aligned in the center of the charging pad? – This is the most common, as some charging pads can be finicky and won't wirelessly charge if the case is not placed properly.
Are you sure that they needed to be charged? – From time to time, you may think that your case needs to be charged, but the AirPods case is pretty good at retaining a charge and even after a day or two of no usage, the case will retain its charge.
Is my wireless charger plugged in? – Another common issue is that either the cable coming into the charging pad or the cable going to the wall wart is loose. Double check the connection and then try to charge the AirPods case again.
If you have checked everything and your AirPods case still isn't charging, there are two options. The first is to double check your wireless charger and see if there's another one around. Plug in and place the case on the charger and replace the old one if it's not working anymore.
Reach out to Apple to get a replacement wireless charging case. If you have exhausted all other options, the problem may be with your charging case. Reach out to Apple's support through the chat functionality on the Support page. If under warranty and there is no water damage, you could get a brand new case. In the event that you are out of warranty or there is evidence of water, you may have to buy a new case altogether.
Conclusion
AirPods are absolutely phenomenal. This is even more true with the release of the AirPods Pro, but even the 2nd-generation version is still great. With wireless charging, you won't have to worry about finding the right cable or anything. Just put the AirPods on the charging pad, and pick it up a little while later.
If you have any questions regarding AirPods, charging cases, or want some charging pad recommendations, let us know. We'll be more than happy to offer some suggestions or help out if there are some lingering issues.
Andrew is a freelance writer based on the East Coast of the US.
He has written for a variety of sites over the years, including iMore, Android Central, Phandroid, and a few others. Now, he spends his days working for an HVAC company, while moonlighting as a freelance writer at night.