For quite some time, Apple's iPhone was at the center of some bad jokes, as the company seemingly refused to "get with the times" and provide more storage options to its users. Apple has never relied or offered the ability to use a microSD card slot to expand the storage, forcing users to pay more up front in the hopes that they will have enough storage available until their next upgrade.
Related Reading
However, times have changed quite dramatically, as the iPhone is one of just a few smartphones that is available with 1TB of built-in storage. Part of this can be attributed to the ever-improving camera systems, as you can capture pictures in RAW, but those images are quite heavy, sometimes weighing in around 100MB. But on the other side of the equation are those times when you are doing everything right to keep your storage usage to a minimum, only to find that you need to clear system data on iPhone.
Today, we're going to take you through a few different steps that you can take in order to take back your iPhone's system data. But as a reminder, if you are still having problems, we recommend reaching out to Apple Support in order to get the problem taken care of.
How to Clear System Data on iPhone: Force Restart
The process to force your iPhone to restart can be a bit frustrating, as you need to perform the steps rather quickly in succession. And the steps below apply to pretty much any modern iPhone.
Press the Volume Up button and release.
Press the Volume Down button and release.
Press and hold the Side button for 10-15 seconds until your iPhone reboots.
In the event that you followed the steps above and your iPhone doesn't reboot, you might want to try pressing the buttons in a faster sequence. The timing is key, as you'll need to make sure the iPhone recognizes what it is that you're trying to do.
How to Clear System Data on iPhone: Delete Cache, History, and Cookies For Safari and Messages
You can also work on getting rid of unnecessary caches on your phone. These are saved data from app use that don't really need to hang around that long, but do. Unfortunately, there isn't a way to universally clear caches. You'd have to go into each app and look for how to clear its cache. On the bright side, we recommend starting with Safari, as there's the potential of a lot of data being stored from the various websites that you navigate to on a daily, weekly, or even monthly basis.
Open the Settings app on your iPhone.
Scroll down and tap Safari.
Scroll down and tap the Clear History and Website Data button.
You might be surprised to know that website data (i.e. cache) can take up a lot of data on your iPhone. If you're running low, clearing the cache could help get your iPhone back in working order.
Apple makes it possible for you to take things one step further, with the "Remove All Website Data" button. This isn't available on the surface level, but here's how you can clear system data and all website data:
Open the Settings app on your iPhone.
Scroll down and tap Safari.
Scroll all the way to the bottom of the page and tap Advanced.
Tap Website Data.
Tap the Remove All Website Data button.
After just a few moments, the data should be removed from your iPhone. From there, we recommend turning your iPhone off and then back on again, just to clear out any potential cobwebs.
How to Clear System Data on iPhone: Turn Off iCloud Photos
iCloud Photos is arguably the best way to keep all of the pictures and videos taken with your iPhone synced with your other Apple devices. However, it seems that iCloud has a tendency of taking up too much storage on your device, despite it being a cloud storage solution. If you need to clear system data on iPhone, one potential fix is to turn off iCloud Photos and here's how to do so:
Open the Settings app and tap [Your Name] at the top of the screen.
Tap iCloud.
Under the Apps Using iCloud section, tap Photos.
Tap the toggle next to Sync this iPhone to the Off position.
You might feel a bit uneasy without being able to back up your photos and videos, so you have a couple of options. One, you could download another cloud service such as DropBox, OneDrive, or Google Photos to back up your images. Alternatively, you can restart your iPhone after following the steps above, then wait a day or two to see if anything changes. If your iPhone seems to be back in working order, then you can turn iCloud Photos on again, but keep an eye on your system data.
How to Clear System Data on iPhone: Delete Software Updates
One of the most common issues with iPhone models, especially older ones, is that you're running out of space. Until fairly recently, the base model iPhone only offered 64GB of storage, and before that, it was only 32GB. Now, the iPhone 14 ships with 128GB of storage, but it doesn't take long for you to run out of space between the different apps, photos, videos, and anything else you may store on your device. Thankfully, you can remove any software updates that have been hanging around on your iPhone.
Open the Settings app on your iPhone.
Tap General.
Tap iPhone Storage.
Wait for the iPhone Storage page to finish populating the information.
Below the Recommendations section, scroll through the list of option.
Locate and tap the one labeled Software Update.
Tap the Delete Update button.
You shouldn't be concerned about whether this will "break" anything on your iPhone, as any potential updates should already be applied. When this happens, the update is rolled into the overall storage count for your device, and the specific software update file should be automatically removed. Unfortunately, this isn't always the case, resulting in a "software update" taking up unnecessary storage.
How to Clear System Data on iPhone: Back Up and Reset
When you complete an iCloud backup, this not only makes sure that your account settings are stored, but also thinks like App Data, applications you've installed, and more. It's recommended that you back up your iPhone or iPad as frequently as possible, and you can even choose to do so when plugged in at night. But if you're trying to clear system data on iPhone and need to perform a factory reset, then you'll want to first create an iCloud backup before proceeding.
Open the Settings app and tap [Your Name] at the top of the screen.
Tap iCloud, then scroll down and select iCloud Backup.
Choose to Back Up Now.
If you don't have enough iCloud storage to back up your iPhone, free up some iCloud storage or upgrade your iCloud storage plan with Apple. Once all of your data has been backed up, you'll want to go ahead and reset your iPhone. This gives you a blank slate, and will hopefully clear system data on iPhone, allowing you to reclaim the storage space that was once lost.
Open the Settings app on your iPhone.
Tap General.
Scroll to the bottom and tap Transfer or Reset iPhone.
Tap Erase All Content and Settings.
Enter your passcode if prompted.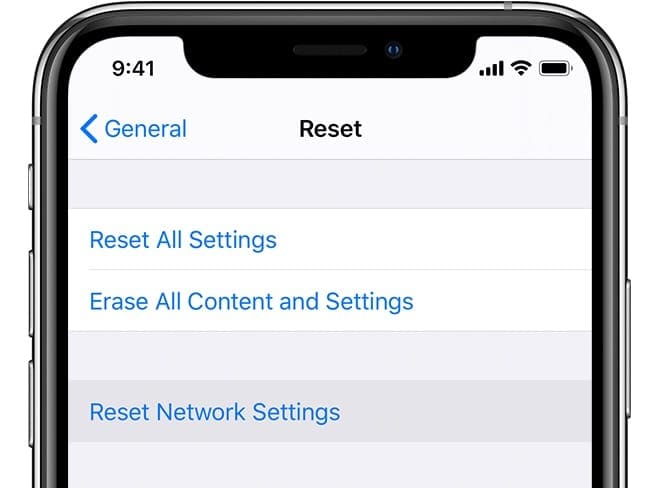 When going through the steps to reset, we recommend making sure that your iPhone is plugged in. It ensures that you won't run out of battery at the wrong time, potentially corrupting your iPhone entirely, or halting the process.
Andrew Myrick is a freelance writer based on the East Coast of the US. He enjoys everything to do with technology, including tablets, smartphones, and everything in between. Perhaps his favorite past-time is having a never-ending supply of different keyboards and gaming handhelds that end up collecting more dust than the consoles that are being emulated.