Apple's Time Machine is an extremely simple, reliable and convenient way to regularly backup your Mac. That being said, there are times when the backup feature can run into problems. For the most part, these are fairly routine and easy to alleviate. But sometimes, you'll need to do a bit of digging to figure out and fix the issue. One problem that's relatively common is a Time Machine backup getting stuck on "Preparing Backup."
Quick Tips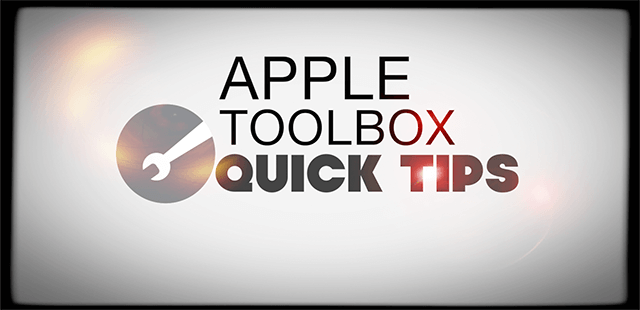 Try These Quick Tips to Get TimeMachine Working Again
If this is your first Time Machine backup, be patient–it often takes a long time the first time around
If you haven't backed up in a long time, wait a bit. You may have a lot of files that need backing up
Open System Preferences > Time Machine and exited out of the current backup
Find and delete the ".inProgress" file from your Time Machine backup drive
Restart your Mac with your Time Machine drive connected to force re-indexing
Related Posts:
Is It Really Stuck?
Before you begin the process of actually fixing Time Machine, you'll need to make sure that something is actually wrong.
A number of things can make Time Machine take longer than usual. The speed of your Mac and the size of the data you're backing up both play a part. If you recently canceled an in-progress backup, it could also take longer than expected.
Similarly, if you merely haven't backed up your Mac in a while, Preparing Backup could take quite a while. That's another reason we recommend regular backups.
We recommend letting Time Machine run for at least a few hours before trying to fix it. Better yet, let it run overnight.
If it hasn't made any progress in the morning or it hangs on "Preparing Backup" for longer than 12 to 24 hours, then you should proceed with the steps below.
How to Fix Time Machine That Hangs on "Preparing Backup"
If Time Machine is actually stuck on Preparing Backup, there's a pretty reliable way of fixing it. Here's how.
Step 1: Stop the Current Time Machine Backup
Before you proceed with any other steps, you'll need to stop the current Time Machine backup process.
Click the Time Machine icon in the top menu bar.
Alternatively, you can get to the panel through the Apple logo menu in the upper-left of the menu bar. Apple menu > System Preferences > Time Machine.
When the Time Machine panel pops up, click the X icon next to the progress bar to stop the backup process.
Wait until you see the backup process actually stop. It might take a moment. Once you see the Time Machine backup stop, you can proceed with the following steps.
Step 2: Find and Delete the ".inProgress" File
Next, you'll need to delete the "inProgress" file located on your backup drive (your "Time Machine" drive).
Open a Finder window.
Select your Time Machine drive.
Find and click on the folder that says Backups.backupd.
You may need to click on another folder with the name of your computer (John's iMac, for example).
Find the file that ends with a .inProgress extension.
Right-click and delete this file.
Empty your Trash.
If you're having trouble finding the file, try going into List view. The filename will always contain the current date in year-month-day format, along with a six-digit timestamp (timestamps use a 24-hour time clock.)
In the example above, the inProgress file lists the full date and time for when the Time Machine Backup initiated. In the example's case, that's May 17, 2018, at 5:53:44 PM. So it's in the format of year+month+day+time (yyyy+mm+dd+hhmmss.)  Thanks, reader M for letting us know about this naming convention!
Step 3: Restart Your Mac
Now, to ensure smooth sailing from here on out, you'll want to restart your Mac with your Time Machine drive connected.
Click the Apple logo in the top-left of the top menu bar.
Click Restart…
Once your computer restarts, macOS' Spotlight begins to re-index your Time Machine drive.
This re-indexing is important because an improper index may have caused the backup to hang.
If you'd like to check on the progress, you can do the following.
Access Spotlight search by pressing Command + Space Bar.
Type the name of any file or program into the search bar.
If it's still indexing, you should see a progress bar or other indicator that it's doing so.
Step 4: Proceed with The Time Machine Backup as Usual
When your Mac completes all of the above steps, you can try attempting a backup as usual.
Click the Time Machine icon in the top menu bar.
Alternatively, go to Apple Menu > System Preferences > Time Machine.
Click Back Up Now.
Your Time Machine backup should carry on as usual. You'll still see "Preparing Backup," but it should resolve itself momentarily.
Of course, keep the advice above in mind as far as the time frame. Patience is a virtue, particularly in this case.
What If This Doesn't Work?
If Time Machine still hangs on Preparing Backup after the above steps, you may need to take some additional action.
While we haven't encountered this ourselves, the next thing we'd try is backing up your Mac to a new external hard drive or Time Capsule. Let the backup run as long as possible.
If all else fails, it might be time to contact Apple Support directly or head to your local Genius Bar.
Mike is a freelance journalist from San Diego, California.
While he primarily covers Apple and consumer technology, he has past experience writing about public safety, local government, and education for a variety of publications.
He's worn quite a few hats in the journalism field, including writer, editor, and news designer.