Over the course of the past few years, more and more people have started working from home. This has meant more than enough video calls to make anyone tired of using Zoom, Google Meet, or even FaceTime. But it also has meant that we have needed to pick up a webcam or just use our phone so that everyone can see that we're actually in the meeting.
Related
And considering the current state of built-in webcams on older MacBook models, the need for a good webcam has become extremely important. This has also led to an influx of apps and workarounds designed to allow you to use iPhone as webcam for Mac.
How To Use iPhone as Webcam for Mac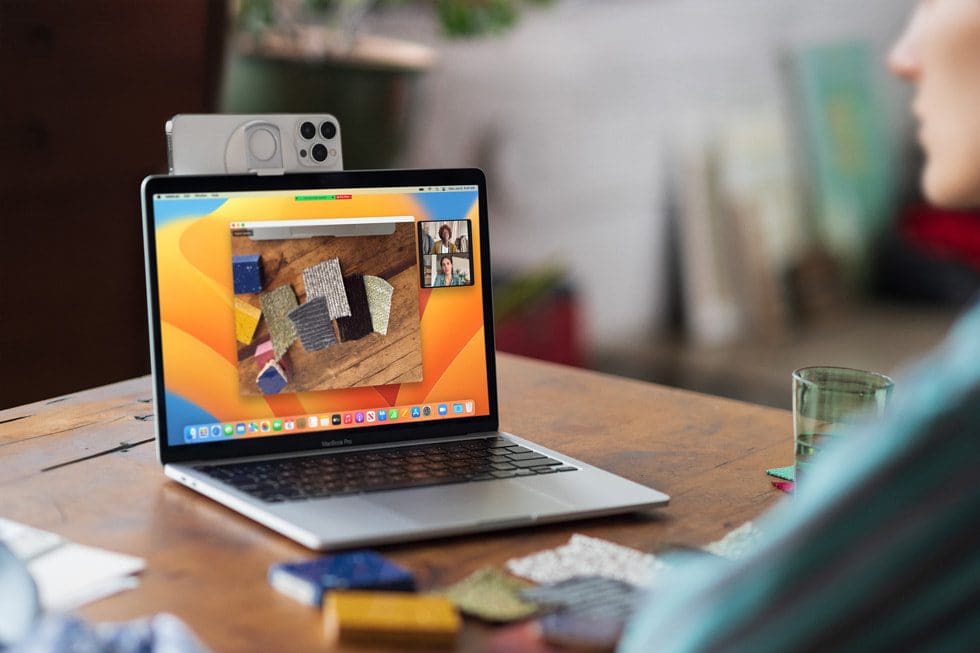 While some third-party apps have made it possible to use iPhone as webcam for Mac, they don't exactly offer the most seamless experience. And despite the fact that more people are back at the office compared to this time last year, Apple is trying to change the game in a new way.
When iOS 16 and macOS Ventura are released later this year, you'll be able to use iPhone as webcam for Mac thanks to Continuity Camera. This isn't a new feature, by any means, as Continuity Camera previously allowed you to snap a picture on your phone and have it appear "instantly" on your Mac. But this extension is called Continuity Camera Webcam, and lets you use the vastly-superior cameras on your iPhone as opposed to a built-in or third-party webcam.
Requirements
As you might expect, there are a few requirements that you need to follow before you can use iPhone as webcam for Mac:
Your Mac is using macOS Ventura or later and your iPhone is using iOS 16 or later.
Make sure that Wi-Fi and Bluetooth for your Mac and iPhone are turned on.
Sign in to the same Apple ID across both devices, and make sure that two-factor authentication (2FA) is enabled.
Enable and Use Continuity Camera Webcam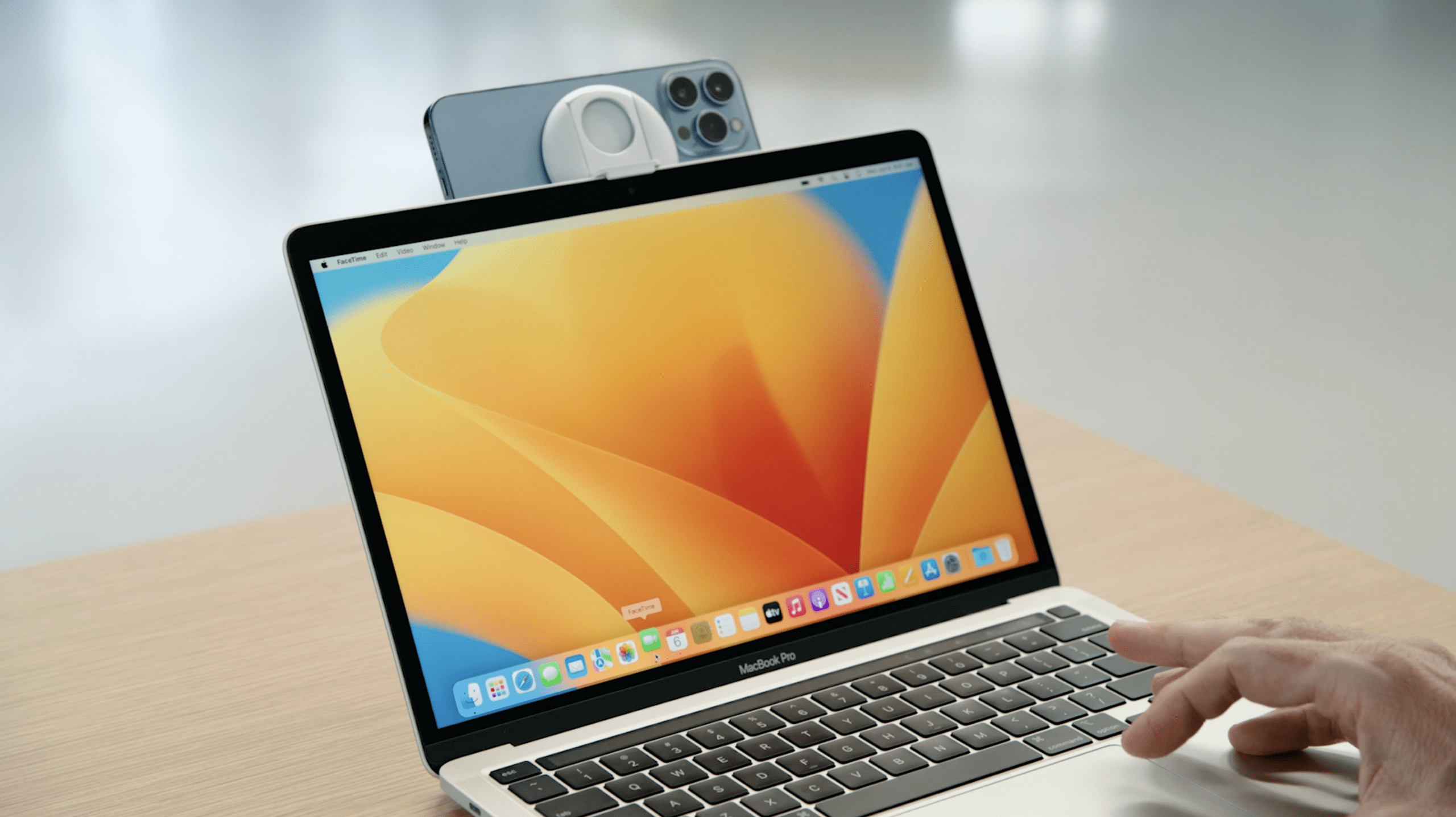 Provided that your devices follow all of Apple's requirements listed above, you can now use iPhone as webcam for Mac. By default, this feature is enabled, meaning that the next time you join a video call with your iPhone nearby, your Mac will automatically detect and use the iPhone as opposed to another webcam. However, in some cases, you might find that the feature is turned off, and here's how you can enable Continuity Camera Webcam:
Open the Settings app on your iPhone.
Tap General.
Tap AirPlay & Handoff.
Next to Continuity Camera Webcam, tap the toggle to the On position.
Bring your iPhone close to your Mac.
Open any app that utilizes a camera, such as FaceTime, Zoom, or Google Meet. (This also works in a web browser).
With Continuity Camera Webcam enabled, all you should need to do at this point is make sure your iPhone and Mac are close together. The devices will automatically recognize that the webcam is needed, and your iPhone will show a message:
"Connected to MacBook Pro. You can disconnect to remove this iPhone from the Mac camera list."
Your iPhone will also show a "Pause" and "Disconnect" buttons if you need to do either of those things after connecting.
Continuity Camera Webcam Settings and Features on Mac
As we stated previously, when Continuity Camera is enabled, your Mac will automatically try to use your iPhone as its webcam. This remains true even if you are using a MacBook or a computer connected to the Studio Display.
Going hand-in-hand with this is the Automatic Camera Selection functionality. This is a new API coming to macOS Ventura that other apps can implement. And it's partially how your Mac will be able to switch to your iPhone as its webcam and microphone, even if you have a built-in webcam or a third-party one plugged in.
There are also a few different video effect options that are easily accessible:
In the top right corner, click the Control Center icon.
From Control Center, click Video Effects in the top left corner.
Select one of the following:

Center Stage
Portrait
Studio Light
Desk View…
The first three options are no different than what you would find when taking and editing pictures on your iPhone. But Desk View is arguably the most interesting option out of the bunch.
What Is Desk View?
When participating in "regular" video calls on your Mac, your iPhone will use either the standard or wide-angle lens to keep everything in view. The wide-angle lens comes in handy for those who want to play around with Center Stage, a camera feature that is designed to keep you in the middle of the frame, even if you're moving around.
But with Desk View, video calls are turned up a few notches. Desk View was shown off during the WWDC '22 Keynote, and really turned a lot of heads during the presentation. With your iPhone acting as the webcam, Desk View uses the ultra-wide camera on compatible iPhone models.
And instead of just showing much more of your background, it actually shows your face along with an overview of whatever is on your desk. Desk View is a fantastic addition for those who need to perform presentations, allowing you to show off something on your desk, as opposed to trying to line up the shot correctly using the wide-angle camera.
New Accessories Are On The Way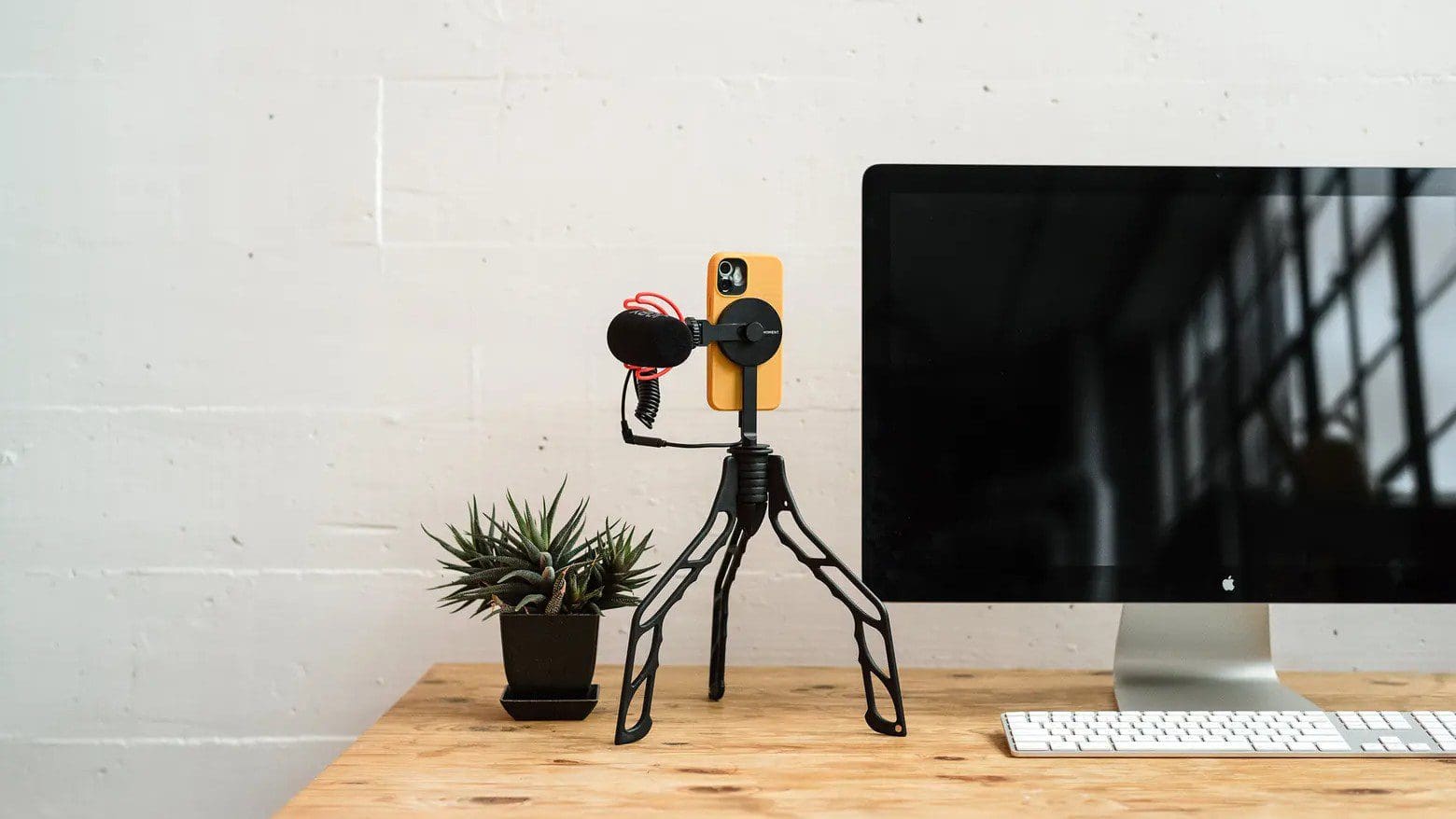 During the WWDC '22 Keynote, the Continuity Camera Webcam was shown off with an iPhone mounted to the top of a MacBook. However, this wasn't just some magic that Apple produced specifically for the presentation. Instead, Apple has confirmed it is working with third-party accessory makers such as Belkin to provide a way for you to mount your iPhone with ease.
As is the case with new accessory-driven features, we expect to see a massive influx of iPhone mounts that attach directly to your Mac. But if you are running the macOS Ventura beta, along with iOS 16 and want to try out Continuity Camera Webcam now, here are a few mounting recommendations:
While any of the options above should work just fine, we're excited to see what accessory makers have in store later this year. We'll be sure to circle back with some of the best Continuity Camera Webcam options once they are available for purchase.
Andrew is a freelance writer based on the East Coast of the US.
He has written for a variety of sites over the years, including iMore, Android Central, Phandroid, and a few others. Now, he spends his days working for an HVAC company, while moonlighting as a freelance writer at night.