From time to time, you may run into issues where one of your friends (or a significant other) has blocked you from being able to contact them. Some indications are providing you a bit of insight, especially if you have been using iMessage.
Today, we're going to take you through the steps to determine whether someone blocked you, and what you can do. The first tell-tale sign comes for iMessage users. 
Recommended Reading:
Can you tell if someone blocked your texts or your number?
If you happen to send an iMessage and it doesn't show as "Delivered," there's a chance that something is up. This is impacted even further if your iMessage is resent as a standard text message.
Another tell-tale sign that you may have been blocked is whether the receiving user has read receipts turned on. If you send a message and nothing is shown on the other end, there's a chance you may have been blocked.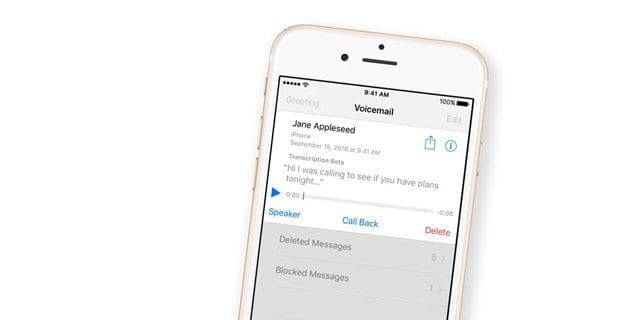 How to know if you're blocked
This result could just be because the other party hasn't looked yet. However, if the party usually reads the messages right away, then you may want to start questioning what is going on.
As a heads-up, there is a chance that you haven't been blocked if this happens. Folks do end up accidentally (or purposefully) turning on Do Not Disturb mode. When enabled, your iMessage will act funky until the receiving user turns DND off.
What to do next?
A major way to tell if someone has blocked your number is a simple one. You can just text that contact from another device and then determine whether you are blocked.
If someone's blocked you, it would probably be wise to figure out what happened. However, you should never cross the line and give that person their space, so you don't end up looking over-bearing.
Give them a call
A sure-fire way to determine whether someone has your number blocked is to try giving them a call. If you end up going straight to voicemail, chances are you're either blocked, or DND is enabled.
If you want to try to sneak around this, you can turn off Caller ID from the Settings of your iPhone.  This setting is not available for all carriers–so if you don't see it in your settings app, check with your carrier. 
To change your Caller ID, follow these steps:
Open 'Settings'
Select 'Phone'
Select 'Show My Caller ID'
Toggle the switch
From there, you will be able to call any number, but the receiving device will see "No Caller ID." Of course, unknown numbers almost never get answered, so there's a chance that the call won't be picked up regardless.
If you have any more questions, be sure to let us know how we can help, and we'll be sure to do everything that we can!
Andrew is a freelance writer based on the East Coast of the US.
He has written for a variety of sites over the years, including iMore, Android Central, Phandroid, and a few others. Now, he spends his days working for an HVAC company, while moonlighting as a freelance writer at night.