iOS creates an amazing and rich Message experience.  But all those added features have a price, mainly iMessage data. iOS 10+ and particularly iMessage now consume so much more of our iPhone's data and memory.
So much information and so little space.  That's a common complaint of us iPhone users, who don't have the luxury of just adding storage via a microSD card when we need it.  Will Apple ever design an iPhone and iPad with this very desirable feature that Android users take for granted??? MicroSD cards just keep getting larger and cheaper.  While iPhones keep getting….
Samsung says "running out of memory shouldn't be a thing" these days, and I couldn't agree more!  It should be a thing of the past.
But for iPhone users, running out of memory and storage is a fact of life.  And it totally sucks!
Related Articles
We All Need To Act as Managers
I choose to look at the bright side; the grass is the greener argument.
And that is that by constraining the amount of storage space we have at hand, we are forced to manage our storage.  For better or worse, we must actually think about conservation and organization.
We must develop strategies and prioritize what we need and want and what we don't need or want.  Let's think of this as a life lesson–an excellent education for all facets of life.
So there is a silver lining.
We can indeed make lemonade out of these lemons.
So let's get to it!
iDevice Alerts: Danger Ahead!
If you are getting that dreaded alert "storage almost full"  or "memory warning device is running low on memory" then listen up!  Even if you aren't getting that message yet, it's time to be proactive and take control.   It's always better to handle a crisis BEFORE it occurs.
So the time has come to deal with it.  Accept your fate, all ye iPhone owners who enter.  Time to make judgment calls on whether you truly need to keep all that data.
Your Newest Data Hog, Messages App and iMessage
One of the first things we all should look at is our text and iMessage data.  With all the fantastic iMessage features in iOS, our messages have the potential to take up a lot (and I mean A LOT) of our iDevice's storage.
Think about how many messages are stored on your iPhone?  Several of my friends haven't deleted a single text in months, maybe even years.  What's the point?  Even if that message is precious, there are still ways to store it that don't involve getting a "storage almost full" alert.
So let's make a commitment to limiting our iMessage data and how many messages we store on our iPhones.  By keeping recent texts and deleting older ones, we open up storage space, AND we help our iPhones, and our message apps run efficiently and faster.
But Those Messages are Really Important
For those of you who have messages that you absolutely need to save, I have a couple of suggestions:
Create a backup of your iPhone to save those very important messages (VIMs)
Take screenshots of your VIMs by pressing the power and home buttons at the same time
There's an app for that of course!  So try our PhoneView, iExplorer, or TouchCopy to archive your messages
Save Your Text Message Images to Your Photos App
If you do not save your Message photos specifically to your Photos app, then your text/message photos are not stored anywhere else. Photos that come through your Message apps, emails apps, and other third-party apps are not automatically saved to your Photos App. You must do this intentionally.
Check out these two articles to make sure you save your photos to the Photos app!
Before we go any further, let's take a look and see how much space your messages really take up.
Check your iDevice's Storage
Go to Settings > General
For iOS 11 and above choose iPhone (or iPad) Storage
For iOS 10 and below see Storage & iCloud Usage

Tap Manage Storage
In Storage, you see a listing of both Used and Available.  Used includes everything, from apps to content to your operating system.  Available is the amount of free space remaining on your iPhone or another iDevice. The current rule of thumb is that if your Available storage is under 10GB (yes gigabytes) then you should spend some time organizing your information and start trimming the extras.
Since many of us have iPhones with around 16GB, 10GB of Available space is not realistic.  S
o at Apple ToolBox, we recommend that you always have at least 25% of total original storage available.
Doing the math, that means for a 16GB phone, we recommend having at least 4GB of available storage.
One thing that is often overlooked is that your iPhone or another iDevice always requires a certain amount of free space.  
iPhones do not function well when they are near their storage limits.  Symptoms include sluggish response, crashing, non-responsiveness, and overall system lethargy.
So cleaning up your iPhone or other iDevice is like cleaning up your home–a necessary evil.
Using iOS 11 or higher?
If you're using iOS 11 and above, Apple's added some really nice features to iMessage Storage settings, including manual and automatic storage saving features like picking and choosing what images to delete from texts! 
Plus iOS 11.4 included the long awaited feature Messages in iCloud!
Check out our article How-To Delete iPhone Messages Documents & Data With iOS11&12 and get started!
Drilling Down into Storage
Tapping on Manage Storage shows you how much space each app takes up.  If Messages is near or nearing the top of your list, it's time to put Messages on a data diet.
The easiest method is to automatically set the time limits your iPhone keeps messages.
This is a great option for those of us who don't want to put too much time into keeping track of our iMessage data and storage use.
An added benefit is that when setting a time limit, your iDevice clears out all your messages AND any attachments, which are often the bigger data hogs.
Just make sure that if any attachment sent is important to you, save it elsewhere so it is not deleted from your iDevice.
For example, if a friend sends you an image via iMessage, save it to your photos.  That way, when your device reaches your set time limit for message deletion, you still have these meaningful attachments.
Set Time Limits on Messages
Go to Settings>Messages
Scroll Down to Message History
Under Keep Messages, change the limit to 30 days

Others options are 1 year or forever (we don't recommend forever)

Next, Scroll Down to Audio Messages

Under Expire, change to After 2 Minutes
Adjust Image Quality
Be default iMessage and Messages sends images at higher quality.  In most cases, what's important is your friend sees the image so sending a high-quality image is not critical.
Reducing image size also helps your friend better manage their message storage space.  It's a win-win for all.
We highly recommend changing this setting to conserve space on your iDevice and your recipients' devices.
If you're worried about losing too much quality, go ahead and try it out.  See if you or your friends notice a difference.
Go to Settings>Messages
Scroll Down all the way
Toggle "Low-Quality Image Mode" ON (green)

This sends lower quality images to your recipients

Don't worry–quality is still pretty darn good
Filter Any Unknown Senders
Another way to limit how much space your messages consume is to filter out any messages from people not in your contacts.  Turning this feature on doesn't remove these messages but rather places them into a separate area for review and deletion.  Deleting all the message in one go is also possible.
Go to Settings>Messages
Scroll Down to Filter Unknown Senders
Toggle this feature ON (green)
And Of Course, There's an app For That!
Applications to Save iMessages and More
If the thought of deleting your messages and any attached photos, videos, etc terrifies you, fear not!  There are apps out there just for you.
PhoneView is one of the many applications out there that save your iMessage conversations in addition to your SMS, Whats App, and even your voicemail and call logs.
Like its counterparts, PhoneView saves this data to your Apple computer (no version for Windows–yet.)
Once downloaded, just plug in your iPhone or another iDevice into your computer and open PhoneView. With just a button click, transfer any or all of your iMessages and other messages to your computer.  PhoneView saves text as PDF files.
Additionally, PhoneView also transfers and saves photos, videos, voicemail, music, contacts, and other data from your iDevices.
Once transferred, you delete conversations manually through the Messages app or automatically via the time limit feature.
PhoneView offers a free trial and a lifetime one-time purchase, currently priced at USD $29.95. Alternatives include MobileTrans, AnyTrans, and others.  Most offer a free trial.
Applications to Clear Out iMessages Data and More
For folks that don't want to set a time limit but still want or need to clean up their iMessage data cache, we have some third party solutions for you.
There's a bunch of applications out there to help you slim down your iPhones and other iDevices. Programs like PhoneClean, iMyfone Unmate, iBackupBot and others help you remove any iMessage data in addition to cleaning up other junk files, temporary files, and other app caches.
Most of these programs offer free trials followed by a one-time payment should you choose to keep the program.
Clear Out Messages Manually
If you want to manually delete your messages, there are several options.
To delete each message one by one
In your message conversation, touch and hold the message bubble that you want to delete, then tap More
Tap the trash bin, then tap Delete Message
To delete all messages in a thread tap Delete All in the upper-left corner
To delete an entire conversation
Open Messages
Swipe left over the conversation that you want to delete
Tap Delete
To delete more than one conversation
Open Messages
Tap Edit in the upper-left corner
Tap the circle next to the conversation
Tap Delete in the bottom-right corner
To Erase All Messages from iPhone Storage
We're not sure why this works but our readers report that it does the trick to reduce that Message Storage size on your iPhones.
Select Settings > General > Spotlight Search
Un-Check Messages in the Spotlight Search
Delete all text messages that show in the Messages app
Open the multi-tasking bar by double tapping on the Home button
Close ALL running applications
Restart your phone
Remember to re-enable Messages in your Spotlight Search once you are done. Select Settings > General > Spotlight Search and toggle ON.
Repeat this process multiple times if necessary.  This really depends on how much storage your Messages app is taking up.  Check your Message storage after each time by going to Settings > General > Storage (OR Storage&iCloud Usage> Manage Storage.)
After doing this process, the MB or GB may only drop by a few hundred MB each time. Don't worry, this is normal and expected.  Just continue repeating this process until your Messages app is low (like 100 MB or less.)
If Your iMessage Data is Still Taking Up Tons of Storage
If the suggestions above didn't work and your iPhone or iDevice still has a significant amount of data used by Messages, then best practice is to backup and restore your iDevice via iCloud or iTunes. Restoring empties your caches, including Messages, and removes permanently any remaining data.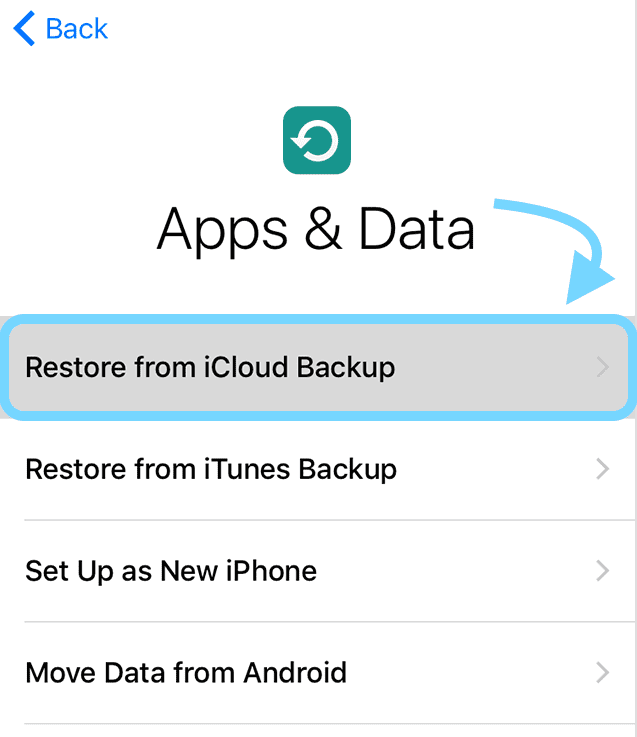 Preventative Measures Required
Clean out your Messages frequently.   And make sure you power OFF your device often. iOS includes self-maintaining functions that run ONLY on startup.  Best practice is to turn your iPhone or other iDevice completely OFF (power down) at the same time YOU power down (bedtime.)  So when you wake up, you also turn on your iDevices.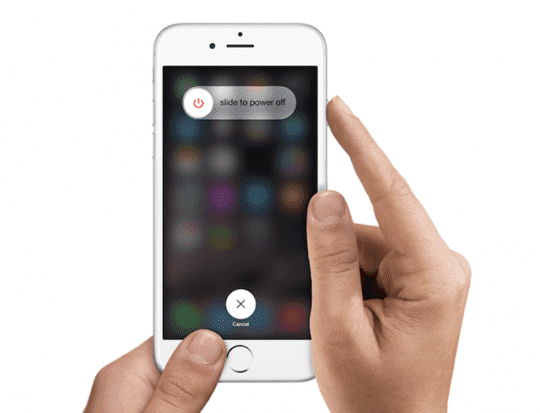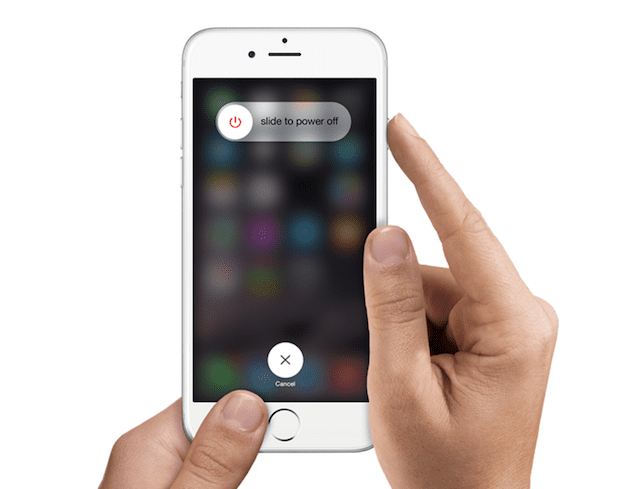 More iPhone Storage Tips
If you're looking for more iPhone storage tips, check out our comprehensive article on how to free space on all your iDevices. Remember that learning how to clear out storage space on our iDevices helps them stay healthy and work efficiently so we get years of great use out of them!
If iMessage and Messages just ain't working right, check out this article.
For most of her professional life, Amanda Elizabeth (Liz for short) trained all sorts of folks on how to use media as a tool to tell their own unique stories. She knows a thing or two about teaching others and creating how-to guides!
Her clients include Edutopia, Scribe Video Center, Third Path Institute, Bracket, The Philadelphia Museum of Art, and the Big Picture Alliance.
Elizabeth received her Master of Fine Arts degree in media making from Temple University, where she also taught undergrads as an adjunct faculty member in their department of Film and Media Arts.