One of the marquee features in macOS Catalina is Screen Time, which lets users track how they use their Macs. Unfortunately, at this point, Screen Time appears to be broken.
The app itself works fine. But there appears to be a major oversight on Apple's part that makes it actually virtually useless for some users.
Related:
Here's what you should know — and what you can do about it.
What the problem is
Screen Time, of course, is meant to give users insight into how they use their devices. That includes what types of apps they use and for how long they use them.
The feature is actually fairly useful for users on iOS and iPadOS. And it's implemented in pretty much the same on macOS. That seems to be the problem.
Specifically, the macOS version of Screen Time tracks every app that's open on your Mac.
It doesn't matter if the app is minimized, on another desktop screen, or is just simply not currently being used. If the app is actually open, it'll be tracked. That makes usage data for many users pretty much useless.
Of course, if you actually only use one app on a time on macOS and you close out of apps when you're done using them, Screen Time will work perfectly fine.
But that's definitely not how most users use their computers. At the very least, you probably have a browser, a music streaming app, and messaging or email apps open at one time. Maybe some productivity apps and calendars.
Screen Time on macOS Catalina will track them all as being used. If you kept Finder open in the background for 6 hours, it'll say that you used Finder for 6 hours straight. You probably didn't, but Screen Time will think you did.
There are other problems with Screen Time that just make the problem trickier, too. For example, some websites actually appear as apps. So if you keep a lot of tabs open, you may see those sites pop up as being used for much longer than you actually used them.
What Apple could do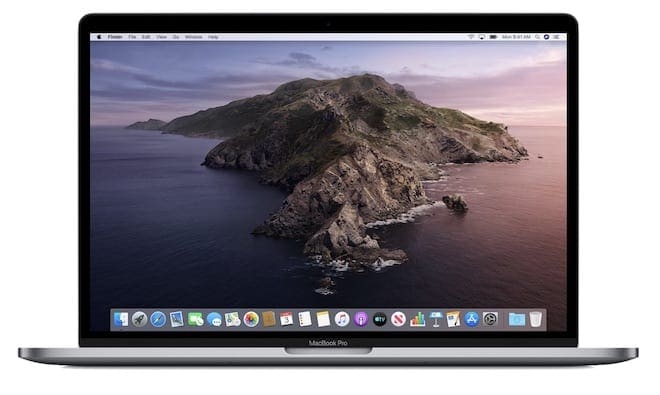 There's an argument to be made that this is a major oversight that could have been easily avoided if someone at Apple had properly tested the feature. (Furthermore, it's also fairly weird that no one spotted it during the beta testing cycle.)
It doesn't really look good on Apple's quality control team. It certainly feels like Screen Time was simply ported over to macOS — via Project Catalyst — without considering how the Mac platform is different than mobile. But, at the same time, it isn't clear how Apple could actually fix this feature.
For example, the easiest implementation is simply to track usage for the app that is currently "targeted" (actively being worked in). But that wouldn't take split-screen apps into account.
Apple could simply stop tracking apps that are mined or that are on a separate desktop screen. That's probably the cleanest solution.
Another possible implementation is to split app screen time on macOS into "focused time" and "background time." That way, users can actually track which apps they're actively using the most often.
There are definitely mechanisms already in place that could make this happen. macOS, for example, already keeps de-prioritizes off-screen or low-activity apps to optimize power efficiency.
Any solutions for users?
At this point, there does not appear to be a fix for this problem. It's baked-in behavior for Screen Time on macOS.
There is a workaround, but it's not convenient or efficient. Basically, only keep the apps you're actively using open. Once you're done with an app, close out of it.
Of course, Apple will probably fix this in a future version of macOS Catalina. If you'd like to possibly speed that process along, you can leave feedback for Apple using this link.
In the meantime, there are plenty of third-party apps and utilities available that can fill in the gaps. Platforms like Qbserve, Timing or Time Sink actually let you individually track usage for specific apps.
Have you started using Screen Time on your Mac yet? What are your first impressions?
Mike is a freelance journalist from San Diego, California.
While he primarily covers Apple and consumer technology, he has past experience writing about public safety, local government, and education for a variety of publications.
He's worn quite a few hats in the journalism field, including writer, editor, and news designer.