It's a nightmare scenario: you just spilled water, or another liquid, all over your expensive MacBook. Don't panic. Obviously, this is not ideal, but if you follow the instructions below you might save your computer yet.
Whatever you do, don't turn it on to see if it's still working!
Related:
What should I do if I spilled water on my MacBook?
We've all heard stories of people who dropped their iPhone in water without any permanent damage. This is promising, but your MacBook is not the same.
Unlike a new iPhone, Apple Watch, or even the AirPods Pro, your MacBook is not water resistant. And it certainly isn't waterproof.
If you spilled water or liquid on your MacBook, follow these instructions as closely as possible to stand the best chance at avoiding liquid damage.
Step 1. Safely disconnect your MacBook from power
The first consideration should be your safety. You need to be cautious around water and electricity to avoid getting shocked or starting a fire.
If water spilled onto a power outlet, find the circuit breaker and turn it off. If your MacBook is charging, unplug the charger from the wall. You need to do this before you move your MacBook to a dry space, even if it means more liquid spills on your MacBook in the meantime.
Don't worry about this if your MacBook is running off its battery.
Step 2. Move your MacBook to a dry space
Now you've disconnected any power sources, it should be safe to lift your MacBook out of the liquid. That might mean moving it to a dry patch on the desk or fishing it out of the swimming pool, depending on what happened.
It's probably a good idea to rest it on a towel or some other absorbent material in a safe, dry space.
Step 3. Power off your MacBook immediately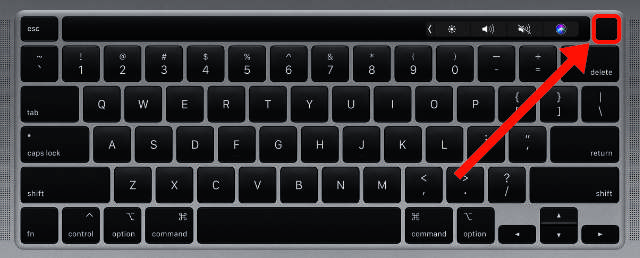 If you spilled water on your MacBook while it was on, you need to turn it off immediately. Don't save your work first, don't close down your apps, don't even open the Apple menu.
Just hold the power button until your MacBook turns off.
Step 4. Unplug accessories and disconnect the battery
Unplug every external device or accessory connected to your Mac. This includes external storage devices, monitors, and even input devices like a mouse or keyboard.
If your Mac has a removable battery, take that out as well. This isn't possible on newer MacBook models; it's usually clear if you can remove the battery from the bottom of the casing.
Step 5. Absorb as much liquid as possible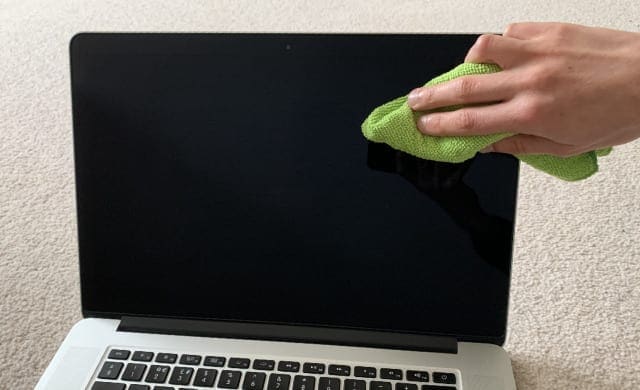 It's time to absorb the water or liquid you spilled on your MacBook. The simplest way to do this is to wipe it down using a paper towel or some cotton fabric. Use a microfiber towel on the MacBook screen to avoid damaging it.
You might want to use a cotton swab to get in every nook and cranny. Particularly around the keyboard and in the ports where it's easy for water to get trapped.
Be careful not to accidentally turn on your Mac by pressing the power button. If you do, press and hold the button again to turn your Mac.
Step 6. Let your MacBook air dry for at least 48 hours
At this point, you are probably tempted to turn on your MacBook to see if it still works. This is a bad idea.
Even if your MacBook powers on, there is probably still liquid on the internal components. When you turn it on, the electrical current passing through these wet components can cause a lot of extra damage.
Instead, wait at least 48 hours, if not double that, for your MacBook to air dry.
During that time, you might want to prop your MacBook upside down to encourage liquid to drip out the keyboard or the ports, depending on where you spilled liquid on your Mac.
Some people suggest resting your MacBook open and upside down on a towel, with the screen hanging over the edge of a table. If you do this, make sure your Mac is well balanced and not likely to fall off.
The best way to dry your MacBook is to encourage a cool airflow around it. You can do this by putting it in an airy room or by angling a cool fan to blow on your MacBook.
Whatever you do, avoid heat. Excessive heat is bad for the components inside your MacBook and might cause more damage. Don't use a hairdryer and don't put your MacBook on a radiator.
You can use silica gel packets to encourage absorption, but don't use dry rice. Rice granules get lodged inside your ports and cause harmful residue to form on the internal components.
Step 7. Wait until your MacBook is fully dry
Stay patient and wait for at least 48 hours before turning on your MacBook again. This allows the water or liquid you spilled inside your MacBook to dry, giving it the best chance of surviving in the long term.
You should only use your MacBook again when you're confident the liquid inside is dry.
Unfortunately, even if your MacBook appears to work perfectly, you might experience new problems further down the line. One of the worst things about spilling liquid on your MacBook is that components continue to corrode and rust even after they dry out.
To avoid future problems, you might want to schedule a Genius Bar appointment so Apple can open your MacBook and inspect it for damage. If they do find any problems, you will need to pay for an out-of-warranty repair.
Does it matter what type of liquid spilled on my MacBook?
Yes. Some liquids are likely to cause more damage if you spill them on your MacBook than others. For instance, beer and soda become sticky when they dry, and saltwater leaves a conductive residue.
The best liquids to have spilled on your MacBook are clean water or 100% alcohol.
If you spilled anything else, you might want to rinse your MacBook in alcohol or distilled water to clean it. Of course, this is equally risky, but if there is no power running through your MacBook it shouldn't cause more damage.
Make sure your MacBook is completely powered off with the battery removed before you try this. Also, be certain to use distilled water or 100% alcohol so you don't introduce new harmful substances.
What can I do to fix a MacBook with potential water damage?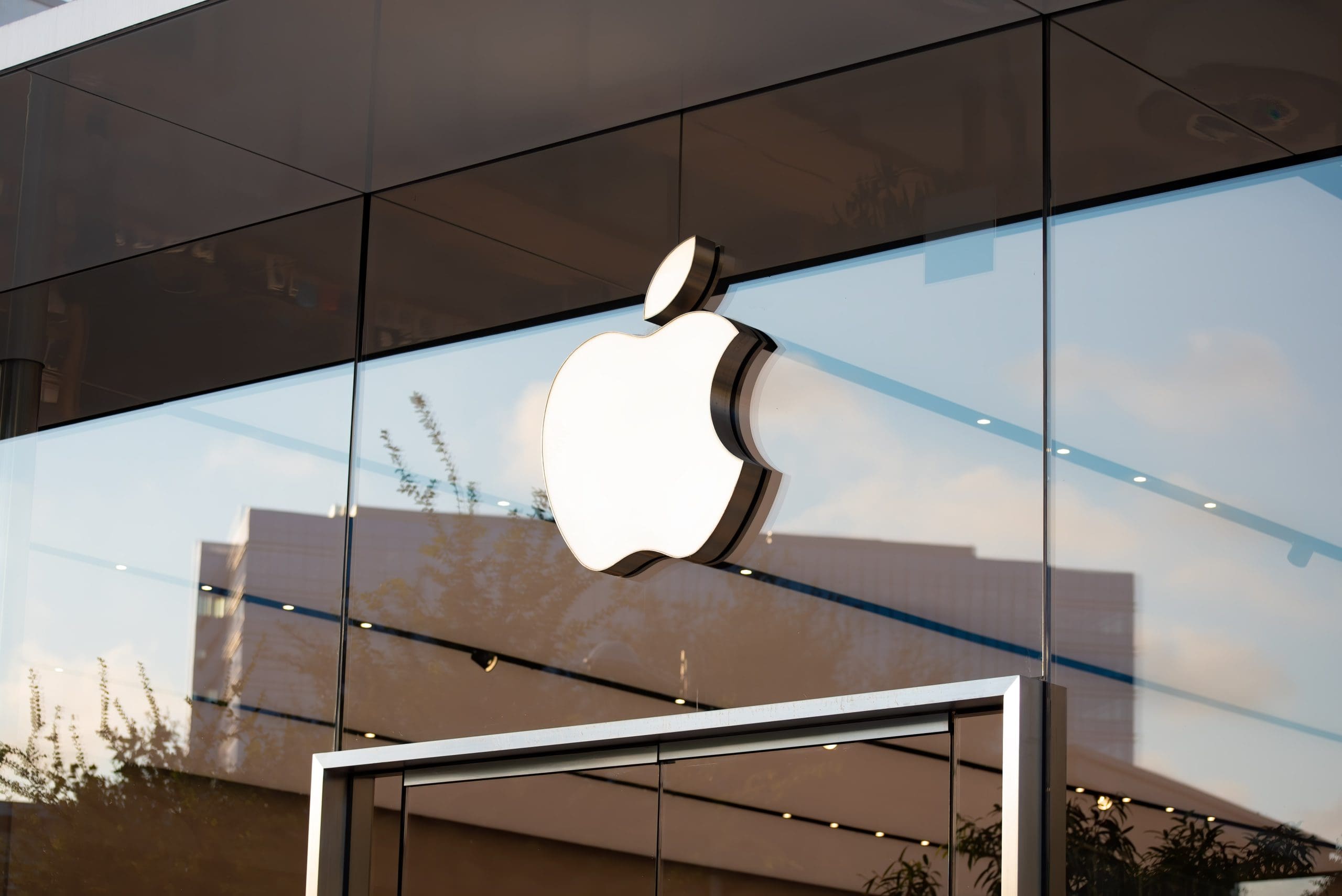 If your MacBook is unresponsive or slow after spilling water on it, you probably need a hardware repair. Unfortunately, Apple doesn't cover liquid damage under the warranty, so you'll need to pay for it yourself.
The exact cost of that repair will vary wildly depending on the particular components your need to replace.
The best course of action is to schedule a Genius Bar appointment at your nearest Apple Store. The technicians there should be able to give you a quote for the repair, so you can decide if you want to pay to fix it or not.
How to avoid spilling liquid on your Mac in the future
Accidents happen. There's always a risk of liquid or water spilling on your MacBook. That said, there are a few precautions you can take to make these nasty incidents less likely.
A good rule of thumb is to keep your MacBook raised above any drinks on your desk. That might involve purchasing a MacBook stand or keeping your drinks on a lower surface elsewhere.
It's also a good idea to insure your Mac against accidents, so you can get it repaired no matter what the cost is.
Finally, regularly back up your MacBook so you won't lose any data if you spill liquid on it in the future.