This is a problem that happens sometimes following an upgrade to your iPhone or iPad. Users find that their Photos disappeared after iPhone update with some or even all of their saved photos are missing. And when you go to Photos > Albums > All Photos, you are unable to find the last photo that was saved before the iOS update.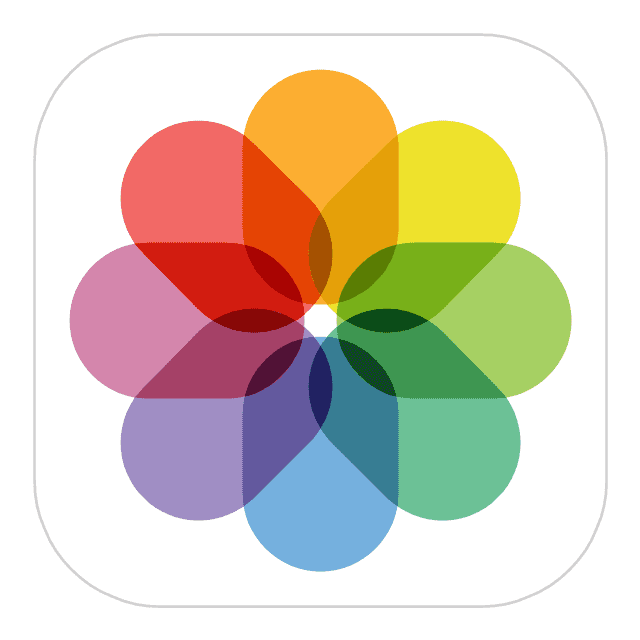 9If this is a problem that you are seeing on your iPhone, you can fix this with the help of your iCloud. We are assuming that you have been backing up your idevice to your icloud regularly. It is always a good idea to perform a backup of your iPhone or iPad before you do an update on the device.
Before proceeding with the fix, please make sure that your iPhone photos were backed up into your iCloud account. Log into your iCloud account using your computer's browser and select Photos after you have entered your credentials.
Verify that your latest photos are available on your iCloud account. This should also include the photos that are missing from your iPhone. Once you have verified the photos in your icloud account only then proceed with the steps below.
Related Articles
Photos Disappeared After iPhone Update, Steps To Fix
In order to fix this issue on your device, make sure that you are connected to a wi-fi with a strong signal.
First, check if there is an update to your iOS. Oftentimes, Apple releases a minor update shortly after a major release to fix issues that come up after that major iOS release. So, even though it may feel counter-intuitive, it often does help to update to that minor release.
If there isn't an update available or if you're not ready to take that step, continue to these next steps.
To Fix Your Missing Photos, follow the steps below:
Go to Settings and Tap on your Apple ID at the Top of the Screen and then choose iCloud on the next screen.
Next Tap on Photos (Should show ON next to photos)
On the next screen, turn off the 'iCloud Photo Library'. Choose Remove from iPhone when you see the choices. This will remove the photos and media from your iPhone.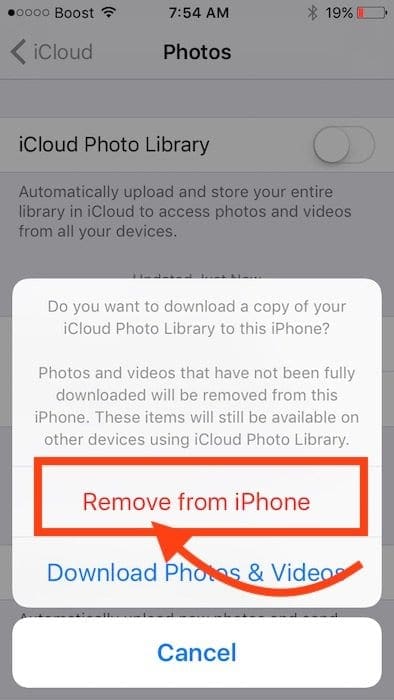 Now that your iPhone is clear, you can turn on the iCloud Photo Library and wait for all the photos to download back into your iPhone from icloud.
Depending upon the number of Photos that you had, it will take some time to download them all back into your iPhone. If your iPhone is running low on charge, you may want to connect your iPhone to a power source while the photos are downloading.
In the case that you have never saved your photos in the iCloud before the update but instead saved them as a iTunes backup, you can restore from your iTunes backup using an USB cable.
Reader Tips  
This is what I did and it worked for me!

Sign out of iCloud
Go to Photos and delete all pictures that are still on the phone, including albums and remember to delete all the photos in the Recently Deleted Folder as well
Close the Photos App (double press home and swipe up)
Then restart your device
And finally, sign back into iCloud
All your photos should come back! It might take a lot of time, depending on how many photos you have
We hope that this simple tip worked for you. Please let us know in the comments below if you have any questions.