It's been a little over two years since the Apple M1 breathed life into a stagnating platform. Until then, Apple continued to rely on Intel for its processing power in the MacBook and desktop Mac lineups. However, at the same time, we continued to see phenomenal performance improvements in the iPhone and iPad, leaving us wondering when Apple would begin the transition.
Related Reading
As it turns out, the Apple M1 and the 2020 MacBook Air started it all and have since been integrated into almost every Mac in Apple's lineup. At the time of this writing (July 2022), the only Mac to not see an upgrade to Apple Silicon is the Mac Pro. However, we're expecting that to change in the near future.
During WWDC '22, Apple surprised everyone again by introducing its "next generation" platform with the Apple M2 chip. On paper, it looks like an incremental upgrade, but let's dive a bit deeper to see how these two processors stack up.
Apple M1 vs. M2: Spec Comparisons
| | |
| --- | --- |
| Apple M1 Chip | Apple M2 Chip |
| 8-core CPU | 8-core CPU |
| 4 performance cores and 4 efficiency cores | 4 performance cores and 4 efficiency cores |
| 8-core GPU | 10-core GPU |
| Up to 16GB Unified Memory | Up to 24GB Unified Memory |
| LPDDR4 | LPDDR5 |
| 68.25GB/s memory bandwidth | |
| 16-core Neural Engine (11 TOPS) | 16-core Neural Engine (15.8 TOPS) |
| Hardware-accelerated H.264 and HEVC Media Engine | Hardware-accelerated H.264, HEVC, ProRes, and ProRes RAW |
| Video decode engine | Video decode engine |
| Video encode engine | Video encode engine |
| N/A | ProRes encode and decode engine |
| 16 billion transistors | 20 billion transistors |
| 1st Gen 5nm technology | 2nd Gen 5nm technology |
Apple M1 vs. M2: CPU
When looking at the Apple M2 vs M2 from a CPU standpoint, Apple provided a few useful tidbits of information. With the Apple M1, the CPU cores were based on the Apple A14 Bionic, which is the same processor found in the iPhone 12 lineup from 2020.
Naturally, the Apple M2 chip is based on the same 2nd-gen 5nm architecture as the Apple A15 Bionic. This is the processor found in the iPhone 13 series. Apple claims that the Apple M2 is 18% more performant at the same power consumption levels compared to its predecessor.
But the real story is when you dive into the other features and capabilities of the Apple M2. While both platforms are built on the 5nm process, Apple managed to squeeze even more transistors into its new chipset.
The M2 consists of a total of 20 billion transistors compared to the 16 billion found on the Apple M1. The end result is better overall performance and improved power efficiency, without taking into account other factors.
Another advantage that the Apple M2 chip offers over the Apple M1 SoC is in its support for Unified Memory (RAM). Notoriously, the base-model M1 chip maxes out at 16GB of RAM support, while the M2 curiously maxes out at 24GB. This is likely the first time that we've seen a non-user upgradeable Mac released with 24GB of RAM. Traditionally, the increments go from 8GB to 16GB to 32GB, skipping 24GB altogether.
Apple M1 vs. M2: GPU
Moving over to GPU performance, we again see some pretty impressive gains being made. The onboard GPU integrated into the Apple M2 chip gets bumped up to 10-cores, whereas the Apple M1 was limited to 8-cores before the M1 Pro, M1 Max, and M1 Ultra were introduced.
This helps to provide a 25% boost in graphical performance for the M2 chip at the same power levels. But with both chipsets working at full capacity, the M2 pulls even further ahead with 35% better performance over the M1.
According to Apple, the M2 is capable of providing up to 3.6 teraflops of graphical performance. This is quite an upgrade over the M1's GPU, which maxes out at 2.6 teraflops. What this means for the end-user is that your M2-powered Mac will be able to things like editing RAW images or playing graphics-intensive games much easier.
As for media engines, both the M1 vs M2 are capable of using "hardware accelerated H.264 and HEVC" media engines. Both of these chips are also equipped with engines to encode and decode videos.
But where the Apple M2 pulls ahead is in the "extra" abilities. The M2 chip adds the hardware-accelerated media engines for both ProRes and ProRes RAW. This also includes an engine to encode and decode ProRes files, something that the M1 is not capable of.
Apple M1 vs. M2: Which Is Better?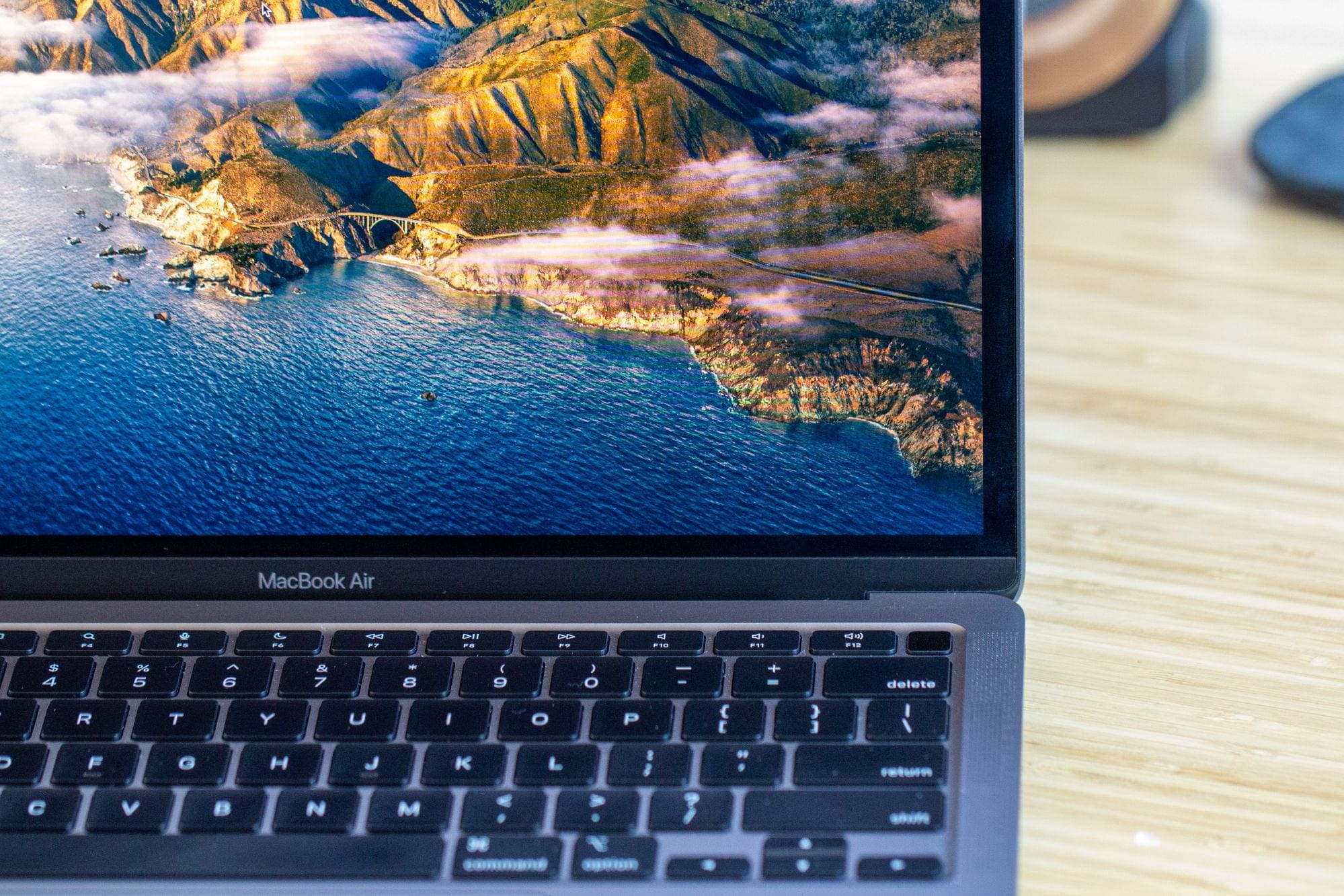 There's a lot of technical jargon here, but when comparing the Apple M1 vs. M2, it's easy to see that the M2 is the better chipset overall. It doesn't provide as much of a revolutionary improvement when comparing Intel to the Apple M1 chip. But there are enough additions and enhancements to warrant a second thought if you're interested in upgrading.
Unfortunately, now that the 2022 M2 MacBook Air is available, we've learned of some other limitations. For one, Apple changed the SSD architecture for the base model MacBook Air. Instead of using dual-channel storage as the M1 does, the M2 MacBook Air uses single-channel storage. Benchmarks have surfaced confirming that overall performance is a bit slower compared to the M1 MacBook Air.
This can be remedied by upgrading your storage to the 512GB M2 MacBook Air, but that presents more problems. Due to the fact that Apple increased the price for the new model, adding more storage inches you closer to the 14-inch MacBook Pro with its superior overall performance courtesy of the M1 Pro
That being said, if you're looking at the Apple M1 vs M2 in a straight comparison, the M2 easily wins out. But the differences start to shrink a bit once it comes to real-world use.
Andrew is a freelance writer based on the East Coast of the US.
He has written for a variety of sites over the years, including iMore, Android Central, Phandroid, and a few others. Now, he spends his days working for an HVAC company, while moonlighting as a freelance writer at night.