Asking yoruself what's wrong with my Apple Watch's walkie talkie app?
The Walkie-Talkie feature on Apple Watch, introduced with watchOS 5 is a neat feature to try especially when you are trying to reach someone one-on-one in a crowded place with your Apple Watch.  If Walkie-talkie on your Apple Watch is not working correctly, here are a few tips that should help you out.
Quick Tips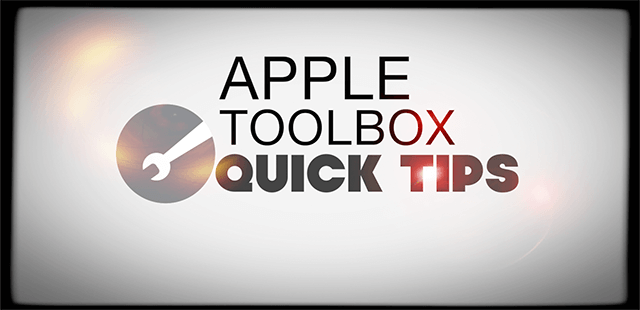 Follow These Quick Tips To Troubleshoot Walkie-Talkie On Your Apple Watch
Make sure FaceTime is on your device and that you are signed in with your Apple ID–all devices trying to connect via Walkie-Talkie must have FaceTime enabled on their paired iPhones
Verify that FaceTime includes both your phone number and Apple ID email(s) under You Can Be Reached By FaceTime At
Try making a FaceTime Audio Call from your watch
Verify there's a checkmark by your phone number AND your Apple ID email in the FaceTime Setting for You Can Be Reached By FaceTime At
Don't share an Apple ID–Walkie-Talkie doesn't work with shared Apple IDs
When Contacts Not Found to Invite, try Reset Network Settings on iPhone followed by a hard reset on your Apple Watch
Toggle Available in Walkie-Talkie Off and On
Remove your Walkie-Talkie contacts, restart the watch, and invite them again
Ask Siri to FaceTime Audio Call the person you want to Walkie-Talkie with
Latest: Update to iOS12.4+ and watchOS 5.3+ to restore Walkie-Talkie functionality
In early July 2019, Apple temporarily disabled due to a security and privacy concern on all versions of watchOS 5.2 and below and iOS 12.3.2 and below. To resume using Walkie-Talkie on your Apple Watch, you must update to iOS 12.4+ and watchOS 5.3 or above.
Apple made watchOS 5.3 and iOS 12.4 available on July 22, 2019. In the release notes, Apple says that watchOS 5.3 "provides important security updates including a fix for the Walkie-Talkie app."
You have to be on iOS 12.4 AND WatchOS 5.3 to restore Walkie-Talkie!
After you update both your iPhone and your Watch, the Walkie-Talkie app and service works just like it did before, minus the security issue
To update your iOS, go to Settings > General > Software Update or use iTunes if you prefer
For watchOS updates, go to the dedicated Apple Watch app on your paired iPhone and then choose General > Software Update. Remember that Apple requires your Apple Watch to have at least 50 percent battery, placed on its charger and near your iPhone in order to update watchOS
Why did Apple disable Walkie-Talkie temporarily?
As reported at TechCrunch, in early July 2019, Apple temporarily disabled its Walkie-Talkie app for Apple Watch after discovering that there is a bug in walkie-talkie that potentially allows people to eavesdrop to another user's iPhone without consent.
At this time, the walkie-talkie app is entirely disabled until Apple pushes out a fix with a new watchOS update. While walkie talkie remains installed on Apple Watches, it does not function. So we all need to wait until Apple officially fixes this vulnerability.
We'll keep you updated on when Apple announces Walkie Talkie is fixed. Unfortunately, Apple does provide status updates on bug fixes, so we need to wait for the official announcement and watchOS update. So hang in there folks!
Once the update rolls out, you need to update your Apple Watch to re-gain access to walkie-talkie. Even with a patch in place, walkie-talkie will not work on older watchOS 5 versions.
RELATED:
watchOS 5+ Compatibility and the Walkie-Talkie Feature
The first and foremost thing to do is to make sure that your Apple Watch is compatible for the walkie-talkie feature.
Please remember that the watchOS 5 or above is not available on the original Series 0 Apple Watch. If the person that you are trying to connect to using walkie-talkie is on an older device, you won't be able to find them in the app.
Walkie-Talkie compatible Apple Watch models:
Apple Watch Series 1-4
Wi-Fi and Cellular LTE both support the Walkie-Talkie feature
Walkie-Talkie is not currently available in China, UAE, and Pakistan
Walkie-Talkie app does not currently work with devices using the same Apple ID
When you open the Walkie-Talkie app, you'll see a list of people with an Apple Watch you often call, text, or email. On this screen, you choose a contact and invite him/her to join you.
Walkie-Talkie supported countries
It's also a good idea to make sure that your current country or region supports walkie-talkie (even when travelling).
To see the latest list, check out this Apple support document with the list of the countries where walkie-talkie and all the other Apple Watch features are available. For walkie-talkie, check out the section Built-in Apps: Walkie-Talkie.
Share an Apple ID? 
If you share an Apple ID, Walkie-Talkie will not work with anyone you share an Apple ID with. Everyone must have their own unique Apple ID to use Walkie-Talkie.
Many people share an Apple ID with their husbands, wives, children, or friends so they can download purchases, share photos, and other services.
This sharing Apple IDs worked well in previous iOS versions, but folks report problems with iOS 12 combining iMessages, FaceTime calls, and Walkie-Talkie not working when Apple IDs are shared between 2 or more people.
Because Walkie Talkie uses FaceTime Audio, you need separate Apple IDs.
Create a new Apple ID, even if just for FaceTime, and it should work for Walkie-Talkie.
Not Finding Walkie-Talkie App on Apple Watch? Check FaceTime
Several readers tell us that if they delete (or hide) the FaceTime app on the paired iPhone, the Walkie-Talkie app disappears!
Although there is no FaceTime app for the Apple Watch—you can receive and make FaceTime Audio calls on the watch. And it appears that Walkie Talkie is dependent on FaceTime Audio to work! 
If you uninstalled FaceTime on your iPhone, it removes Walkie Talkie from your watch. If you reinstall FaceTime from the app store on your iPhone, Walkie Talkie will appear on your watch.
Open the App Store on your paired iPhone
Tap on Search and then type in FaceTime 
Tap the Cloud icon to download the FaceTime again
Once FaceTime fully downloads, open Settings > FaceTime and sign-in with your Apple ID and check all your information to ensure its correct

Make sure there's a checkmark by your phone number AND your Apple ID email in  You Can Be Reached By FaceTime At
Check you Blocked list to ensure it's accurate and not blocking someone you want to Walkie-Talkie with

Finally, look for the Walkie-Talkie app on your paired Apple Watch
After re-installing FaceTime, if you are still not able to locate Walkie-Talkie, you will need to unpair and re-pair your watch. That process helps in bringing up the Walkie-Talkie feature.
Walkie-Talkie Invitations Not Sending or Being Received?
If you have trouble getting the app to send, receive, or accept invitations, try this reader tip:
Open the Walkie-Talkie app on your paired iPhone
Go to Watch App > Walkie-Talkie
Remove anyone listed under contacts by swiping left or tapping Edit and then the minus sign 

You can also remove contacts via the watch app
Open the Walkie-Talkie app
Swipe left on the contact and tap the X 

Go to your Apple Watch and tap Walkie Talkie
Resend the invitation

Tap the plus sign, then choose a contact. Repeat for each contact
Wait for a friend to accept your invite–once accepted try it out!
Names grayed out with the text "Invited" indicate your friends have not accepted your invitations yet
Walkie Talkie app Stuck on Inviting? 
Toggle Available ON and OFF. Do this on both Apple Watches 
Restart both Apple Watches
Close the Walkie-Talkie App on both watches 
Try deleting all your invitations

Open Walkie Talkie then swipe left and tap the X. Repeat for all invitations. You can also delete contacts via your iPhone's Watch App (as described in the section above)
Restart the Apple Watch

Ping your paired iPhone from your watch. Ask anyone you want to Walkie-Talkie with to do the same 
Try to make a FaceTime audio call first from the watch to the other person's watch. Repeat for each person you want to Walkie-Talkie with

If successful, re-invited these contacts

Ask Siri to FaceTime Audio Call the person you are trying to WT with

If not enabled, Siri helps get you set this up by making some changes to your settings
Once you complete a FaceTime Audio Call on the watch, try sending out invites again
Walkie-Talkie Trying to Connect On Apple Watch? Or Showing Could Not Connect?
One of the common issues that users find that when they launch the walkie-talkie app is the message Trying To Connect, Connecting to…, or empty circles pulsating where it doesn't go anywhere from there. And Walkie-Talkie never connects. 
If you are facing these issues on your Apple Watch while trying to use the walkie-talkie feature, your best bet is first to make sure that you have a strong Wi-fi or cellular connection on your Apple Watch. 
Wi-Fi Connections on the Apple Watch require an 802.11b/g/n 2.4GHz. If you are trying to connect to a public 5GHz Wi-Fi network, it will not work.
Walkie-Talkie App Not Showing Any Contacts to Invite
This was a struggle for the first few hours after the update. Contacts field appeared Grey, and there were no contacts found to be invited using the App. Checking Apple Watch, the contacts were there.
Here is what helped fix the issue.
The first step was to reset the Network Connections (Settings > General > Reset > Reset Network Connections) on the iPhone followed by a hard reset on the Apple Watch (Press Crown and side button simultaneously for several seconds till apple logo appears).
Once the Watch started up again, checked the contacts and then tried inviting contacts, and it worked.
Check the connectivity status on your Apple Watch
Remove your contacts and try sending out invitations again

See the steps above in the section "Walkie-Talkie Invitations Not Sending or Being Received?"

Swipe up on your Apple Watch and make sure that you don't see the disconnected status
Check that your Walkie-Talkie status is Available–and toggle on

Open Walkie-Talkie
Swipe from top to bottom or scroll up with the Digital Crown to show the current status 
Toggle Available on if it's off

When someone tries to reach you while you're unavailable, a notification appears asking if you'd like to talk.

If Silent Mode is on, you still hear chimes and your friend's voice.
When Theater Mode or Do Not Disturb are enabled, Walkie-Talkie is made unavailable

If you are using cellular on the Apple Watch Series 3 or WiFi (for all series) for your walkie-talkie feature, please make sure that the signal strength is excellent

Check it on the control center on your Apple Watch 
If your Apple Watch's wi-fi connection is primarily driven via your paired iPhone, try and Reset Network Connections on your iPhone and then restart your Apple Watch to see if the connection is better and if it supports the Walkie-Talkie mode

Go to Settings > General > Reset > Reset Network Settings 

On a newer Apple Watch with GPS + Cellular, swipe up to open the control center and tap on the Wi-Fi icon

It will turn to white showing that it has disconnected
Now, restart your Apple Watch and try connecting it to the Wi-Fi network and see if that does the trick for you
Try Toggling the Cellular to OFF and then ON a few times to see if the signal strength improves and the walkie-talkie "trying to connect" message goes off

Toggle Airplane Mode on (either on watch or phone)

Wait 20-30 seconds
Tap Airplane Mode off 
What's the Range of the Walkie-Talkie App on Apple Watch?
Also be mindful that the range of the Walkie-Talkie app is about 35 feet without WiFi or Cellular for applicable Series 3+ watches (using Bluetooth only).
If you have a cellular watch, there is no range limit for this feature.
Sound Issues on the Apple Watch Walkie-Talkie App
To check sound related settings on your devices, start by tapping on the Watch app on your iPhone.
Tap on My Watch and select the watch that you are using
Select General
Tap on Accessibility and scroll down to locate 'Tap to Talk' under Walkie-Talkie
Make sure that this is enabled. When enabled, this allows you to use tap once to start talking and requires another tap to pause talking
Toggle this Tap to Talk setting a few times
Check the Do Not Disturb Settings
One of the new features on the watchOS 5 is the 'Workout Do not Disturb' mode. If you are in the workout mode and have this setting enabled, you will not be able to connect with friends or family on your Apple Watch.
Tap on My Watch > General > Do Not Disturb to review this setting.
Missing Contact Names on Apple Watch
If you are having trouble seeing the names of your contacts on your Apple Watch, there might be a data sync issue. Please check out this related article to make sure that you have looked for the usual problems.
Unpairing the Apple Watch and Resetting it
If you have checked all the tips above and are still experiencing issues, you can try to unpair the Apple Watch from the iPhone and re-pair it. Sometimes most problems on the Apple Watch can be fixed with a simple un-pair and re-pair step.
RELATED:
Can't or Don't Want to Press The Talk Button Continuously?
To assist folks who have a hard time pressing and holding the Talk button, Apple added a method that uses just a single tap, without a hold, to talk with the Walkie-Talkie app.
Tap Once to Talk, Tap Again to Finish Walkie-Talkie Conversation
Open the Apple Watch app > My Watch
Go to General > Accessibility
Toggle on Tap to Talk

Now just tap once to talk, then tap again when done talking 
Need to Reset Your Apple Watch Passcode
If your Apple Watch passcode isn't behaving or if you've forgotten the passcode, check out this article for how to reset your Apple Watch passcode. 
In short, to reset the passcode
Connect your watch to its charging cable, with power connected
Press and hold the side button until you see the Power Off slider
Press firmly on Power Off

Do not slide it – press down firmly
Tap on Erase all content and settings

Pair your watch using the Watch app, choosing to Restore from Backup
Why is Walkie Talkie Icon Flashing On My Watch Face?
Seeing a small yellow icon periodically on the top-middle of your watch's screen?
This is your Walkie-Talkie's active status icon. 
To start a Walkie-Talkie session, just tap that small icon and start talking with friends or family. If you lock your Apple Watch with a passcode, enter it first to proceed.
New to watchOS 5, your Apple Watch shows active apps, like Walkie-Talkie, Workout, or Phone at the top of your watch face–just like in previous watchOS versions for things such as Water Lock, Do Not Disturb, or Charging.
No Time? Check Out Our Video On How To Get Walkie-Talkie Working On Your Apple Watch Today!
In Closing
Last but not least, with new features that are released, there are often issues that sometimes make the app not function properly. Usually, Apple follows up with a subsequent update that addresses the problems.
Keep an eye out for new watchOS updates and make sure to update it to the latest version and then check if the walkie-talkie feature works well on your Apple Watch.
Readers Tips 
First, make sure you connect your Apple ID with FaceTime app on your iPhone or iPad–open Settings> FaceTime and sign in with an Apple ID.  You should see a message that your Apple ID is connected to your Apple Watch.  If you still have issues,  delete a contact you want to walkie-talkie with and enter their information in again. Then try to invite that same contact to Walkie Talkie.
If anyone else encounters this issue, try to reset your AppleWatch and setup it up as new. On Apple Watch, go to Settings > General > Reset > Erase All Content and Settings
I solved it by deleting all invites, closing the Walkie Talkie app on the watch, then signing out and then back into FaceTime on my phone.  Then relaunch the Walkie-Talkie app on the watch, send out invitations, and see if it works. Did for me!
Touch and hold the top of your Apple Watch face and swipe down to open Notification Center.

Look for ANY notification from Walkie-Talkie and tap it
Tap Always Allow
If you can't find any walkie-talkie notifications, make sure that Do Not Disturb is off, then ask someone to send you an invite to Walkie-Talkie