Over the course of the past year, we've been seeing a lot of different companies getting in on the "Spatial Audio" trend. You can largely thank Apple for that, as the feature was added to Apple Music back in June of 2021. Since then, we've seen other music and video streaming services add the functionality to their apps.
Related Reading
Essentially, Spatial Audio is a wonderful and unique listening experience that makes you feel like you're in the recording booth. Turning your head left and right will make the music "move", while keeping your head facing forward will result in the music coming that way.
What's New With Amazon Music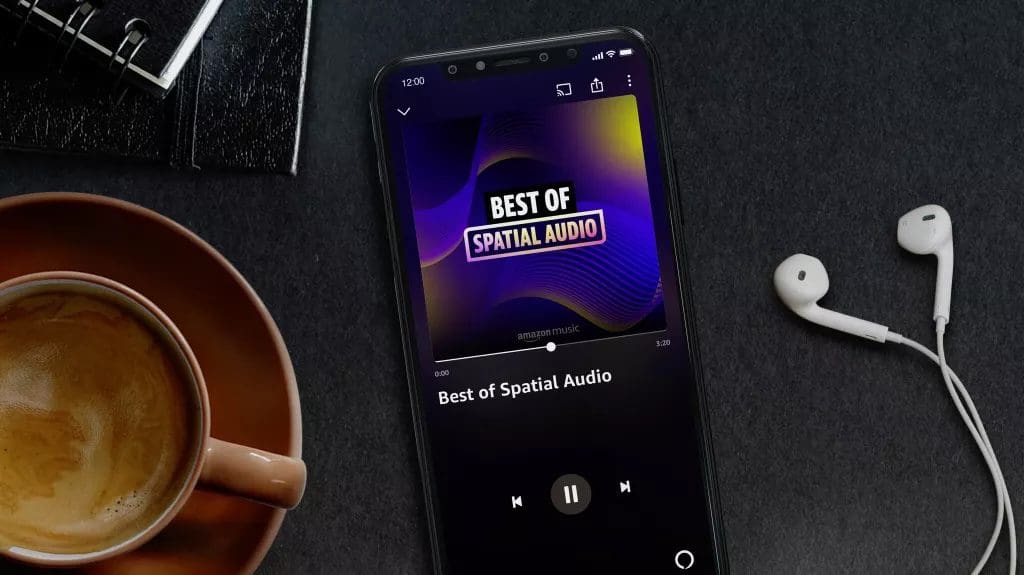 Amazon Music is continuing to grow in popularity, as Amazon is implementing new and useful features regularly. At the time of this writing, Amazon's music streaming service still trails the likes of Apple Music and Spotify, but it's quickly catching up to those other services.
In fact, Spatial Audio was already available through Amazon Music, going as far back as 2019. However, you were limited in what devices could be used in conjunction when listening to your favorite songs. Now, that has all changed as Spatial Audio is now available with any of your favorite headphones, right from the Amazon Music app.
How To Use Spatial Audio With Amazon Music
With Amazon Music gaining the ability to use Spatial Audio with pretty much any of your favorite headphones, you can start listening and enjoying music in new ways. There are a few select highlighted albums such as Juno by Remi Wolf, along with the entire Alicia Keys catalog. Amazon has even added a few playlists dedicated to showing off how awesome Spatial Audio really is.
Before getting started, the first (and only) requirement is that you must be an Amazon Music Unlimited subscriber. This is available for either $7.99 per month or $79 per year if you are already subscribed to Amazon Prime. Non-Amazon Prime subscribers can still sign up for just $9.99 per month.
If you're interested in trying it out, here's how you can use Spatial Audio with Amazon Music on your iPhone and iPad.
Open the Amazon Music app on your iPhone or iPad.
Connect your favorite headphones.
Find a song labeled one of the following:

Dolby Atmos
360 Reality Audio

Start listening.
The feature is already available in the latest update to the Amazon Music app. No longer are you limited in what headphones you can use in order to take advantage, which is a big move in the right direction. For example, you can currently only enjoy Spatial Audio in Apple Music on the iPhone if you own certain models of AirPods.
Andrew is a freelance writer based on the East Coast of the US.
He has written for a variety of sites over the years, including iMore, Android Central, Phandroid, and a few others. Now, he spends his days working for an HVAC company, while moonlighting as a freelance writer at night.