So you open game center or a game like you do almost everyday.  And for now apparent reason, it won't load  games. And when you open the game center app, it shows that it's loading but nothing happens and it never loads.  Unfortunately, you've just encountered the bug game center not working – blank page!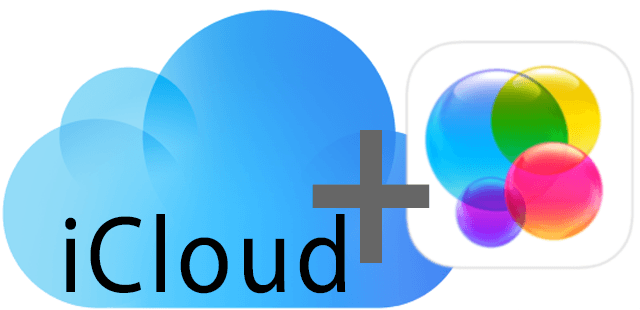 Does this sound like you?  If so, you aren't alone!  Several of our readers are experiencing problems that a Game Center bug results in a white-blank screen or other random problems after updating their iOS to the latest version.  This bug particular affects iFolks still using various iterations of iOS 9.
Reported game center not working blank page problems include:
Unable launch any games that use Game Center
White screen on launch
Unable to log in
Game Center causes crashing/freezing
Connection loss
Game Center won't connect
First Steps, The Easy Fixes for Game Center Not Working – Blank Page
Before you try anything that potentially compromises your stored game data, try a restart or forced restart.
How to restart
Press and hold the Sleep/Wake button until the red slider appears
Drag the slider to turn your device completely off
After the device turns off, press and hold the Sleep/Wake button again until you see the Apple logo
How to force restart
On an iPhone 7 or iPhone 7 Plus: Press and hold both the Sleep/Wake and Volume Down buttons for at least ten seconds, until you see the Apple logo
On an iPhone 6s and earlier, iPad, or iPod touch: Press and hold both the Sleep/Wake and Home buttons for at least ten seconds, until you see the Apple logo
Game Center in iOS 10 and above
Starting with iOS 10, Game Center is no longer a standalone app.  Instead, Game Center remains part of the Settings app in iOS 10.  It's also part of Restrictions and even part of watchOS 3. Apple wants us to think of Game Center as a service rather than an app.
To learn more about the updates of Game Center starting in iOS 10, check out our article on Game Center in iCloud and iMessage!
How to Fix Game Center Problems in iOS 9
Tap Settings > Game Center > Your Apple ID and Tap Sign Out then Sign back in.
Restart your device
Force restart your device (iPhone or iPad) by pressing the Sleep/Wake (on/off) and Home buttons until you see the Apple logo.
Tap Settings > General > Date & Time and turn on Set Automatically
If the simple tips above do not help you, try updating to the latest version of iOS. But first make sure you back up your iDevice using iCloud or iTunes.
Before you update your iOS, restart your iDevice.  And then head over to Settings>General>Software Update. You'll see what updates are available for your specific device here.  Make sure your iDevice is plugged into a power source and connected to the internet via WiFi.  Now, either update wirelessly or connect to a computer and update with iTunes.
If you see an error or need more space when updating wirelessly
If you see an error message while trying to update your device wirelessly and you need more space for a wireless update, either update using iTunes or delete content manually from your device.
Whether using iTunes or update wirelessly, you need about the same amount of free space on your iDevice after you update. To free up space on your iDevice, check out our detailed article to getting a clutter free iPhone and iPad!
Sign In and Out of Apple ID
Try signing out of and then back into the iTunes and App stores. Tap Settings > iTunes & App Stores, then tap the Apple ID signed in. Sign out of the current Apple ID account and then sign back in.  Check if things are working again.
If this problem continues, some readers suggest trying a different Apple ID.
Other Options
Close all running apps on your device. Once you have closed the apps, switch on the Airplane mode and then Power off the device. Wait for a few and Power on the device. Go to Settings > Game Center and log out of Game Center. Next, restart your iDevice once again.  After this second restart, turn airplane mode OFF and turn WiFi ON. Now that you have the connection up and running, log back into Game Center from Settings > Game Center.
If that still hasn't fixed your Game Center problems, try these steps:
1. Restart iDevice
2. After restart, Turn WiFi OFF
3. Turn Bluetooth ON
4. Keep device in portrait mode and DO NOT touch the left or right edges of the screen
5. Open the stocks app and then quickly push the Home button
6. Hold down on the calendar icon until it wiggles, leave it wiggling for 10 – 15 seconds
7. Press the Home button again
8. Restart your iDevice a final time
Time to Restore
If nothing has come to your aide thus far, it's time to contemplate the dreaded restore option. Hopefully you have a backup available.  If not, back up NOW.
With these steps, you are first backing up your iDevice AND THEN erasing all contents and settings. BUT instead of restoring your backup right after, you should instead set-up your iDevice as NEW. Once set-up as new, sign into Game Center.
After signing into Game Center, verify that it is indeed working by testing it out on a few games. Once you're sure everything is back to order, restore your previous backup.
This approach sets up a fresh connection to your Game Center.  And when you restore your backup, Game Center remembers its previous connections via your Apple ID.
Obsessed with tech since the early arrival of A/UX on Apple, Sudz (SK) is responsible for the original editorial direction of AppleToolBox. He is based out of Los Angeles, CA.
Sudz specializes in covering all things macOS, having reviewed dozens of OS X and macOS developments over the years.
In a former life, Sudz worked helping Fortune 100 companies with their technology and business transformation aspirations.