Trying to find the Game Center App in your latest iOS version? But it's nowhere to be found? Well, that's by design (Apple's choice.) If you use any iOS or iPadOS version above 10, there is no Game Center app anymore, instead, it's a service found in your Settings app.
Many of our game-loving readers complain that Apple's Game Center app is no longer available on their iPads, iPhones, and iPods.  And some of us are really upset by this change.
We liked checking Leaderboards and seeing our friends' stats across all our games. The Game Center app provided great encouragement to revisit and replay games, especially when someone beat out our highest score(s.)
Where is my Game Center? Check out our Video (or continue reading)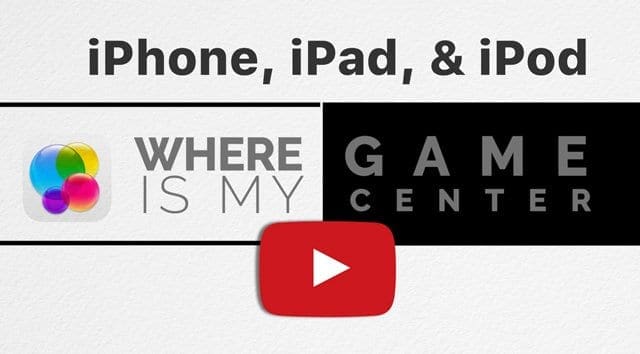 Related Articles
Yes, it's true.  Game Center is no longer a stand-alone app
But even though the app is gone, Game Center settings remain available in the Settings app in iOS and iPadOS (for iOS versions 10 and higher.). And Game Center is still part of Screen Time's Content & Privacy Restrictions (or in older iOS, Restrictions) and even includes an option for screen recording.
It's even a part of watchOS and tvOS!  So Game Center is alive and well–just no longer an app for your home screen.
Game Center is Now a Service
So what this means for you is that while the app is gone, its functionality is still there. Think of Game Center as a service rather than an app.
So for all gamers out there, your Game Center Service continues to track your best score(s) on a leaderboard, compare your achievements, invite your friends to play, or even start a multiplayer game through auto-matching.  
And you still receive notifications from Game Center, provided Notifications for Games is set to ON (Settings>Notifications>Games.)
Now everything that the Game Center app did is available directly in your game's individual app. Check leaderboards, your achievements, view challenges, send challenges, and see your turns–all inside the game app itself. 
If you want to manage your Game Center account, you do that in Settings.
Changing Game Center accounts
If you would like to change Game Center accounts, tap your Apple ID in Settings > Game Center > Apple ID and sign out.
Then sign back in with another Apple ID.
For an easy way to manage multiple player accounts in Game Center, check out this article on how to use iOS 11's feature to save IDs and passwords in Settings > Accounts & Passwords.
How do I get my game center app back?
You can't, unless you want to downgrade your device to iOS 9–and that's a lot of trouble!
Plus you miss out on all the great iOS features in the later iOS versions.
Use Game Center with iCloud to save scores and gameplay across devices!
To make sure your gameplay is consistent across all your devices, toggle on Game Center in your iCloud's settings. Game Center should already be enabled by default but it never hurts to check!
What About Friends? How Do I Add or Delete Game Center Friends?
Use Game Center to play with friends in iOS 13+ and iPadOS
If you update to at least iOS 13 or iPadOS, you can once again send friend requests, manage your public profile, and even keep track of your high scores across all your same signed-in Apple ID devices using Game Center!
To create a Game Center profile
Go to Settings > Game Center
If needed, toggle it on and sign in
To add a name for your friends to see, tap the Nickname

Enter whatever name you want–if you don't enter a name Apple choose one for you (we don't recommend that)

To add a picture or even a Memoji to your nickname, tap Edit in the profile icon at the top of the page and select your image, choose an Animoji or Memoji, or create a new one!
Game Center Friend Management (iOS 11.3+)
With iOS 11.3+, Apple finally introduces a way to delete individual Game Center friends–something we've waited for since Game Center became a service instead of an app!
Starting in iOS 10 through iOS 11.2.6, your choices for friend management in Settings > Game Center were limited to Remove All Game Center Friends or nothing!
But with iOS 11.3+, there's a new Friends option from the Game Center Settings Menu that allows you to access your friends individually. Finally!
Add or remove friends in Game Center
Go to Settings > Game Center
Tap Add Friends
Enter the phone number of the person that you want to invite to be friends in Game Center or tap the plus sign to invite your contacts

To accept a friend request, the recipient must click the link in Messages and use a device with iOS 13 or iPadOS 13 or above
Friend requests on older operating systems, computers, or Android devices do not work

Once that person accepts the request through the Messages app, find them on your list of friends!
Toggle on Nearby Players, if you want to connect to others to play multiplayer games
To remove a friend, tap Friends to open your list or use spotlight to search for it
Swipe the friend's name and choose Remove to stop being friends with someone in Game Center

Think someone is cheating or inappropriate when using Game Center?
Go to Settings > Game Center
Tap Friends to open your list
Swipe the friend's name or the recent player's name and tap Report and follow the onscreen instructions
What about iOS 10-11.2?
If you want to manage your friends, you do that in the game app or add new friends using Facebook, if the game app is linked to your FB account. Unfortunately, though you still have your friends list in Game Center Settings, you can't delete friends individually when using iOS 10-11.2.6. You either delete them all or none at all.
Consequently, Game Center for iOS 10-11.2 does not allow you to add friends. All those things are now done through the individual game app or through games that link and sync to your social media accounts–like FaceBook etc.
What Happens to My Game Now That Game Center App is History?
If your game is saved to your Apple ID, try logging out and then logging back into and then connect to game center from within the game itself. Performing those steps should restore your game progress and info.
And even though the Game Center app is gone, your game data is also likely stored safely on the individual game app's or social media's (like FaceBook's) servers. These servers should retain all your Game Center info.
If you updated to iOS 10 and don't see your game data when opening a game, open Settings > Game Center and sign back into your Game Center account to restore your game's previous progress and any other information.
If your game is not yet connected to Facebook, connect it now
Open your game and tap a social button or icon
Tap the Facebook Login button and enter your FB's email address and password
Tap the "Yes" button to confirm that you want to connect to Facebook
Once your game connects to Facebook, add (or remove ) Facebook friends and ask them to join a game!
Unlink Your Game from Game Center
If you'd rather not use Game Center now that it's not a fully supported App, there is an easy way to unlink your game from Game Center.
Unlink All Games
Open Settings > Game Center
Toggle Game Center Off to Sign Out 
Want to Remove Game Data from Game Center?
If you backup Game Center AND the specific game app's data via iCloud, you can manage the storage on your iDevice or Mac.
For Macs
Go to Apple Menu >System Preferences > iCloud
Select Manage Storage
Look for the game in your list of iCloud App Data and select it
Choose Delete Documents and Data–this deletes that games data from all Apple ID connected devices!

A confirmation pops-up, select Delete to go ahead or Don't Delete to retain your game data
For iDevices
Go to Settings > Apple ID Profile > iCloud
Tap Manage Storage
Look for the game in the list of apps that iCloud backs up data for and tap it
Select Delete Data–remember this action deletes all data for this game from all Apple ID connected devices

A message pops-up asking you to confirm the deletion
Select Delete to remove this data or cancel to keep the game data
Disable the Game Center Welcome Banner 
If you are sick and tired of seeing that welcome banner each and every time you open a game that supports Game Center, there's good news!
Removing that banner is as easy as changing just one setting. Go to Settings > Notifications > Games and turn off notifications.
Gaming Via Messages
Adding friends and inviting them to games is now handled by the individual game apps using iOS 10's expanded Messages app.
So starting in iOS 10, within your game app you send a message to anyone in your Contacts and are immediately able to play a game with them.  These messages are sent to your contacts as Game Center notifications.
You no longer add friends to Game Center. Instead, you invite people to play via iMessage for supported games.
Game Center support is implemented by each app developer. So it's no longer Apple's global responsibility but rather a game-by-game feature. Beloved Game Center features like leaderboards and achievements now show up individually in your game apps.
Invitations are sent to players from your contacts, to recent players seen online, and even nearby players on a local network playing the same game.
Players with legacy Game Center accounts also receive notifications from iMessages invites. Or send a rich attachment link to the game through the app store's share button.
The invitation is sent as an attachment in iMessage to another iPhone or iDevice user.
One caveat is that everyone must have an Apple ID and an iCloud account to work.
Playing inside of Messages
With iOS 10+, we get to play games inside of Messages by downloading within iMessage itself.  How cool is that?
Browse iMessage-compatible games
Just visit Apple's iMessage App Store within iMessage
Tap the App Store icon within iMessage–it looks like the letter A
Select the menu button in the bottom left corner of the screen–looks like 4 circles
Tap the Big Plus Sign (+) named "Store"
Search for Turn-Based Games you like and download
Once downloaded, send challenges to friends within iMessage to start a game

If friends don't have the game installed, they receive a message to install

Let the game fun begin!  Each person takes a turn playing–one by one
While playing an iMessage game, you can continue chatting and messaging with others as normal. And having multiple active games in a single conversation or in multiple conversations is also possible.
So play a bunch of different games with as many friends and family members as you want–all at the same time!
iOS Gaming is Multi-Player Magic!
iOS 10+ is optimized for amazing multiplayer gaming experiences.  A single game session now holds up to 100 players, along with smaller sessions of one, two, four, twelve, and so forth up to the 100 player maximum.   You're also able to set-up multiple players into teams!
Because Game Center is now specific to individual game apps and iMessage-based,  you invite and play with anyone that you message for a true multiplayer gaming experience.  
It's also easy to send messages to multiple players or between players. These messages appear as Game Center notifications. 
And players can send messages back and forth. Any player can send a message at any time; there are no restrictions.
All This Data!
Gaming on your iPhone or iPad is iCloud-based, so game data is shared and saved on each player's iCloud account.  This is what allows you to play with anyone with an iCloud account.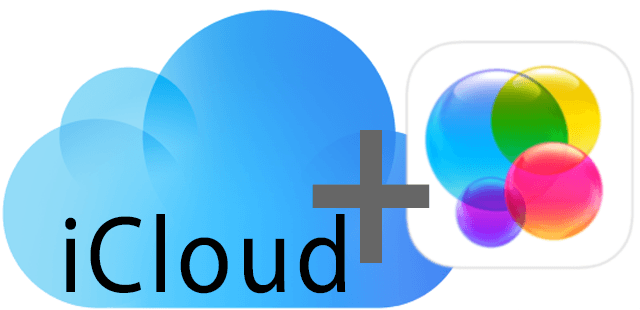 But all your game data comes at a price.  Your game data is now stored in your iCloud account, and it does count against your iCloud limit.
So if you are a heavy gamer, you might need to upgrade your iCloud account to one of the larger plans.  Remember that each iCloud account comes with 5GB of storage at no cost.  However, your iCloud account is for everything–not just games.
Troubleshooting Game Center
If you experience challenges in playing games with your friends, getting an invite, or sending Game Center messages back and forth,  here are a few tips that might just turn things around.
Tap Settings > Game Center > Your Apple ID

Tap on your Apple ID
Select Sign Out
Then Sign back in
These three steps above should help in solving many game center issues.

Tap Settings>Game Center

Ensure Game Invites>Nearby Players is ON

Restart your iDevice by powering off and then back on
Force restart your iDevice (iPhone or iPad)

On an iPhone 6S or below plus all iPads with home buttons & iPod Touches 6th gen and below, press Home and Power at the same time until you see the Apple logo
For iPhone 7 or iPhone 7 Plus and iPod touch 7th generation: Press and hold both the Side and Volume Down buttons for at least 10 seconds, until you see the Apple logo
On an iPhone 8 and above: Press and quickly release the Volume Up button. Then press and quickly release the Volume Down button. Finally, press and hold the Side button until you see the Apple logo

Tap Settings > General > Date & Time and turn on Set Automatically
Wrap Up
Playing games on your iOS iDevice is fun!  And now we enjoy playing on our Apple watches too.   Even though the Game Center app is gone, the support and many of the features are not.
So go ahead and challenge your friends, take a peek at leaderboards, and invite your friends, contacts, and even those nearby to play–all now directly through each game's app rather than Game Center app.
To browse games, visit the App Store. Look for games that list "offers iMessage App" for the best iOS and iPadOS iMessage gaming experience.
So go ahead and send and receive Game Center invitations in Messages and tap on the link to take you directly to the game. And remember, if you don't have that particular game installed, the link opens the game's page in the App Store.
For most of her professional life, Amanda Elizabeth (Liz for short) trained all sorts of folks on how to use media as a tool to tell their own unique stories. She knows a thing or two about teaching others and creating how-to guides!
Her clients include Edutopia, Scribe Video Center, Third Path Institute, Bracket, The Philadelphia Museum of Art, and the Big Picture Alliance.
Elizabeth received her Master of Fine Arts degree in media making from Temple University, where she also taught undergrads as an adjunct faculty member in their department of Film and Media Arts.