Many iPhone users complained their devices sometimes vibrate, beep, or ding for no reason at all. It seems that putting your iPhone on Do not disturb mode is the only thing that quickly solves the problem. But that's not a practical solution. Let's explore how you can permanently fix this problem.
Why Does My iPhone Keep Vibrating or Dinging for No Reason?
Check Your Sound Settings
If some of your sound settings are set to "Vibrate", that could explain why your iPhone randomly vibrates. Go to Settings, select Sounds, and go to Sounds and Vibration Patterns.
Check which options are set to Vibrate, edit them, restart your iOS device, and check if the issue persists. If it does, go to Settings, tap Accessibility, go to Touch, and select Vibration. Temporarily disable this option and check if you notice any improvements.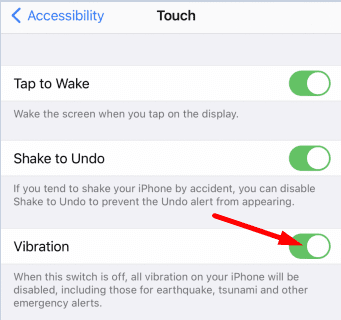 Log Out of Mail
If Gmail is your primary mail app, log out of the built-in Mail app. Go to Settings, select Accounts & Passwords, select the account linked to the Mail app and disable Mail.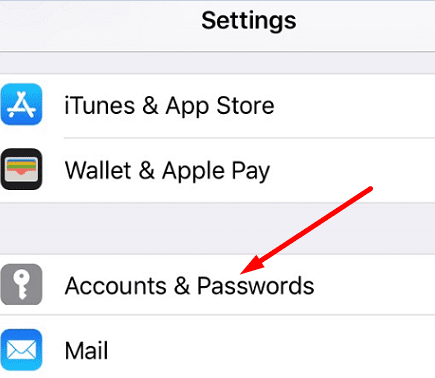 Update Your Device and Apps
Check for updates and install the latest app and iOS updates on your device. Go to Settings, tap General, and select Software Update to install the latest iOS version on your terminal. To update your apps, open the App Store, and tap your profile picture to list all the available updates. Tap the Update button to install them.
Speaking of apps, uninstall all the apps that you no longer need or use, and restart your iPhone.
Restore Your iPhone
If the issue persists, try restoring your iPhone to factory settings. But first, don't forget to back up your data.
Launch iTunes on your MacBook, and connect your iPhone to your computer. Select your iOS device and click on the Restore iPhone button. Your computer will automatically erase all the data from your iOS device, and reinstall the latest iOS version. Alternatively, you can also use Finder to sync and restore your iPhone.
If the vibration problem persists, reach out to Apple Support for further help.
Conclusion
If your iPhone randomly vibrates or beeps for no reason at all, install the latest iOS and app updates and check the results. Then, check your Sound settings, and edit the options set to "Vibrate". If the issue persists, disable the Vibration option in Accessibility settings. As a last resort, restore your iPhone. Hit the comments below and let us know which of these methods worked for you.