FaceTime, Skype, Siri, Photo Booth, and phone calls. We're always talking to our computers, so what can you do if your MacBook microphone stopped working?
Your MacBook has a built-in microphone. That's how you're able to do all those great things like chat over FaceTime, take phone calls, record videos, or ask Siri questions on a Mac.
So what do you do if your MacBook microphone stopped working?
It's an unfortunate situation, but we're here to help. Below you'll find our top tips for fixing your MacBook microphone listed from simplest to most time-consuming.
Related Posts:
Clean your Mac's internal microphones
The location of your Mac's microphone(s) is not very obvious and often very hard to find, especially when you don't know where to look! The internal built-in mics on computers are almost invisible–they are so small!
Locate your Mac's microphones by reviewing the technical specifications and diagrams for your exact MacBook, iMac, or Mac desktop model. Microphones on Macs are usually tiny pin-holes on the sides of your MacBook, inside the speaker grill near the keyboard, or the tiny hole next to your iMac's FaceTime or iSight camera.
Once located, use a microfiber or lint-free cloth and clean the microphone to remove any debris that could be blocking it. You can also gently use compressed air to remove any lint or dust that might be interfering with the microphone's ability to pick up sound.
Some readers recommend using a very soft toothbrush to brush away any lint, dirt, or dust.
Configure the Microphone
We're going to start by going into your settings to ensure your MacBook microphone is recognized and selected. 
On your Mac, open the System Preferences app and click on the Sound icon. Select Input from the tabs at the top of the window. You should see 'Internal Microphone' listed in the table—this is your MacBook's built-in microphone.
Select the 'Internal Microphone' and start saying something out loud to make a sound. Below the Input selection box you should see some grey bars lighting up to show the input level. Drag the Input volume slider above that so that the microphone volume is loud enough.
If you can't see 'Internal Microphone' in the list then your Mac isn't recognizing its own microphone. Some of the steps below might help with that. If the 'Internal Microphone' is present and the Input Level indicators are working then the app you're trying to use the microphone with is the problem.
Turn On Dictation
Turning on Dictation not only allows you to dictate to your MacBook and have it type for you, but it'll also download relevant drivers which may resolve any microphone issues.
Open System Preferences and go to the Keyboard window. Click on the Dictation tab to the right and select the On button. Your Mac will search for relevant language packs and drivers to download automatically.
Once the downloads are complete—shown by a swirling box beneath the Dictation option—try using your microphone again to see if the issue has been fixed.
Reset Your PRAM
The PRAM, or Parameter RAM, stores lots of small settings for your MacBook. These include settings for brightness, volume, startup-disk, and some microphone configurations. 
When you reset the PRAM on your MacBook all of these settings will return to their default, potentially resolving your MacBook microphone issues. You'll also need to go into System Preferences to put other settings back how you like them.
How to perform a PRAM reset:
Click the Apple icon in the top left and select Shut Down
Wait for the MacBook to complete turn off
Press the power button and hold cmd+alt+P+R
Keep the buttons held for 20 seconds or until you hear a chime
Release the buttons and wait for your MacBook to start up as normal
Test a New Account
It could be that your MacBook microphone stopped working due to a glitch in your user account. It's easy to test this theory by creating a new account and seeing if the microphone works in that.
To do so, open the System Preferences app and click Users & Groups. Click the padlock and enter your Administrator password to allow changes. Then click the plus icon at the bottom left and enter details for a new user account.
With the new account created, log out of your current one using the Apple icon at the top left of your Mac. It's important that you log out, instead of switching users for this to work. Once you have done so, sign in to the new account and open to test the microphone again.
If the microphone works in your new account you can either transfer all your data across to a new account and delete the old one, or restore your macbook to factory settings and recover your data through a backup.
Mic issues on macOS Mojave or macOS Catalina
There is a unique issue that we have seen in macOS Mojave and Catalina betas. The microphone on MacBook works well for the most part except in certain apps. We have seen this issue reported by users who use the microphone with Game apps.
Try this simple terminal command if you run into microphone issues on macOS Mojave or Catalina.
Open Terminal app from Utilities folder
Type in rm -rf ~/Library/Application\ Support/com.apple.TCC
Press enter
Enter credentials when prompted
Restart Mac
In case the terminal command above didn't work for you, try it again by adding a 'Sudo' in front on the command. Apps that were not able to use the mic may require permissions again but it works following that. Essentially, he command resets the permissions and makes the apps request for mic permissions again.
Reinstall the App or Get Support
If the MacBook microphone has stopped working for only one app, it's likely down to a fault with the app itself. You should delete the app and reinstall it again, and if that fails contact the developer for their support.
You can delete an app by opening the Applications folder in Finder and dragging the relevant app icon to the Trash. Make sure you empty the Trash and restart your MacBook before trying to install the app again, ensuring that all its data has been erased.
Contact Apple Support
If none of the above steps have helped, there's a chance your MacBook microphone has been physically damaged somehow. You should contact Apple support for more detailed troubleshooting advice or to book an appointment with an Apple Authorized Service Provider.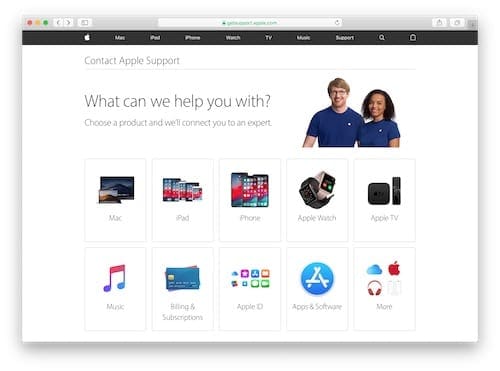 Let us know in the comments which tips worked for you!