Many of our readers report that they're unable to send emails on their iPhones. And they receive this error message,  "a copy has been placed in your Outbox. The recipient [email address] was rejected by the server because it does not allow relaying."  
And this relaying email error appears to happen regardless of the recipient.
We don't know precisely why this starts to become a problem.  In most cases, your account details (username and password) has not changed and remains set up the same as ever.
Quick Tips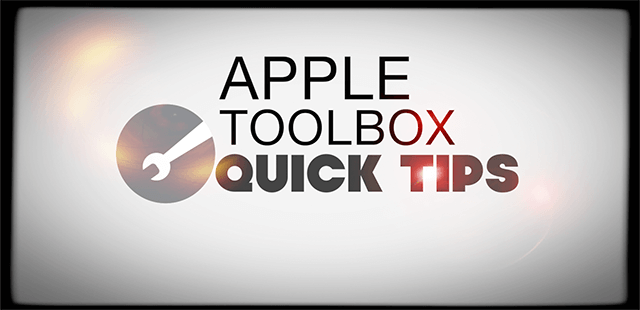 Go to Settings> Passwords & Accounts> Your Email Account> Account> Outgoing Mail Server. Tap the server name next to SMTP and check that the primary server lists your correct username and password. Make sure you type the password even if it says that the password is optional
Check the recommended settings for your email account using Apple's Mail Settings Lookup Tool. Verify that these settings match those on your iDevice. If not, update your iDevice manually
Related Posts
Why is your email is rejected by the server
Usually, you see this message when there is a conflict or inadequate information for the email account.
The problem is almost always due to issues with your outgoing mail server settings.
Your iOS device cannot send any email without you entering (or confirming) your correct email username and/or password for your outgoing mail.
How-To Fix Server Does Not Allow Relaying Email Error
If this is an AOL issue
Go Settings > Accounts & Passwords (for older iOS: Mail)> and select your AOL.com account > Account > SMTP from the Account Info Page > SMTP from the SMPT Page
Make sure that the Server is ON
And make sure that the Host Name is smtp.aol.com.
Further, make sure your username and password are correct and added to the Outgoing Mail server
Make sure that Authentication is set to Password and make sure that Server Port is 587

If nothing works, delete your AOL account from your iPhone, then add it back
Remove your AOL account having the error message, turn off WiFi, re-add the account and test with and without WiFi
If this is not an AOL email
First try to remove the account having the error message, turn off WiFi, re-add the account and test with and without WiFi
Go Settings > Passwords & Accounts (Mail for older iOS)> Your Email Account > Account> SMPT> turn off the primary server, turn on other (e.g. AT&T) SMTP server
Or Try Settings > Passwords & Accounts > Your Email Account > Account > Outgoing mail Server SMTP > Primary Server 
Turn the Server ON
Fill in both User Name and Password under Outgoing Mail Server
For most iFolks, simply turning off the primary server is the most common fix that works!
Need Another Option?
Delete the account and add it back in again. Many readers report this works when the other methods fail.
Go to Settings > Passwords & Accounts > Your Email Account > Delete Account.
Once you confirm the deletion, restart the device and then return to Settings > Passwords & Accounts> Add Account.
Adding Account Manually Using Other Option?
If you decide to enter your email account manually, check that you entered your username and password for both the outgoing mail server settings and the incoming server settings.
You need to enter your username and password twice when manually configuring your email account–once for the incoming and again for the outgoing.

Considerations
You must enter your user id and password for the outgoing mail server as well as for the incoming mail server.
That means you set up most email accounts by entering your user id and password twice, once for incoming, and again for the outgoing (SMTP) server.
Microsoft Exchange and iCloud are exceptions, but most other ISPs and email providers require this.
If you are still experiencing problems, check with your email service provider or with Apple Support.
Obsessed with tech since the early arrival of A/UX on Apple, Sudz (SK) is responsible for the original editorial direction of AppleToolBox. He is based out of Los Angeles, CA.
Sudz specializes in covering all things macOS, having reviewed dozens of OS X and macOS developments over the years.
In a former life, Sudz worked helping Fortune 100 companies with their technology and business transformation aspirations.