You can "Hey Siri" pretty much anything on your iPhone, iPad or iPod touch these days. That makes for a quick and easy way to access important Apple services and iOS features. That is, of course, if Siri is cooperating with your requests.
Related:
Over the past few weeks, we've seen reports that the digital assistant may be running into problems parsing or carrying out certain voice commands. While the issue may be the result of a software bug, there are a few things you can try to fix the issue yourself until Apple debuts a fix. Here are some quick fix tips.
Siri Keeps saying Having trouble with Connection
In most cases, if Siri is complaining about having trouble connecting, it's likely because of a connectivity issue.
To be clear, some users with a stable internet connection have run into the Siri problem, so there's likely a bug affecting the digital assistant. But just to ensure that your connection isn't the culprit, we recommend running through these steps.
One quick way to "clear out" your network connections is to simply bring up the Control Center and turn Airplane Mode on. This will disable all of the antennas on your device. Turn Airplane Mode off and try again.
You may also want to make sure that the Wi-Fi network you're using doesn't have any problems. See if other devices are running into trouble. Reset your router or contact your ISP if necessary.
If Siri is running into problems on-the-go, you may want to check your cellular connection. You can reset that connection by heading to Settings —> Cellular and switching Cellular Data off and on again.
Try these fixes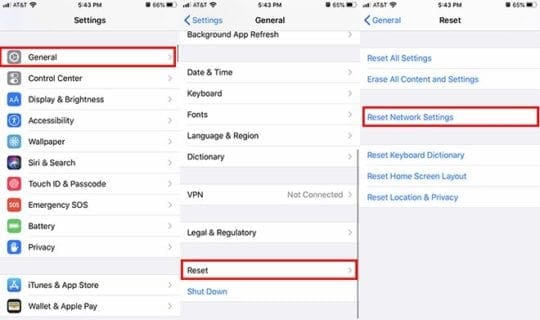 First off, try restarting your iPhone. That's a fairly easy and quick fix that can resolve a variety of minor bugs.
Beyond that, you'll want to go ahead and cycle Siri on and off, as well as reset your network connections.
Try toggling Siri Settings
From what we've seen, this may resolve your issue. Here's how.
Open the Settings app on your iPhone.
Scroll down until you see Siri & Search. Tap on it.
Disable all of the toggles that you see on this page, including Listen for "Hey Siri," Press Home for Siri and Allow Siri When Locked. You'll see a new popup that says "Turn Off Siri."
Note that the above steps will erase your Hey Siri preferences, so you'll have to go ahead and set them up again.
From here, we'd recommend trying to set Siri back up and seeing if that resolved the issue. If not, continue with the steps below.
Go back to the Settings app.
Tap on General.
Scroll down and tap on Reset.
Finally, tap on Reset All Content and Settings.
Like turning off Siri, this button will delete all of your current connectivity preferences — including Wi-Fi networks and Bluetooth connections. Just something to keep in mind.
Other tips for dealing with Siri connectivity issues
There are a few other things that you may want to keep in mind when it comes to connectivity problems with Siri.
Check the status of Apple services. If you're running into specific problems with getting Siri to work with Apple services, one of the first things to figure out is whether it's actually a Siri problem. Occasionally, services like Apple Music or Maps can crash, leading to outages. You can check the status of Apple services at this Apple web page.
There may be a problem with Apple Music. Some users have reported that Siri stopped supporting Apple Music requests back in iOS 13.3.1. Create a feedback ticket with Apple and let them know.
Downgrade from any betas. Beta software is notoriously buggy. If you're running into any problems with Siri connectivity on a public or developer beta, we recommend downgrading to a stable version of iOS and trying again.
Update your iPhone. A software update usually contains bug fixes that mitigate issues like these. We recommend updating to the latest available version of iOS in Settings —> General —> Software Update. As mentioned earlier, this particular issue may be a bug in the latest versions of iOS. If nothing else works, we recommend waiting for Apple to issue a fix in an upcoming update.
Please let us know if you have any questions. We hope that you were able to fix this issue once and for all.
Mike is a freelance journalist from San Diego, California.
While he primarily covers Apple and consumer technology, he has past experience writing about public safety, local government, and education for a variety of publications.
He's worn quite a few hats in the journalism field, including writer, editor, and news designer.