You've got a brand new iPad and you're excited to use it, but where is the manual? We get this question from our readers all the time! If you've never used an Apple product before, knowing how what you can do sometimes will take a long time. Even if you already have an iPhone, Mac, or Apple Watch, iPads are slightly different and will therefore need a bit of a learning curve.
Related Reading:
The good news is that you can find more of a complete iPad user manual, and we'll show you how to do that in this complete guide.
Where Can I Find the Manual for My iPad?
There are two different places you can find the iPad manual or User Guide: On Apple's website or in the iBooks store. We talk you through both of those options below.
How to Read the iPad User Guide on Apple's Website
Whatever device you're using, you can read the user guide for your iPad through Apple's website. If you're feeling brave enough, you could even do it on your iPad.
Follow this link to go to the Apple website's iPad user guide.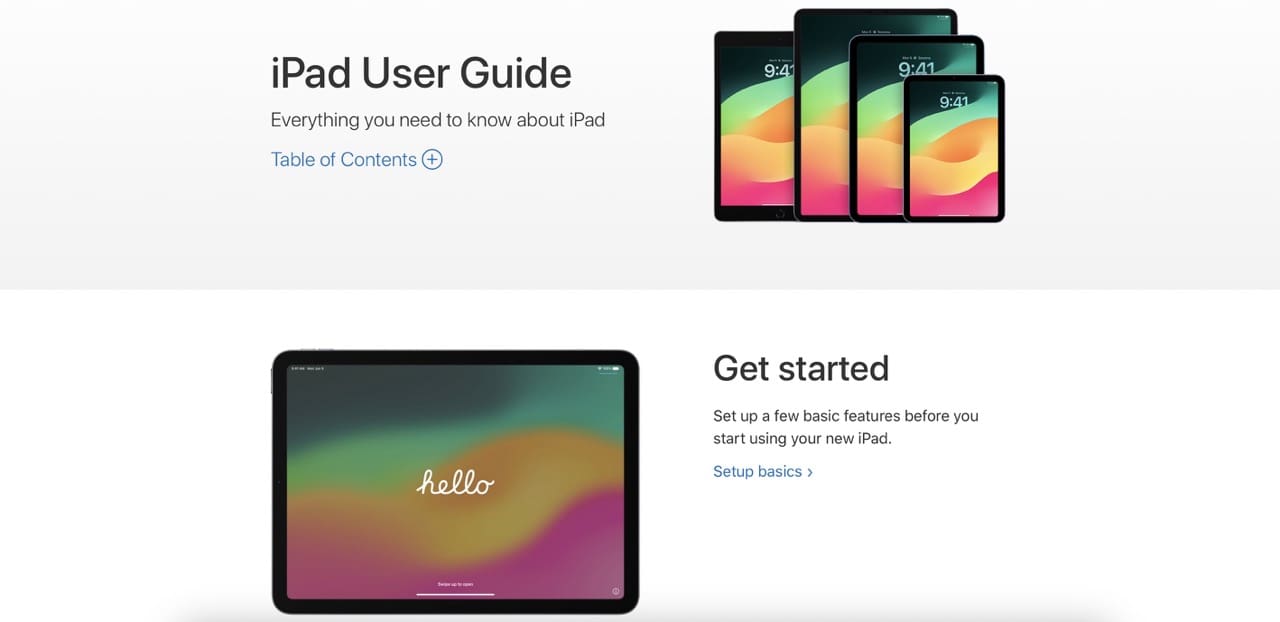 On the Apple website, you can expand the Table of Contents section to read more about several topics. For example, you can learn what's new in the latest version of iPadOS and how to use your iPad with other Apple devices.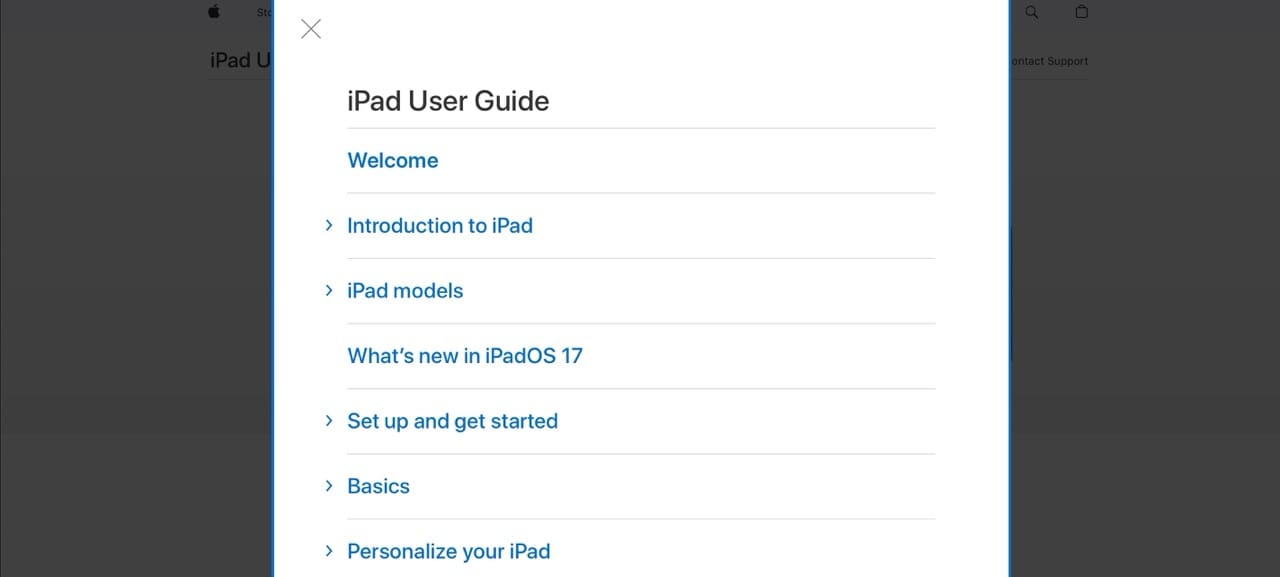 When you expand each section, you'll find links to numerous other pages as well.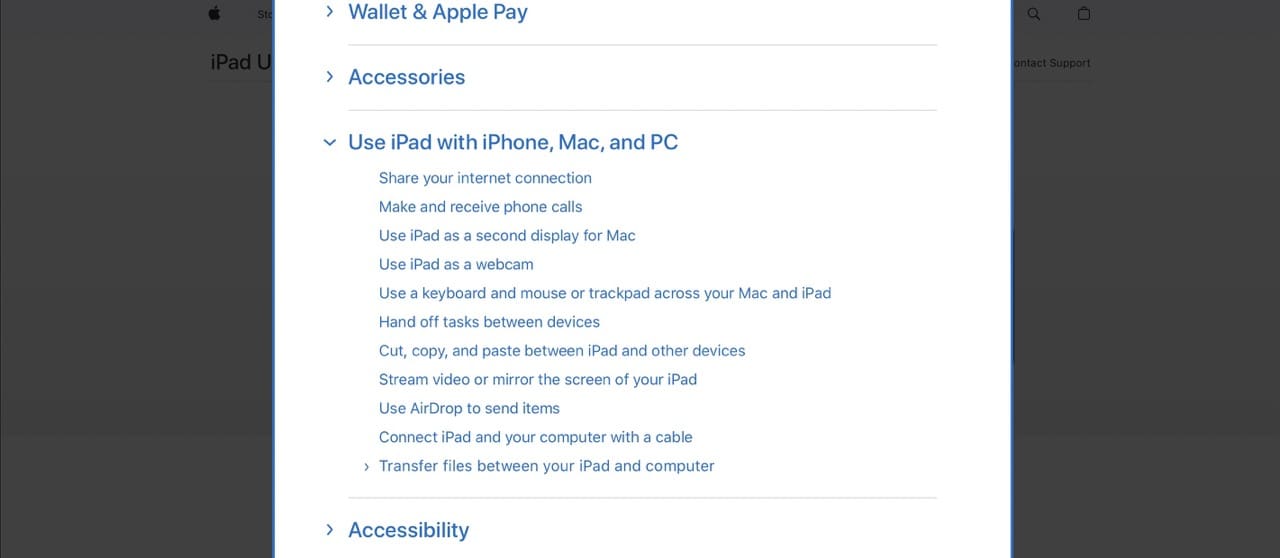 How to Download the iPad User Guide in the Books App
You may not know this yet, but you can read books on your iPad. All kinds of books: including your iPad User Guide. If you plan to read it from cover to cover, the iBooks app on your iPad is probably the best way to do it.
After you download the iPad User Guide, you can even read it without the internet!
When researching for this guide, we couldn't find a user guide in the Books app to iPadOS 17. So, users with the latest iPadOS software should consider using the Apple website instead.
Follow the steps below to download the iPad User Guide in Apple Books:
If you haven't done so already, finish your iPad setup. This starts with the "Hello" page and ends when you reach the Home screen on your iPad.
Open the Books app.
Go to the search bar and type "iPad User Guide".
You should see a selection of iPad user guides for different versions of iOS or iPadOS. Select whichever one is the newest (usually with the highest number).
Tap the Get button. You need to sign in using your Apple ID account or create an Apple ID if you don't have one, and you may also need to verify via Face ID or Touch ID if you are logged in.
After the iPad user guide finishes downloading, you can find it in your Library from the side of the Books screen. Tap All, select the guide, and the book will appear.
How to Find the Manual for Older iPads
Apple's iPad user guide is based on the software you're using, not the iPad you have. This software is called iOS or iPadOS and Apple releases a major update for it each year. Normally people use the latest software version, but older iPads are sometimes limited by their hardware.
You can check what software is on your iPad in the Settings app.
Find out what version of iOS or iPadOS is on your iPad:
From the Home screen, tap the gray Settings app to open it.

The Settings app looks like a gray cog.

Tap General, then select About.
Your software is listed next to Software Version.

Find the iPad User Guide to match your software version.
Find Older iPad Manuals on the Apple Website
On Apple's website, you can view user guides for older software version from their product manuals page. Follow this link and use the search bar to find an iPad User Guide for your version of software.
Find Older iPad Manuals in Apple Books
From the Apple Books search results, you can see several user guides for different versions of iPad software. If you don't see your version, tap See All or do a more specific search.
Watch iPad Video Guides on YouTube
If you prefer to watch videos, Apple's got you covered! There is a dedicated Apple Support YouTube channel with loads of video guides about using all your Apple devices, including your iPad.
Each video is short, clear, and fun. You can subscribe to the channel to learn loads of new stuff about your devices. Or search through their existing videos.
Check out this playlist to watch all the iPad video guides they have!
Looking for Information About Minor Releases?
While Apple posts user guides for its devices and its major operating system releases (iOS, iPadOS, macOS, watchOS, tvOS), it generally does not publish user guides for the minor releases.
For example, there is a user guide for the major release of macOS Catalina (10.15) but not a user guide for macOS Catalina minor releases, such as macOS 10.15.3.
To find information about minor releases, check out the Apple Developer Documentation site and scroll down to the section Release Notes. Then choose the operating system's release notes you wish to review.
Use These Tips to Find Your iPad User Guide
Although you don't get an extensive iPad user manual with your new device, don't worry — there is plenty of helpful information on the Apple website. You can use the online user guide to learn about numerous aspects, such as updating your device and where important buttons are. Note that when using the Books app, the latest Apple manual posted there is iPadOS 16.
Of course, you can also check through our catalog of iPad-related content if you need to troubleshoot different issues. If there's anything in particular you're struggling with on your device, you can always let us know in the comments section.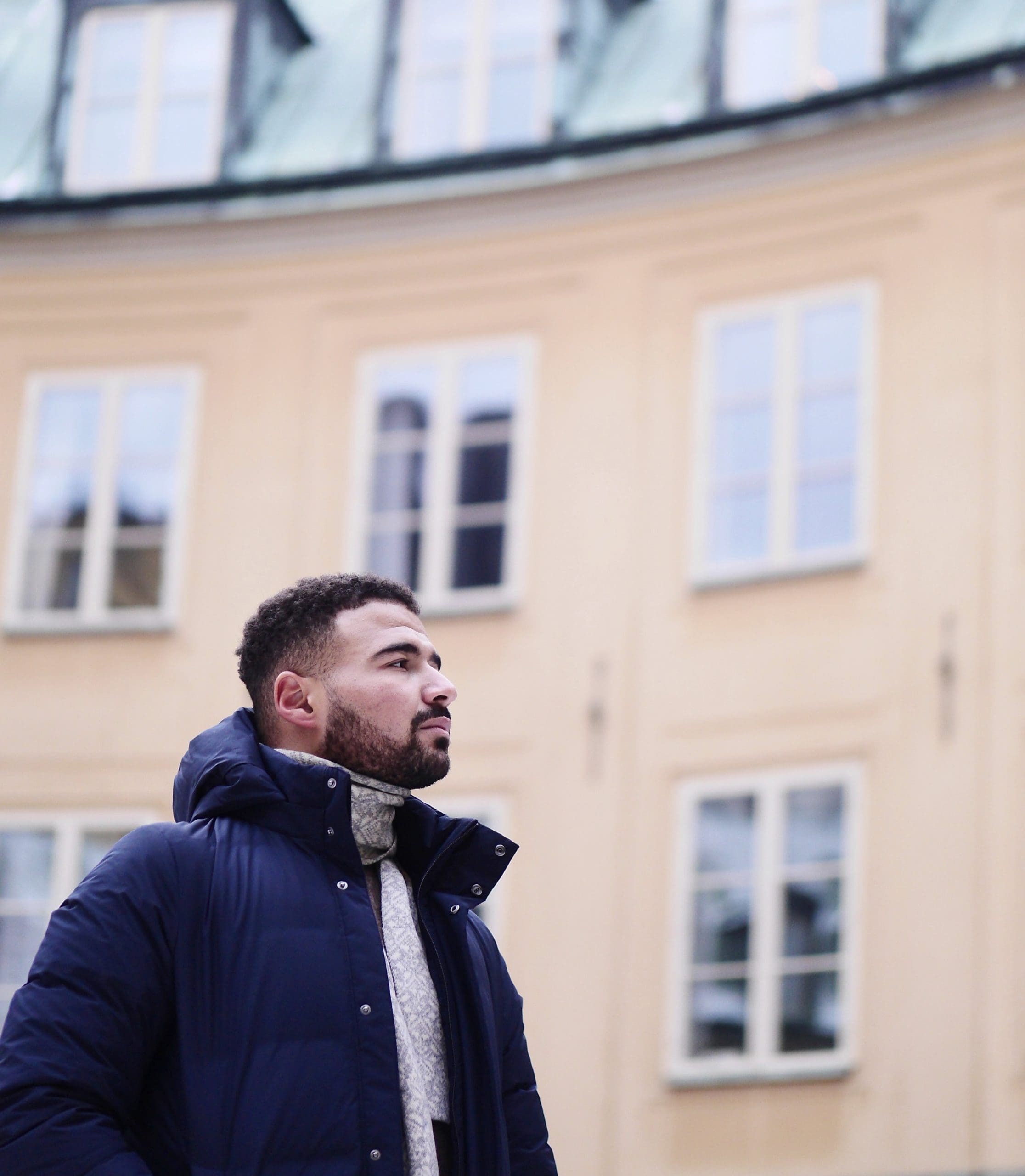 Danny has been a professional writer since graduating from university in 2016, but he's been writing online for over a decade. He has been intrigued by Apple products ever since getting an iPod Shuffle in 2008 and particularly enjoys writing about iPhones and iPads. Danny prides himself on making complex topics easy to understand. In his spare time, he's a keen photographer.