It's super frustrating when AirPlay isn't working, and you can't stream from your iDevice to an AirPlay device, including Apple TV. Unfortunately, AirPlay is a finicky little feature and problems connecting occur more often than anyone admits.  Our staff at AppleToolBox encounters issues with AirPlay on a regular basis, so this isn't uncharted ground.
So we put together some of our "greatest AirPlay hits" for troubleshooting the times when AirPlay decides to be a bit more coy than usual.
Quick Tips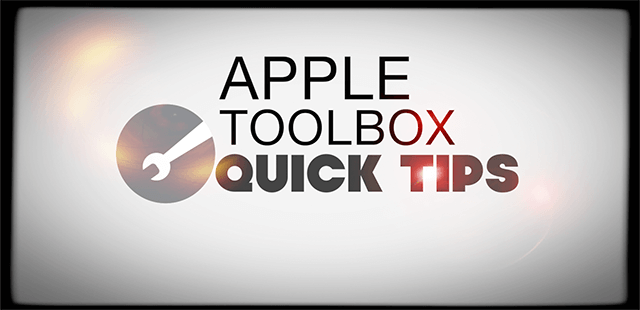 Plug all devices into a wall outlet instead of using battery power
Restart all devices and try to AirPlay again
Turn off Bluetooth or if already off, try turning it on
Turn off Cellular Data
Disconnect from any other Bluetooth devices (like speakers)
Connect to the same WiFi network
Reset your network settings on your iDevice in Settings > General > Reset > Reset Network Settings
Update iOS, Apple TV, and HomePod software
Move your HomePod or Apple TV away from other electronics if experiencing stuttering or stoppages
Renew your devices DHCP license
If connecting from a public WiFi (like hotel or airport), Airplay usually doesn't work due to public WiFi security features
Related Posts
What is AirPlay?
AirPlay lets you stream all types of content including videos, music, photos, and more from an iPhone, iPad, iPod Touch, or Mac directly to an AppleTV, HomePod, or other kinds of AirPlay devices. With AirPlay, you stream all that wirelessly using WiFi and Bluetooth.
You can even browse the Internet, showcase your latest vacation photos, watch videos on Facebook and other social media sites using AirPlay, looking at it all on your AppleTV instead of on your iPhone.
AirPlay also allows you to stream from an AppleTV to certain speakers and other AirPlay-enabled devices.
How is AirPlay Useful?
AirPlay is all on the big screen or big speakers.  It's about experiencing a more immersive media experience than our iPhones or iDevices offer.
Most notably, AirPlay shares your entertainment with friends, family, and even co-workers!
With Airplay, we harness the power of our small devices and create a big device experience for everyone–from playing music with an AirPlay-enabled speaker to looking at family photos or airplay-ing our favorite movie on the big TV screen for everyone to enjoy.
Yes, AirPlay has a place for us all.
AirPlay Devices you can stream from
iPhone, iPad, or iPod touch
Mac
iTunes on Mac or PC
Apple TV 4K or Apple TV (4th generation)
AirPlay Devices you can stream to
HomePod
Apple TV 4K, Apple TV (4th generation), and Apple TV (2nd or 3rd generation)
Speakers connected to the Audio Out port on AirPort Express
Speakers with "Works with Apple AirPlay" on the speaker packaging
Using AirPlay 2?
AirPlay 2 requires iOS 11.4 or later versions and Apple TV 4th generation and above running tvOS 11.4 and later. For Macs, iTunes must run version 12.8 or higher.
AirPlay versus AirPlay Mirroring–What Gives?
Okay, it's admittedly confusing.  Here's the breakdown.
AirPlay. Lets you stream music, videos, and photos from your iTunes library or iDevice to AirPlay-compatible and WiFi connected computers, speakers, and other audio devices
AirPlay Mirroring. Lets you display whatever is on your Mac's or iDevice's screen to AppleTV connected televisions or even projectors
See video but don't hear anything?
Check that the volume is up on your iDevice and the AirPlay device
Find out if a mute switch or function is accidentally on.  For iDevices, look at the side switch.  If you see a thin orange line, it's set on silent.  Toggle in the other direction to unmute.
Trying to Connect From a Hotel or Business?
If you're connecting using a hotel's or business' guest network, more than likely you cannot AirPlay for security reasons.
Most guest networks in hotels or similar do not allow devices connected to their network to see or communicate with any other device on that network. Consequently, AirPlay won't work.
If you need an alternative, consider peer-to-peer AirPlay.
Trying to AirPlay from a Mac?
Streaming video to your AppleTV is available for Mac users working in macOS or OS X El Capitan using Safari or QuickTime Player.  AirPlay mirroring is available for Macs using OS X Moutain Lion and higher.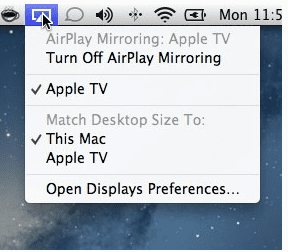 When AirPlay is available, click the AirPlay icon in the upper left Finder Menu Bar (next Day and Time) and choose AirPlay To: and your selected device.
Asking for an AirPlay Password?
If you're trying to AirPlay to/from your Mac or MacBook and it asks for an Airplay password, go to your Apple TV Settings > Airplay > Access Control > Security > Password
Trouble with older devices and your Mac?
Try reader John's suggestion of  changing the system date on your computer and backdate the machine to a time when Airplay with iTunes worked.
AirPlay Not Working?
If AirPlay or AirPlay Mirroring isn't working regularly or performing correctly (e.g., intermittent playback, or no audio, etc.), try these basic steps to troubleshoot the situation.
Before doing any next steps, check and see if you are running the latest version of iOS or macOS. For iDevices, go to Settings > General > Software Update. Click Download and Install if you need to update. You also update your HomePod from your iPhone using the Home App.
To update an AppleTV, go to Settings > General > Update Software. For macOS, visit the Mac App Store to see if an update is available.
AirPlay Not Working Troubleshooting tips
If you don't see the AirPlay icon, make sure that your Apple TV or other AirPlay device is powered on and also awake
Keep your iPhone/iPad plugged into a power source while playing so that it never goes into sleep mode
Open Control Center and see if you can locate AirPlay, for most iDevices simply swipe up from the bottom of your screen. On iPhone X, swipe down from the upper-right corner of the screen. Deep press or touch and hold the Music Tile and tap the AirPlay icon in the upper-right 
Turn off Bluetooth on your Apple TV and iOS device (Settings > General > Bluetooth)

Some readers found turning Bluetooth on worked or toggling it off/on

Turn off cellular data
Restart all your devices including iDevices, Apple TVs, and HomePods
Make sure that your iOS device has WiFi enabled (Settings > WiFi) and that all devices connect to the same WiFi network including your HomePod
Make sure that your WiFi router's firmware is up to date
Reboot your WiFi router
Check that there is no more than one device trying to stream
macOS and OS X: If you use a firewall, make sure AirPlay Mirroring is not blocked:

Apple Menu > System Preferences > Security & Privacy > Firewall > Firewall Options and uncheck "Block all incoming connections" checkbox and check the "Automatically allow signed software to receive incoming connections" checkbox

For HomePods, if you're using a Mac or PC, you can't AirPlay to HomePod if you select Only People Sharing This Home in the Allow Speaker Access setting (Home App > Home Settings > Your Home > Speakers > Allow Speaker Access.) Change this setting to Everyone 
Renew DHCP License
For Macs, go to System Settings > Network > Advanced > TCP/IP > Renew DHCP Lease
For iDevices, go to Settings > WiFi > Tap Your Network's Name > Under DHCP Tab press "Renew Lease"
When you renew your lease, your iDevice searches for a new IP address on your network. Leases on IP addresses also run out–this is normal behavior. When a lease ends, your internet service provider may change the device's  IP address. But don't worry, your router and modem automatically update this renewed IP address. Renewing leases helps to kickstart your device back into your WiFi network.  That's why renewing your DHCP lease helps alleviate problems connecting to a WiFi network.
Reinstall iTunes to fix broken AirPlay
A corrupted iTunes installation often leads to problems with AirPlay so try reinstalling iTunes. To reinstall iTunes, download it from Apple Downloads. Once downloaded, install it and then restart both your Mac and Apple TV. And take a look if AirPlay is available and working again.
Take A Peek with Activity Monitor
Open activity monitor to see what processes are using high percentages of your CPU.   Look for XPEncoder and Airplay XPC helper and close these high-use processes. Turn AirPlay Off (System Preferences > Displays > AirPlay Display > Off) then wait 20-30 seconds and turn it back ON. See if AirPlay now works.
Unfortunately, this is a temporary fix, when you restart or shut down your computer, this problem returns, and you have to repeat the steps above.
Setup an IP reservation or quasi-Static IP on Apple TV
Most computers, iDevices, and other WiFi-enabled devices get reassigned an IP address every time you boot them. This is called dynamic IP, but that means you have to check what your device's IP address is every time. However, a little-known feature called DHCP Reservations lets you reserve specific IPs for each computer or device on your network. Using DHCP Reservations ensures that your devices always have the same IP address. So no more checking!
Check your router's user guide to see if it supports DHCP reservations out of the box. If not, there are firmware add-ons that upgrade your router to give you this functionality. Head to your router's configuration tool by typing in your router's IP address in your browser's navigation bar.
If your router supports DHCP Reservation, you'll use your router's configuration tool to make this adjustment.
If you have AirPort Extreme
On your Apple TV, go to the Settings >About and write down the MAC address of your ATV
Start up the AirPort Admin Utility
Go to Network tab
click + in the DHCP reservations
Choose an IP you want for your ATV & Enter the MAC address
From now on, this IP address is reserved for that MAC address and only your Apple TV gets it
It is not a static IP in a true sense but behaves just like one
Adjust Your StartUp Items
Third-party apps that open during start-up are often the cause of AirPlay problems. Open System Preferences>Users and Groups> Login Items. Checkmark all the boxes listing third-party software, then click the "-" minus at the bottom of the list. Restart your Mac. And see if Airplay is working again for mirroring and iTunes.
Take a Look at Our Video Tutorial
We created a detailed video guide on our Youtube channel to walk you through the step by step process of troubleshooting your Airplay Problems. Please click on our Video below for more information:
Obsessed with tech since the early arrival of A/UX on Apple, Sudz (SK) is responsible for the original editorial direction of AppleToolBox. He is based out of Los Angeles, CA.
Sudz specializes in covering all things macOS, having reviewed dozens of OS X and macOS developments over the years.
In a former life, Sudz worked helping Fortune 100 companies with their technology and business transformation aspirations.