Several users are experiencing an user account related issue on macOS Catalina. After upgrading to the latest macOS Catalina 10.15.1, users are unable to open any files or folders that are on their desktop. Attempts to open files by double-clicking results in an error message saying the document cannot be opened. The system doesn't allow users to drag the file or folder into trash.
Related:
Interestingly, when you restart the Mac and try accessing the documents or folders on your desktop, it works for a while until the problem shows up again. Resetting home folder permissions, or attempting to log out of iCloud and log back in didn't do much in solving this problem.
Best guess is that the issue is related with a background process that is attached when the user account is signed-on. 
A workaround that seems to be working for many users faced with this issue is to create a new user account, test accessibility of desktop items and then log back in with the original account.
Fix desktop files access issues on macOS Catalina
Here are the steps you need to follow in order to workaround this issue:
Start with  > System Preferences > Users and Groups
Click on the 'Lock' icon and enter your credentials
Click on '+' to add a new user account to your Mac
Set-up a new user account ( We used 'workaround' as the u_id)
Log out of your MacBook and log in using this new user account

 

Check your desktop access by moving files/folders to desktop
Log out and restart your MacBook
Now log back-in with your original user-id and credentials
You should be able to access your desktop files and folders. This issue in macOS Catalina 10.15.1 has been well documented in Apple discussion forums and other places. When testing in the new 10.15.2 beta, we didn't find this issue, signifying that this should be fixed when Apple releases its newest macOS Catalina update. ( Fingers crossed!)
You may also want to explore and check your user account for corrupt entries by following our detailed guide on this subject.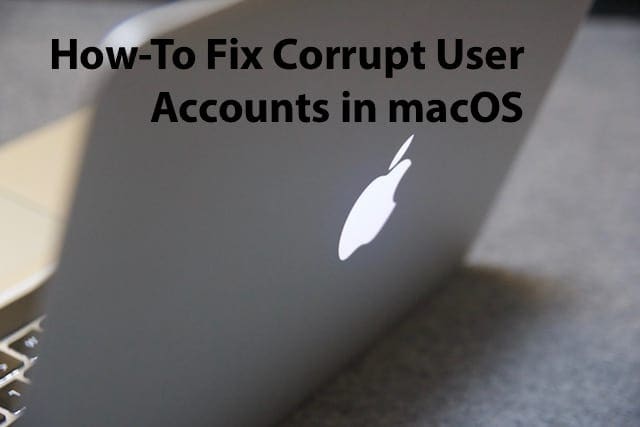 Please let us know if the workaround fixed your issue or if you have other issues related to accessing your Mac desktop files or folders.
Obsessed with tech since the early arrival of A/UX on Apple, Sudz (SK) is responsible for the editorial direction of AppleToolBox. He is based out of Los Angeles, CA.
Sudz specializes in covering all things macOS, having reviewed dozens of OS X and macOS developments over the years.
In a former life, Sudz worked helping Fortune 100 companies with their technology and business transformation aspirations.