I use iMessage almost every hour and FaceTime nearly every day. So when I update my iOS or upgrade my device and get the message "Waiting for Activation" when trying to sign in to iMessage or FaceTime, it's a really big problem!
If you experience similar problems with iMessage or FaceTime not activating or stuck in activation and ask yourself WHY, read on! 
We've got you covered with our best tips and advice to fix the iMessage waiting-for-activation error on the iPhone.
I know I'm not alone. Quite a few of our readers tell us they too have an issue with FaceTime or iMessage not activating.
They're all getting this message Waiting for activation… and after a while, users get this message Activation unsuccessful. Turn on iMessage to try again. 
You may see a slightly different message on your device, depending on the iOS version 
When activating iMessage or FaceTime, look for one of these messages
Waiting for activation
Activation unsuccessful
An error occurred during activation
Could not sign in, please check your network connection
Quick Tips 
Try These Quick Tips to Solve iMessage and FaceTime Activation Issues
Be patient and wait a full 24 hours before troubleshooting
Call your mobile phone company in case there's an issue on their side
Check that your iPhone can send SMS (texts)
Toggle iMessage or FaceTime off, wait 20-30 seconds, and toggle back on
For pre-paid mobile plans, make sure you have a credit on your account
Toggle Airplane Mode on and off
Disable any restrictions on your device
Reset your network settings
Return all your iDevice's settings to defaults
Related articles
How do I activate iMessage or FaceTime?
Remember to wait 24 Hours
Please note that activation may take up to 24 hours to complete. Leave iMessage, and FaceTime enabled for this entire period and do not toggle it off and on. 
If after 24 hours, iMessage or FaceTime still aren't working, it pays first to call your mobile phone carriers support team to ensure the problem isn't on their end.
Are you using an iPhone?
If your iPhone is failing to activate iMessage or FaceTime, make sure you activated SMS messaging on your phone.
Go to Settings > Messages and toggle on MMS Messaging and Send as SMS.
Also, check that your mobile plan includes SMS service. On iPhones, iMessage activates using SMS so it cannot initiate without it.
Check Apple's System Status
Sometimes Apple experiences system issues that impact iMessage and FaceTime, so it's a good idea to check Apple's system status and verify that the problem is not on their end.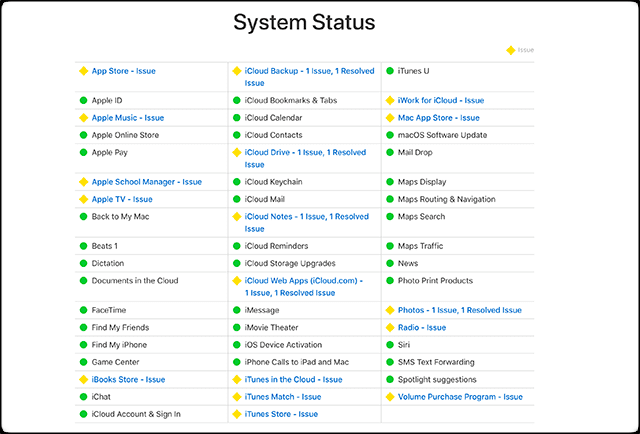 If there is a system issue, it's marked in yellow or red. The solution? Wait it out.
How do I fix when FaceTime or iMessage says waiting for activation? 
Try each step until you resolve your problem:

Ensure that you are using a valid Apple ID
Make sure that you have a cellular or WiFi data connection
Open iMessage, under the message settings, a pop-up message may appear saying your carrier may charge for SMS messages and select "cancel."

iMessage activates itself after you have clicked cancel. But this would not fully activate itself. Instead, you activated iMessage via e-mail, so you can only send messages with your e-mail address
Look at your time and date settings
Make sure you set your date, time, and time zone correctly
Go to Settings > General > Date and Time and make any corrections
Or toggle Set Automatically off and on
Turn off iMessage and FaceTime services
Toggle iMessage or FaceTime Off, wait 20-30 seconds and then turn it back On.
If that doesn't work, add a restart before you toggle iMessage or FaceTime back on
Contact your mobile company
Check with your mobile carrier and ensure you have credit on your SIM card, especially for pre-paid plans. If you don't have any credit, add some money (even a small amount.)
Our readers report that iMessage (and Facetime) will NOT activate without SMS credit on your mobile account!
Try Airplane Mode
Toggle Airplane Mode on and off
Restart your device
Go to Settings > General > Shut Down 
Verify your phone number(s)
Check your phone number. Go to Settings > Phone > My Number. Verify that your number is accurate in My Number and then restart your device
Sign out of your Apple ID in iMessage
Sign out of iMessage via Settings > Messages > Send & Receive and tap your Apple ID to sign out (just of iMessage.) 

Once signed out, toggle WiFi off and on
Return to iMessage and toggle it on
Sign in with your Apple ID
Check for any restrictions
Look at Settings > Screen Time > Privacy & Content Restrictions > Account Changes 
For iOS 11 and below, General > Restrictions > Accounts
Make sure that you selected "Allow Changes" to enable the FaceTime to work
Reset your network settings 
Go to Settings > General > Reset > Reset Network Settings
Try a combination of steps
Several readers tell us that combining a few of the suggested steps worked for them.
Toggle off both iMessage and FaceTime
Turn on Airplane Mode
Turn on WiFi (with Airplane Mode on)
Toggle iMessage back on
Then, toggle on FaceTime
Turn Airplane Mode off
Tap Okay to allow carrier charges (if you see this message)
This fix works particularly well for anyone migrating from a physical SIM Card to an eSIM. And then after that change, they discover that both FaceTime and iMessage stopped working.
Reset all settings 
Remove any personalized settings and return to defaults.
Go to Settings > General > Reset > Reset All Settings
This is usually the last resort since it resets all your personalized features back to factory defaults
It resets to default everything in Settings, including notifications, alerts, brightness, and clock settings like wake up alarms
Resetting all settings also reverts all your personalized and customized features like wallpapers and accessibility settings back to factory defaults.
Performing this action does not impact any of your personal device data, including photos, texts, documents, and other files
You need to reconfigure these settings once your iPhone or iDevice restarts
If the above tips do not help, please try the following (extreme solution)
Reset iPhone to factory settings
Disable iMessage (Settings > Messages) and back up your device (iTunes or iCloud) and tap Settings > General > Reset and select Erase all content and settings. 
This process deletes everything. When iOS setup assistant start, select "Set Up as New iPhone." Sign in with your Apple ID and then restore your device from your backup.
Are you having problems activating iMessage or FaceTime on a Mac?
Check your Apple ID
Messages: Choose Messages > Preferences > Accounts. Select your iMessage account, then click Sign Out. And sign in again
FaceTime: Choose FaceTime > Preferences > Settings. Tap Sign Out. Then sign in again
Reset your Mac's NVRAM
Sometimes problems with iMessage and FaceTime are related to the settings your Mac stores in NVRAM. So let's reset that!
Resetting NVRAM (also called PRAM)
Shut down or restart your Mac, then turn it back on then press and hold these four keys together: Option, Command, P, and R 
Release the keys after about 20 seconds or when you hear a second startup chime (dependent on model.) For the iMac Pro, release the keys after the Apple logo appears and disappears a second time
Disable firewalls or third-party security software
If your Mac has a firewall, a VPN, other security programs, or third-party networking software, check that this software isn't blocking any of the network ports used by iMessage and FaceTime.
Try to temporarily disable that software and see if you can access iMessage or FaceTime.
For more help with Mac's, see this article.
Wrapping it up
Most users can set up iMessage and FaceTime on the first try; however, some were not able to do so. Hopefully, these methods help you overcome this activation issue.
Let us know your progress in the comment section below.
And if after all this, FaceTime or iMessage still won't activate, contact Apple Support.
Reader Tips 


I used a combination of steps: 1) toggle off both iMessage and FaceTime. 2) Turn on Airplane Mode. 3) Turn on WiFi (with Airplane Mode on.) 4) Toggle on iMessage and then FaceTime, in that order. 4) Turn Airplane mode off. 5) Tap Okay for allowing carrier charges. That did the job!
If you have another iPhone (or can borrow someones for a few minutes), take your iPhone's SIM card out, put it in the other iPhone and tap Reset All Settings. Make sure the other person knows you're doing this and get their permission! It doesn't erase any data but returns any customized settings to their defaults. It worked for me!
For me what worked was a combination of adding credit AND turning Airplane Mode on and off
Adding some additional credit for a total positive account balance for my prepaid iPhone fixed the problem for me
I took out my iPhone's SIM and put it in my old iPhone. Then on the old iPhone chose to Erase All Content and Settings–worked like a charm to get iMessage and FaceTime back working on my NEW iPhone!
Obsessed with tech since the early arrival of A/UX on Apple, Sudz (SK) is responsible for the original editorial direction of AppleToolBox. He is based out of Los Angeles, CA.
Sudz specializes in covering all things macOS, having reviewed dozens of OS X and macOS developments over the years.
In a former life, Sudz worked helping Fortune 100 companies with their technology and business transformation aspirations.