Apple, for whatever reason, makes it fairly hard to find installers for older versions of macOS. But while it is difficult, it's still completely possible.
Related:
This may be especially pertinent information because of a recent security certificate expiration back in October. But we'll get to that in a bit. Here's what you need to know about finding an old macOS installer image, why you might need them, and some tips on how to collect them going forward.
Why would you need old macOS installers?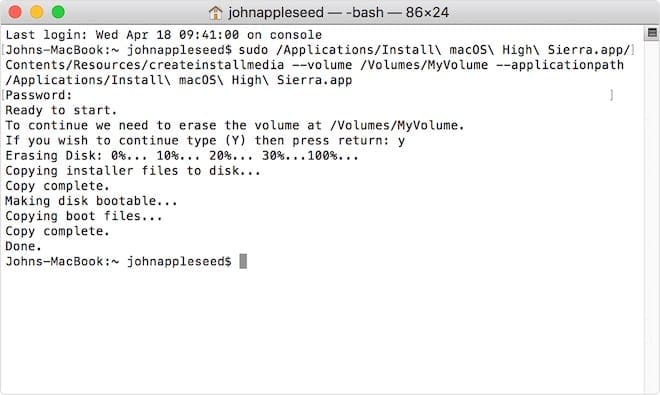 There are a number of reasons why keeping an older macOS installer is a good idea, but most of them are fairly technical. If you fall into the category of needing an old version of macOS, you'll know it. (That list might include system administrators, security professionals, developers, etc.)
The most non-technical reason for needing an older version of macOS is simply to update an older machine. Not every Mac out there in the wild is capable of running macOS Catalina.
In fact, if you have a particularly old Mac gathering dust and you'd like to update it, it might be fairly difficult to find the latest version of macOS that it can run.
You may be fine leaving it with the version that it's currently running. But in most cases, running a newer version of macOS (or the newest version possible) is preferable.
An old installer image is also incredibly handy if you're reliant on 32-bit apps and haven't updated to macOS Catalina yet.
As we've covered previously, you can actually set up a Mac virtual machine using a virtualization app like VirtualBox. You can, for example, set up macOS Mojave on a virtual machine and continue using 32-bit apps — even if your host Mac is running Catalina.
Why get it directly from Apple?
But wait, you might say. While would you need to dig around and try to find Apple's link to an old macOS installer when you can simply find a perfectly good one on a third-party website?
In a word: because those third-party links are probably not safe.
There are undoubtedly perfectly good people out there publishing old macOS installer images with absolutely no malicious intent. The trouble is that it's tough — if not impossible — to know whether they fall into that camp or the bad actor camp.
Because of that, it's worth foregoing any third-party download link and putting the extra effort into finding the links directly from Apple. That way, you'll be much safer from any type of malicious software, spyware or other potential attacks.
How to find old macOS installers
As we mentioned, Apple has long taken to hiding old macOS installer images. They're available, they're just not very easily found.
While old installer images were technically in the App Store, Apple took steps to actually hide them so they weren't discoverable via search.
In the past, the only way to get to them was to follow the direct links hidden in various Apple support documentation. But Apple recently indicated that's it's changing the way it hosts old macOS installers.
First, check the Mac App Store
For macOS Mojave and macOS High Sierra, tap on the link provided to open your Mac's App Store and check if those two versions are still available.
If not, you can find the direct links here for Apple's sites to download Sierra, High Sierra, and Mojave here.
Updating or updated to macOS Catalina already?
At the very least, we recommend downloading the Mojave installer. That will likely come in handy for a variety of people, from users reliant on 32-bit apps to users of older Macs who want to update but avoid macOS Catalina.
How to get an installer for older macOS and OS X versions
If Apple pulled the links for macOS Sierra, macOS El Capitan, and macOS Yosemite from the Mac App Store, there are still a few ways to locate the macOS or Mac OS X version you need.
Visit Apple Support's main page and search
The easiest way is to go to Apple's Support page and then do a spotlight search for the macOS or OS X version you want.
The wording is important, so type in "How to upgrade to (fill in the macOS or OS X version you need)
Go to Apple's Download's page
While many of these installers are even more deeply hidden, they're still nestled in an obscure corner of Apple's website: the Downloads page.
In here, you can actually find macOS versions as old as Mac OS X Tiger from way back in 2005. We don't know if it works, but it's there if you need it.
For most people, macOS versions like Mojave, High Sierra, and Sierra as well as OS X versions such as Yosemite, El Capitan, and Sierra are likely the most useful. Once the page opens, scroll down to the Download section and look for the option If you still need macOS/OS X, use this App Store link. Tapping this prompt opens the Mac App Store so you can download that specific version.
macOS versions
OS X versions
A few things to note
Before downloading or installing any old macOS images, there are a few things you should keep in mind.
Make sure to keep the best practices in mind. Check to see which versions of macOS your older Mac can run. Before updating, make sure to back up your device — preferably multiple times.
There's no going back. You can install a newer version of macOS on top of an older version. But it doesn't work the other way around. There's no way to install an older macOS on a newer one. If you need to do so, you'll have to completely wipe your Mac and install the older version.
The links may change. While Apple has made older macOS versions available, there's no guarantee that it won't eventually pull an older version of macOS (or make them even harder to find). If you need installer images, then it's worth going ahead and downloading them now.
If your Mac is running OS X Mavericks and above. You can upgrade directly to macOS, you do not need to update your OS X version first. If you're running Lion (10.7) or Mountain Lion (10.8), you will need to upgrade to El Capitan (10.11) first, then update to macOS.
Why you'll need new macOS installer images for any updates after October 2019
There are probably plenty of people who had collected a number of macOS installer images in the past. Unfortunately, as we alluded to earlier, those images are now useless.
Back on Oct. 24, 2019, the security certificates for a slew of old macOS versions expired. Essentially, that means those old macOS versions will no longer run. That's a shame, but there's something you can do about it.
While old macOS installer images are now useless, any installer image that you download from Apple past Oct. 24 will have new security certificates.
Luckily, Apple has renewed the certificates for any old macOS installer image that it offers. The certificates will expire again, unfortunately. The upside is that they won't expire until 2029. So you'll have a decade worth of vintage macOS installation fun.
(Note: Installed versions of macOS will continue to run fine. It's only the installers that you'll run into trouble with.)
A disclaimer before installing anything
With all of that being said, it's worth pointing out that most people aren't going to need an old macOS installer stockpile. They probably won't even need to update to an older version of macOS.
We don't recommend trying to install any old macOS version on your daily driver Mac unless you really need to. If you really want to explore an old Mac version, use a secondary laptop or use a virtual machine.
If your Mac is capable of running macOS Catalina, then we strongly recommend updating to that version of macOS. (Unless you need 32-bit apps, in which case you should install macOS Mojave.)
If your Mac doesn't support Catalina and you haven't updated in years, then we recommend researching what macOS versions it's compatible with and updating to the latest.
Let us know in the comments below if you have any questions or additional tips.
Mike is a freelance journalist from San Diego, California.
While he primarily covers Apple and consumer technology, he has past experience writing about public safety, local government, and education for a variety of publications.
He's worn quite a few hats in the journalism field, including writer, editor, and news designer.