Several iPhone and iPad users report that their iPhones and iPads won't connect to App Store. They are getting the message "cannot connect to App Store," "cannot connect to iTunes Store" or similar alert message. And these messaging errors prevent them from buying, downloading or updating their apps.
Additional Alerts That Mean Your iDevice Cannot Connect to App Store or iTunes Store
"Cannot connect to the iTunes Store. An unknown error has occurred."
"We could not complete your iTunes Store request. The iTunes Store is temporarily unavailable. Please try again later."
"iTunes could not connect to the iTunes Store. Make sure your network connection is active and try again."
"We could not complete your iTunes Store request. The network connection could not be established. There was an error in the iTunes Store. Please try again later."
And Sometimes There are Other Symptoms
Some readers also report problems with the following Apple Services
Unable to connect to the iMessage Store
iTunes Store, App Store, or iBooks Store may also not load anything at all
Downloads from TV App not possible
Unable to use Apple Pay
App Store (or iTunes, TV App, iBooks) unexpectedly stops in the middle of downloading content
Not being connecting to Apple Music
Unable to use iCloud Music Library
Cannot add new cards to Apple Pay
Unable to sign into Home Sharing
Cannot Connect to App Store: Are Apple Servers Down?
Sadly, there are a lot of reasons for this problem. You might have a spotty internet connection issue, or Apple Servers might be slammed with traffic or otherwise have problems. So first, let's check Apple System Status to ensure there are no problems on Apple's end. Look at services like the App Store, Apple ID, Mac App Store, iCloud, and iTunes Store. If you see anything in yellow or with a caution icon–then there is a problem. And of course, these problems are completely out of our control, so the only remedy is time. So be patient and try to connect again later, when the System Status is green.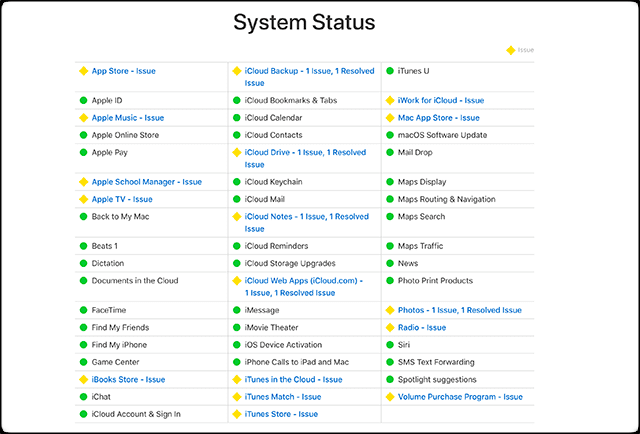 Look for Restrictions
If you frequently hand over your iDevice to your children, elderly grandparent, or someone else who needs a simplified screen, you might just have placed restrictions on for app store purchasing. Or maybe restrictions just somehow got turned on.
Restrictions prevent unintentional or unauthorized purchases from your iTunes and App Store account. When this feature is ON, it either requires a password for ALL purchases, prevents certain types of purchases or even disables buying altogether.
Whatever the reason, it's good practice to check that this restrictions feature is off.
Turn off Restrictions
Go to Settings > General > Restrictions
Look next to Restrictions–it should say off 
If Restrictions are ON, you need your restrictions 4 digit passcode (which is usually different than your device passcode)

If you forget your Restrictions passcode, you need to erase your device and set it up as a new device to remove the Restrictions passcode (backup first)

FYI, restoring your device from a backup won't remove the Restrictions passcode

After entering your Restrictions passcode, tap Disable Restrictions OR toggle ON iTunes Store, Installing Apps, and In-App Purchases
For more about Restrictions and tips if you forgot your Restrictions Passcode, see our detailed article on setting this feature up for the family.
Cannot Connect to App Store: Check Your Apple ID! 
Before you troubleshoot, make sure your device and the App Store is using your current Apple ID. Go to Settings > Apple ID Profile and check that the information there is correct. Next, tap iTunes & App Store and again verify that the Apple ID listed is indeed your current and accurate ID.
Restart To The Rescue…
Sometimes the easiest solutions are the best solutions. So let's try and reboot the device by pressing and holding the Power button until the slider appears on-screen. Slide off to power down. Wait 10-20 seconds and power back up. See if this does the deed.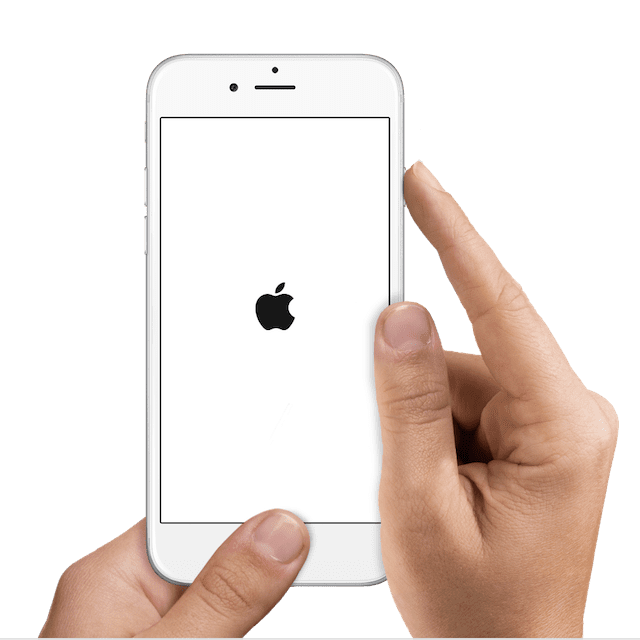 If not, try a forced restart by pressing and holding BOTH Power and Home (or Volume Down for devices without mechanical home buttons.) Hold these two buttons down until the Apple Logo appears on-screen, then release. Once your iDevice fully restarts, recheck the App Store.
Look At Your Date & Time
However, there is a known bug that sometimes happens after updating to a major iOS–and it impacts your device's date and time. To resolve this bug, tap Settings > General> Date and Time. First, if it's not toggled to Set Automatically, try this. Then restart your device and see if you connect to the App Store. 
If you still cannot connect to App Store, set the date manually and try again. If this too fails, set the date ahead to sometime in the future. Then try to connect iTunes or App Store again.
Sign Out and Back In
Sign out of your Apple ID iTunes & App Store account and then try signing back in. Go to  Settings > Apple ID Profile > iTunes & App Stores. In iOS 11, you need to tap on your account profile at the top of Settings to locate this. Once you sign out, switch off your device. Restart your device and then try signing back in using your account credentials.
A reader reports that she had to sign out of and back into her iTunes and App Store account twice in a row to get this to work.
Re-enter Your Details
Another quick tip from a reader is to put in your Apple ID credentials again into the App Store.
Open App Store
Go to Updates Tab
Tap your profile icon on upper-right 
Re-enter your username and password and sign in
Turn On Automatic Download
A few readers tried this, and it worked for them. Go to Settings>Apple ID Profile > iTunes & App Store > toggle on ALL Automatic Downloads (includes Music, Apps, Books & Audiobooks, and Updates.) For folks using mobile data plans instead of WiFi, tread cautiously as these auto-downloads potentially consume a lot of data.
Change App Store Purchase Default to Always Require
One user told us he changed his require password to always when making a purchase and that worked for him. Go to Settings > iTunes Store & App Store > Password Settings (if you have Touch ID turned on for purchases, you won't see this menu) >Under Purchases and In-App Purchases select Always Require. 
Then power off and restart the device. Once restarted, open the App Store and try to update or download an app. See if this does the trick for you.
If you have Touch ID enabled and want to update these settings, first turn off Touch ID for iTunes & App Store. Go to Settings > Touch ID & Passcode and enter your passcode. Then change Use Touch ID for by toggling OFF iTunes & App Store. Once completed, return to the instructions above. 
Cannot Connect to App Store, Verification Failed, Error Connecting to Apple Id Server
This is a rare but unfortunate error that pops up on your iOS devices when the password integration is out of sync on Apple's end.
Using your Apple id and password on your macbook doesn't cause any issues, however when you use the same id/password on your iPhone or iPad you see this error message "Verification Failed, Error connecting to Apple id server".
If you have not done a Network Settings reset, please try it out to see if it helps with your issue. Settings > General > Reset > Reset Network Settings.
If you have a iMac or MacBook, open up Safari and open AppleId.apple.com on it. Enter your Apple Id and password and answer the security questions.
Once you are in, look at the section for "Devices". Click on your iOS device here that you are having problems with and remove the device. Log out.
If you have a 2 step authentication set up, you will need to use the code from your Mac and enter it on your device to complete the process.
Sign back in and then re-add your devices. Turn off and re-start the iPhone or iPad that you were having issues with.
Now, try to open Appstore and see if you are still experiencing issues.
Restart Your Internet Connections
Sometimes all it takes a quick internet refresh, so let's disconnect and then reconnect to a network. There are several options here from simply turning WiFi OFF and back ON to connecting to a different WiFi network or even turning WiFi OFF and connecting via your mobile carrier's data network. A few readers report that they solved it by connecting to the AppStore via mobile data just once, then when they turned WiFi back on, the App Store and everything else worked fine. So give this tip a try!
To connect to the internet on your iPhone or iPad, make sure that you have cellular data turned on for the iTunes Store, iBooks Store, and App Store. Go to Settings > Cellular, and turn on Cellular Data. Also, if you're using cellular data to connect to the internet, larger items might not download or may take a long time to download. And remember, all that data counts against your monthly data plan!
To learn more about download times for the iTunes and App Store purchases and rentals, check out Apple's detailed factsheet.
Network Options
Go to Settings > WiFi and toggle OFF then ON

Or use Control Center and tap the WiFi icon OFF and ON

Go to Settings > WiFi and choose a different network to connect to
Go to Settings > WiFi and toggle OFF and go to Settings > Cellular and make sure Cellular Data is ON

Or use Control Center and tap WiFi OFF and Cellular Data ON

Reset Your Network

Go to Settings > General > Reset > Reset Network Settings
Removes WiFi stored passwords so make sure you know these before performing
Another option is to change your DNS network address to Google's Public DNS.
Change Your DNS
First tap on Settings app
Tap on WiFi and then tap on the "i" icon near the WiFi network's name
Choose Configure DNS under DNS section
Select Manual and then tap Add Server 
Enter 8.8.8.8 and 8.8.4.4 and tap Save
To learn more about changing your iDevice's DNS, see this article.
Are You A Registered Beta User?
If so, check that you removed your device Beta testing profile. Tap on Settings >General > Profiles and remove any additional profiles from here. The Beta Profiles are known to cause issues with the App Store.
Using any corporate profiles or other device management profiles?
Same goes for corporate profiles. These often cause problems when connecting to the App Store. So if you have a corporate profile installed (especially any Verisign profiles), delete it if possible. Our readers report that after deleting their corporate profile(s), the App Store (and iTunes Store) works fine, with no issues.
Be aware that these workplace profiles allow you to gain access to your corporate network, so if you're unsure check with your company's IT department before deleting anything.
Reset Your Settings
Maybe you have turned on a setting that's causing some trouble. Rather than look at each setting option one-by-one, why not reset them all back to defaults? Performing a Reset All Settings does not impact ANY data–including photos, texts, apps, or other files. But it does remove things like WiFi passcodes and any other personalized settings like privacy, location, sound, display brightness, Bluetooth, and other system settings that you modified from the defaults.
Go to Settings > General > Reset > Reset All.
Since you lose some of your preferred settings, make sure you write things like WiFi passwords down before performing this reset.
Last Stop–DFU Mode
If nothing so far has helped, use a computer that does NOT sync with your iDevice and follow the instructions on how to put an iPhone into DFU mode. For some readers, this was the only thing that worked. Before you move ahead with this option, make sure you backup first!