When your iOS is locked, you can still have access to specific apps if you like. This makes it easy to return a missed call, reply to a message, or open your Wallet app. But you may not want all of the available apps available when your device is locked.
So, here's how to enable or disable the apps you want on your iPhone or iPad lock screen.
Related:
Enabling or Disabling the Apps
This feature resides in your Settings app, so pop it open and then follow these steps to get to the apps.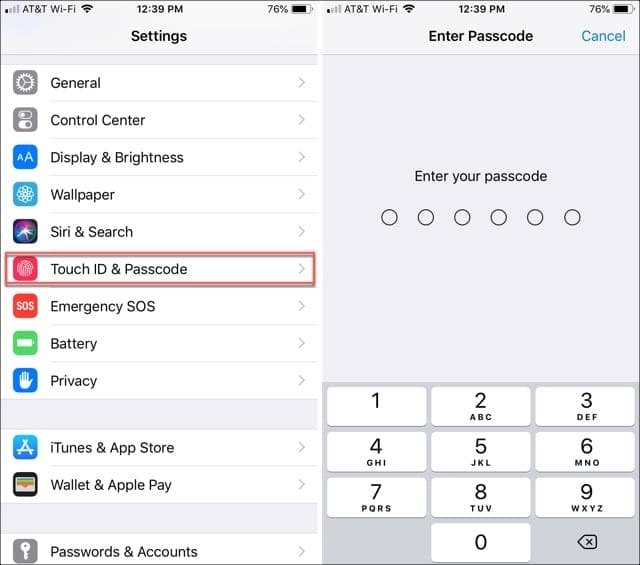 Scroll down to and tap Touch ID & Passcode.
Enter your passcode to access the settings.
Move to the near bottom of the screen to the section called Allow Access When Locked
Now, simply move the sliders to green for the apps you want and do the opposite for those you don't.
The list of available apps includes:
Today View
Notification Center
Control Center
Siri
Reply with Message
Home Control
Wallet
Return Missed Calls
USB Accessories
When you finish, you can go back to your main Settings with the arrow at the top or just close the Settings app.
Conclusion
This very simple setting is one that you can use just for those apps you tend to need quickly. You don't have to worry about unlocking your phone first to navigate where you want to go.
Maybe you're at the store and pay with your Wallet, need to use the flashlight in your Control Center, or want to return missed calls to your loved ones. This feature makes it all very easy.
Sandy worked for many years in the IT industry as a project manager, department manager, and PMO Lead. She then decided to follow her dream and now writes about technology full-time. Sandy holds a Bachelors of Science in Information Technology.
She loves technology– specifically – terrific games and apps for iOS, software that makes your life easier, and productivity tools that you can use every day, in both work and home environments.
Her articles have regularly been featured at MakeUseOf, iDownloadBlog and many other leading tech publications.