Technology doesn't always work how we want, particularly when using Apple and Windows together. Many users have unexpectedly found they can't transfer photos from iPhone to PC. If you're in the same situation, this is the post you need!
Related Reading
Follow these quick tips to help transfer your iPhone or iPad's photos to your Windows computer
If you have iCloud Photos turned on, you need to download the original, full-resolution versions of your photos to your iPhone before you import to your PC

Select Download and Keep Originals for your iPhone's Photo App Settings
Change Photo app setting for Transfer to Mac or PC to Keep Originals

Check that you installed iTunes on the computer. Installing iTunes also installs the drivers needed for your Windows PC (using Windows 7 and above) to recognize your iPhone's hardware
Switch to a different USB port, in particular, try a USB 2.0 port instead of a USB 3.0/ USB-C port
If using a USB hub, try instead to plug directly into a USB port on your computer or make sure your USB hub has its own power supply
Make sure your iPhone, iPad, or iPod is both ON and UNLOCKED
Check that you Trust This Computer you use on your iPhone
If the device does not show, restart Windows, launch File Explorer and see if your iPhone or iPad/iPod appears
Try connecting the USB cable to another USB port
Make sure the USB cable you are using to connect the device to your computer is not loose–if so, push it in further for a tight connection or use another cable
Try changing the setting for the Photos App transfer to Mac or PC to Keep Originals
Turn on from File > Home Sharing in iTunes
Our Phones Are Our Cameras!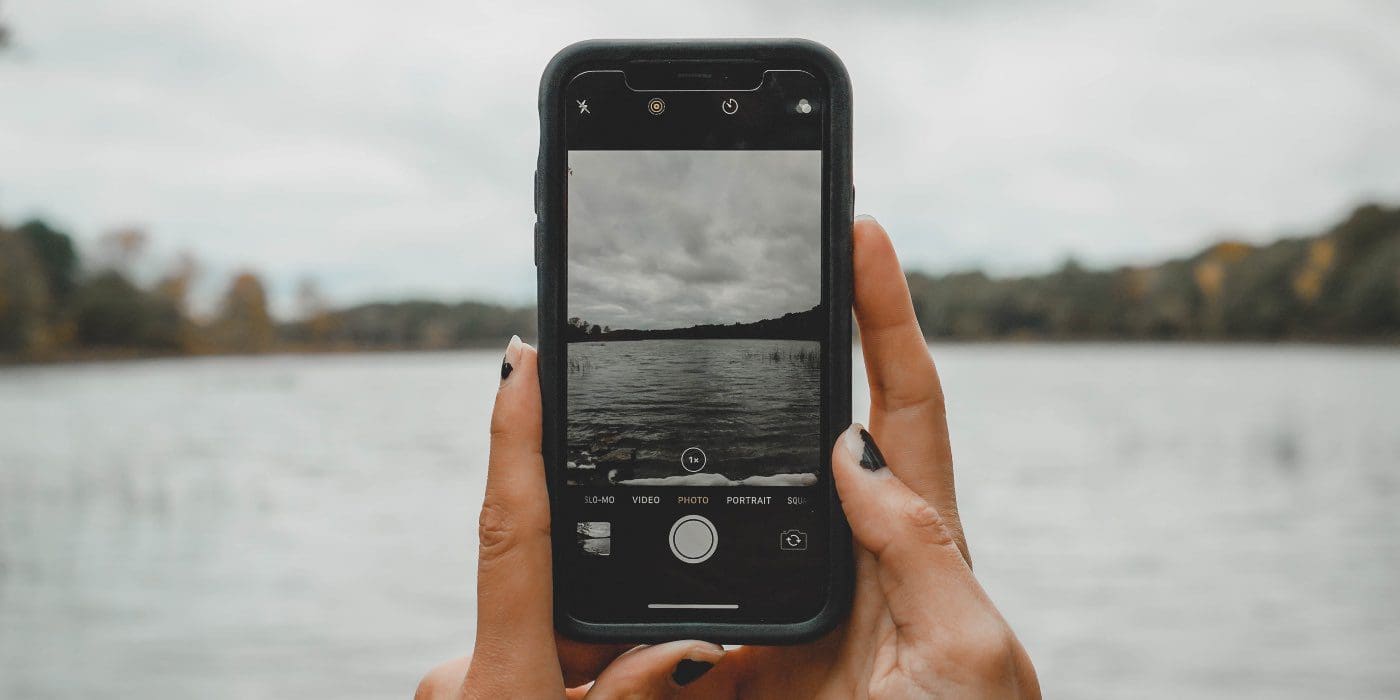 iPhones are used to take a trillion photos every year. With access to such impressive cameras, it's common to see our photo libraries grow exponentially.
That's why it's important to get the pictures off our iPhone as regularly as possible — freeing up storage and creating a backup of our precious memories.
There are plenty of options for doing this: iCloud Photo Library, sharing to social media, iPhone backups, and importing pictures to Mac or PC.
The last option should be easy, but sadly for PC users Apple and Windows don't always play nicely. In fact, after years of smooth sailing, many users suddenly find they can't transfer photos from iPhone to PC anymore.
Such a discovery can be understandably frustrating, which is why we've outlined everything you need for a solution below.
We'll start by explaining the correct process for downloading photos from iPhone to Windows. Even if you've been doing it with no problem for years, do not skip this step.
It's important to know the correct process, as doing it another way could cause problems with your devices. 
How To Transfer Photos From iPhone to a Windows Computer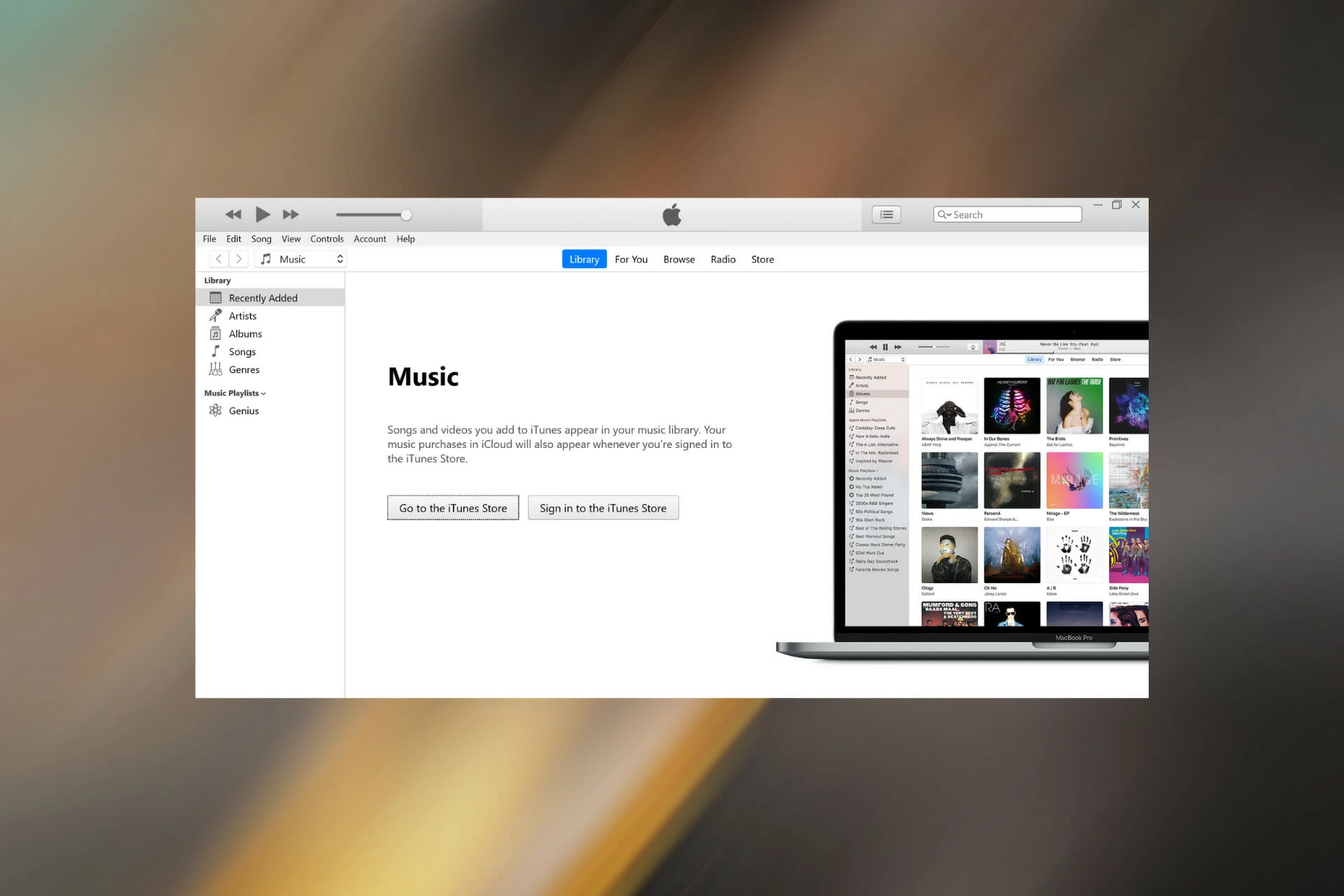 Let's start off by making sure we're on the same page, using the same transfer process. The steps below outline Apple's recommended process for downloading pictures from iPhone to PC. You should make sure this is how you do it, as other methods could damage the system files of your devices.
Why Can't You Copy Photos From iPhone to Windows? Check These Settings First
Make sure that you have the latest version of iTunes on your Windows PC. Importing photos requires iTunes 12.5.1 or later

Go to Settings > Display & Brightness > Auto-Lock > and temporarily change this to Never

Keep the iPhone plugged into the computer–do not unplug EVER, even if it looks like nothing's happening

Change Your iPhone's Photo Setting to Download and Keep Originals versus Optimize iPhone Storage

If you have iCloud Photos turned on, you need to download the original, full-resolution versions of your photos to your iPhone before you import to your PC

If you've turned on iCloud Photo Library and selected Optimize iPhone Storage, then your phone may not store your full-resolution photos in the Photos App–but rather have lower-resolution versions only
Plug In Your iPhone and Use iTunes
While the iTunes app has been deprecated for macOS with the release of Catalina, the app is still available for Windows. This makes it possible for you to transfer files after connecting your iPhone to the PC itself. Here's how you can transfer files:
You can connect via USB or through Wi-Fi Sync

In iTunes on the PC, click the iPad button in the top left-hand corner.

Select the file that you want to transfer, and click "Save To". Then, choose where you want to save the file and click "Save To".
We also would like to point out that you can transfer files from your Windows PC to the iPhone with iTunes. You follow the same steps, but click Add, select the file you want to transfer, and tap Add again.
iCloud Photos with Windows 11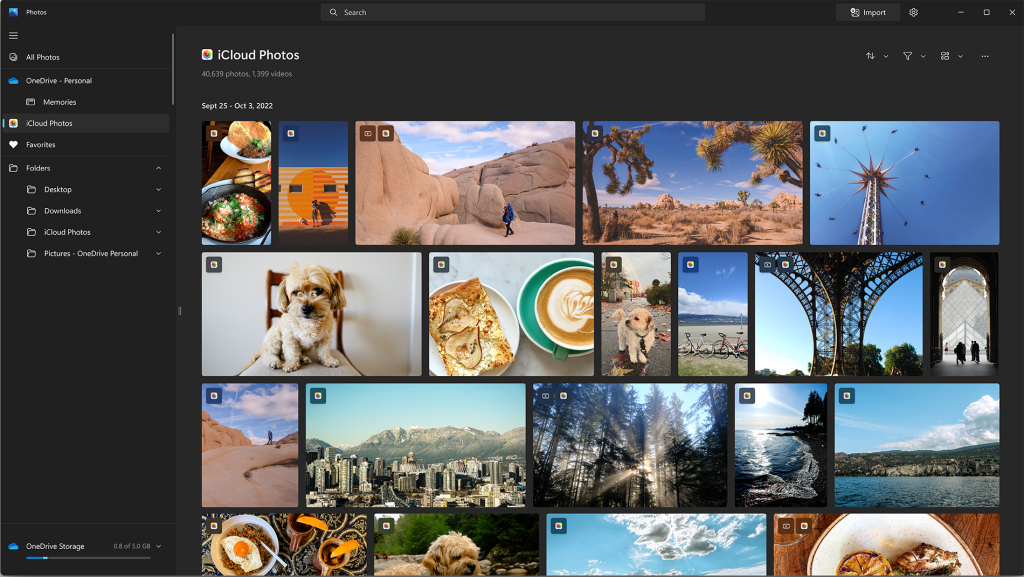 Microsoft has updated its built-in Photos app to include proper support for iCloud Photos. This finally gives those who use an iPhone and a Windows computer the ability to view photos without needing to jump through a bunch of hoops. But in order to take full advantage of what Microsoft and Apple are offering, you'll first need to get everything updated, downloaded, and set up. Here's how to use iCloud Photos on Windows 11:
Once updated, open the new and updated Microsoft Photos app.
In the sidebar, click iCloud Photos.
Click the Get iCloud for Windows button that appears on the right side.
When prompted, click the Install button to install iCloud for Windows.
Once installed, click the Open button.
Log into your iCloud account using your Apple ID and password.
Click the Sign In button.
Verify your account using your iPhone or another Apple device if you have multi-factor authentication enabled.
After you are logged in, make sure that the checkbox next to Photos is checked.
Click the Apply button in the bottom right corner.
Determine whether you want to send diagnostic data to Apple.
After you get everything set up, any photos or videos that you take on your iPhone or iPad will automatically appear in the iCloud Photos section within the Microsoft Photos app. It's not all that different from using the Photos app on the Mac, with the obvious exception being that this is built into Windows 11 and also offers the ability to view your OneDrive library from the same application.
Transfer Photos With Intel Unison
Easily one of the most frustrating aspects of using an iPhone with a Windows PC has been when you try to transfer files between your devices. When it comes to using an iPhone and a Mac, this obviously isn't as much of an issue, as you can simply use AirDrop, but this is not available on Windows.
Intel Unison solves this problem, providing an AirDrop-like experience, and it's not even a "one way only" approach. If you want to send files from your iPhone to your Windows PC, here's how:
Open the Intel Unison app on both your iPhone and Windows PC.
From your iPhone, tap the Received tab at the top of the app.
In the bottom right corner, tap the Send button.
Choose a file, document, image, or snap a picture based on the selection that you made.
If you're simply transferring pictures from your iPhone's camera gallery, you don't actually need to manually transfer them. That's because you can access your iPhone's gallery right from the Unison app on your Windows PC. Just click the Gallery button in the sidebar, and you'll be presented with your iPhone's entire photo library.
Tap any of the images or videos within the Gallery tab of the Intel Unison app on your Windows PC, and you'll be able to view them in their full size. Then, you'll see a variety of options to transfer photos from your iPhone.
Transfer iPhone Photos Using Windows 10:
Connect your iPhone to the PC using a USB cable
Unlock your iPhone.

 

If prompted, tap to Trust This Computer on the iPhone
On your PC, open the Photos app
Select Import > From a USB Device
Follow the on-screen instructions to select and save your photos
Transfer iPhone or iPad Pictures Using Windows 8:
Connect your iPhone to the PC using a USB cable
Unlock your iPhone.

 

If prompted, tap to Trust This Computer on the iPhone
On your PC, open the Photos app
Swipe up or right-click and select Import
Select your iPhone from the available devices
Choose which photos you want and choose Import
Transfer iPhone Photos Using Windows 7:
Connect your iPhone to the PC using a USB cable
Unlock your iPhone.

 

If prompted, tap to Trust This Computer on the iPhone
If prompted, click Import pictures and videos using Windows
Otherwise, go to My Computer > Right-click your iPhone > Click Import pictures and videos
Click Import
Not Working?
Check that Home Sharing is turned on from File > Home Sharing in iTunes.
From the menu bar at the top of your computer screen or at the top of the iTunes window

Choose File > Home Sharing > Turn on Home Sharing

Authorized computer if asked

Enter your Apple ID and password to enable Home Sharing
This feature often helps to get your iPhone or another iDevice to show up as a device to browse, just like a hard disk.
Another option is to close all your active programs and then Restart. Keep your iPhone or iPad connected during that Restart.
Then, if it pops-up choose Trust this device on your iPhone if prompted, then start the Photo Gallery on your Windows PC.
How to Import Photos From iPhone to PC if Autoplay Does Not Appear
If AutoPlay doesn't show up after connecting your iDevice, make sure it's selected in your Control Panel.
Go to Control Panel > Hardware and Sound > AutoPlay

Select Change default setting for media and devices

Tick the box for Use AutoPlay for all media and devices

Troubleshooting Suggestions
Now we know the correct way to import photos from iPhone to PC.
In case this still isn't working for you, we've put together a series of troubleshooting suggestions to help find a solution.
Be sure to try importing your photos again after each troubleshooting suggestion.
Update Your Software
Make sure you're running the latest software for each of the following: iOS, Windows, and iTunes.
Otherwise, the problem you're encountering could be a fault within outdated software. If you're unsure how to check for an update follow the links below:
If your iPhone storage is full and you can't download the new update, try using iTunes to update instead.
Doing so downloads the new software to your PC first, requiring less storage on your iPhone.
Ensure Your iPhone is Unlocked
For security measures, the iPhone may require permission before allowing any images to be transferred from it.
For this reason, it's crucial to ensure your device is unlocked and awake throughout the transfer attempts.
Tap your iPhone screen occasionally to keep it awake. Also, be sure to keep an eye on it for any prompts that may appear.
Some users noted that opening the Photos app on their iPhone caused a permissions pop-up to appear which allowed the transfer.
If you do not select Trust, your PC cannot access your phone's storage including your Photo App's DCIM folder.
If You Accidentally Selected Don't Trust, Reset Your Trusted Devices
Unplug your phone from your computer
Go to Settings > General > Reset > Reset Location & Privacy 
Test the Physical Connections
It's possible that a hardware fault is stopping you from being able to import your photos.
This could be down to the iPhone, PC, or the USB cable connecting them. Try each of the steps below to narrow down any potential causes.
How to Test Physical Connections:
Use a different USB cable
Connect to a different USB port on the PC
Try a different PC, borrow someone else's if needed
Import photos from a different iPhone, borrow someone else's if needed
If any of the steps above allowed you to transfer photos successfully, then you will know the fault lies with whatever element was different.
This could mean a hardware repair is needed, and you should take your device to a technician for further assistance.
Turn Off iCloud Photo Library
iCloud Photo Library allows you to store your entire photo library on iCloud, making it accessible on all your Apple devices.
If turned on, iCloud Photo Library will also optimize your iPhone storage by deleting photos from your device and downloading them again whenever you view them — this is visible as a circular loading icon at the bottom right of your images.
If iCloud Photo Library is taking pictures off of your iPhone, it isn't possible to complete a full transfer.
However, you can view your entire library by signing in to iCloud.com on any computer.
From here, it's possible to select and download whatever photos you need.
If you don't wish to store your photos in the cloud, follow the steps below to ensure iCloud Photo Library is switched off for your device.
How to Turn Off iCloud Photo Library:
On your iPhone, go to Settings > Photos

Turn off iCloud Photo Library 
When prompted, choose Download Photos & Videos
Alternatively, Download iCloud for Windows to Manage Your Entire iCloud Account on Your PC
iCloud Photo Library is a great feature that removes the need to back up photos on your PC. For most people, however, it does require a small paid subscription for additional iCloud storage.
Follow these steps to get iCloud Photos on Your Windows PC
Enable iCloud Photo Library on your iPhone, iPad or iPod Touch

Settings > Apple ID Profile > iCloud  > Photos
Turn on iCloud Photo Library
Choose Download and Keep Originals 

Download iCloud for Windows
Open iCloud for Windows
Next to Photos, click Options
Select iCloud Photos
Click Done, then click Apply
Some iPhone Photos Not Visible While Transferring to Windows?
Some of the photos not visible when trying to transfer to Windows. This issue can sometimes happen when you have selected to Optimize iPhone storage for the Photos.
When you select that option, the originals are stored in the iCloud.
The optimized images sometimes do not show up in the file structure when transferring it to a Windows PC.
Follow along to check using the steps below
Tap on Settings > Your Apple ID > iCloud > Photos 
If Optimize iPhone Storage is selected, that means that the originals are being stored in the iCloud
Select the option Download and Keep Originals – this ensures all photos are actually stored on your phone, meaning they appear when connected to a PC via USB
You can revert back to optimize once you have transferred the photos to save space on your iPhone.
Alternatively, Try Temporarily Turning Off iCloud Photo Library
Some readers report that when they have iCloud Photo Library enabled, they are not able to transfer photos to their Windows PC via USB Import
Go to Settings > Photos > and toggle off iCloud Photos 
Choose Download Photos & Videos from the list of options. You may need to free up internal space before you can successfully do this!
Importing from Newer iPhone Models and Windows 10
On newer iPhones, sometimes importing via the  Windows 10 Photos App causes issues.
Not exactly sure why. One way to bypass the problem is not to use the Photos application of Windows 10 and instead try doing it manually through Windows File Explorer
Transfer iPhone Pictures to a Windows Computer using Windows File Explorer
Plug your device into your computer
Launch Windows Explorer from the start menu
Click the arrow next to This PC
Tap on your device's name
Open Internal Storage
Choose DCIM
Open any folder
Select an image or hold the Control Key to select multiple images
Tap Copy to at the top of the window
Select Choose Location and locate a folder to save pictures to
Tap Copy to save those images to that location
Select your pictures, copy and paste them into a new folder in Pictures.
You can also right-click on the iPhone in File Explorer and try the Import Pictures and Videos Option to see if that works for you.
Seeing "Device Is Unreachable" Error Message When Trying to Import Media From iPhone to Windows?
If you are trying to import photos and videos from your iPhone, iPad, or iPod onto your Windows PC,  but keep getting the error message that your device is unreachable, try changing the setting on how your iDevice transfers your photos and other media.
Open Settings
Tap Photo App
Scroll all the way down until you see the section Transfer to Mac or PC
Change this setting to Keep Originals
Wrap-Up
For additional questions about importing Photos to a PC, check out this Microsoft article.
If you still can't transfer photos from iPhone to PC, please get in touch through the comments, and we'll do what we can to get you sorted.
But hopefully, the steps we outlined above worked their wonders and helped you out already.
ReaderTips


Do the following: 1) disconnect your iPhone from your computer 2) change the Photo App setting for transfer to Mac or PC from Automatic to Keep Originals 3) in your camera settings change formats to Most Compatible
Change the Lock Screen to Never and the Photo App setting to 'Keep Originals.' That did the trick!
The easiest way is to connect your phone and let iTunes sync with your computer. Then right-click on the phone in the File Explorer and choose Import Pictures and Videos. This should walk you through the process of transferring It even asks if you want the pictures removed from the phone and/or how you want your photos labeled
Go to your Windows PC's Control Panel and selected Devices and Printers. My iPhone came up as an Apple Mobile Device USB Driver instead of an Apple iPhone. When I right-clicked on that, I selected Troubleshoot from the options. A message popped up saying that the Apple Mobile Device USB driver is an older device and might not work with USB 3.0, plug the device into an available USB 2.0 port. I tried that and suddenly everything worked!
Transfer photos by copying/dragging them from the folders onto my Pictures Folder or even to the Photo App (or whatever photo folder you have) on my laptop. I use iCloud or iTunes for my photos
Okay, I gave up and just installed Microsoft's OneDrive app on my iPhone and enabled the photo upload feature. It works like a charm! I assume you could do this for any cloud storage plan–or even Google Photos/Amazon Photos
I had this same problem. And it was fairly simple to solve. When you plug your iPhone into your computer, you must turn ON your phone and unlock it! When you connect to the Windows PC for the very first time or after a software update, you see a message asking you to trust the computer. Answer 'Trust'. You should then be able to open the DCIM folder and see and save all your pictures
When you connect your iPhone to a Windows PC the first time, it installs a driver for your iPhone automatically. Once installed, you should see a small dialog box pop up on your desktop. Tap on it and choose what to do with this device. Select Import photos and videos. If you don't see a pop-up window, open the Photo app on Windows > All apps and launch it there. Once open, select the photos and tap Continue. Set the path for your photos to save to, then import the pictures