When it comes to dealing with emails on your iPhone, you may be surprised at how much space can be taken up. Apple has slowly but surely been updating the official Mail app with better features over the years, and the same is true with the latest verison of iOS.
Recommended Reading
However, there are still some qualms when it comes to deleting emails entirely from the iPhone. Luckily, Apple made significant changes in the Settings, making it possible to delete emails completely from the iPhone.
Delete emails completely from iPhone
If you are tired of seeing your Mail application full with emails that are too old and won't go away, here is what you will have to do. Usually, we try to find ways for you to fix issues in just a few steps, but this one is a bit more in-depth.
Learn to delete email from any iDevice
Open Settings
Select Passwords & Accounts
Choose one of your email accounts from the list
Select the same email account again
Scroll to the bottom and tap Advanced
Under the heading Mailbox Behavior, select Archive Mailbox
Look for heading On the Server
Tap to checkmark All Mail from "On The Server."
Press <Advanced in the upper-right corner to go to the previous screen and look for the heading Move Discarded Messages Into
Select Deleted Mailbox
Tap <Account in the upper-right corner to go back to the previous screen
Click Done in the upper-right corner to save these settings
Repeat for all your email accounts
Now that you have gotten all of the settings inputted correctly, the next move is to actually delete emails completely from iPhone. In order to do so, there are only a few steps left to be at "Inbox Zero":
Open the Mail app
Tap 'Edit' in the top right-hand corner
Select all of the emails you want to delete

You can only delete up to 150 emails at a time

After iOS deletes those emails, go to the trash and delete again
Repeat this process until all emails are completely gone
After you finish, restart your device!
Once completed, iOS deletes all of the emails, and you no longer have to worry about extra storage being taken up. Since we chose to remove emails from the server, you will not even see the emails appear when using the desktop Mail application.
And don't forget to restart!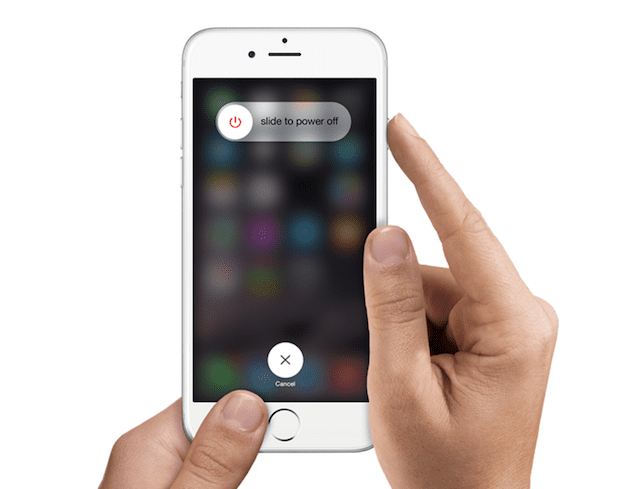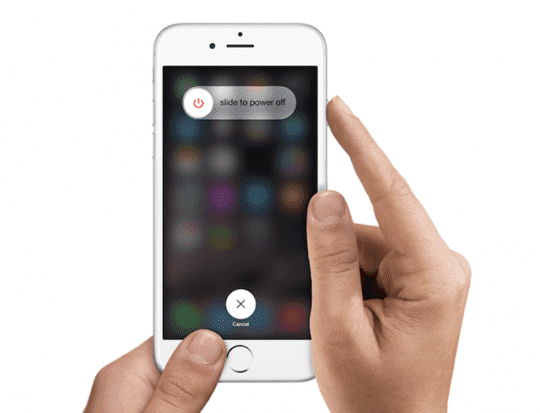 It's crucial to shut down your device after removing your email and changing your settings. Restarting your iPhone, iPad, and iPod clears out all the caches and deleted items from your device!
If you use iOS 11 and above, there's a new way to restart:
Open Settings > General
Scroll all the way down and tap Shut Down 
Slide to power off
Wait 30 seconds or so before powering back up
Or follow these manual methods:
Restart your iPhone X Series or later and iPad with Face ID

Press and hold the Side or Top button and either volume button until the slider appears
Drag the slider to turn your device completely off
After your device turns off, press and hold the Side button again until you see the Apple logo

Restart your iPhone 8 or earlier or iPod touch and iPads with Home Buttons

Press and hold the Top (or Side) button until the slider appears
Drag the slider to turn your device completely off
After your device turns off, press and hold the Top (or Side) button again until you see the Apple logo
Further Explanation
At this point, we would be remiss if we didn't mention a few things about the steps above. Specifically, when it comes to selecting the "Deleted Mailbox" for your discarded messages.
You are provided with either the Deleted or Archive mailbox when you are at this point. If the Archive Mailbox is selected, then all of your previously received emails will go back into the "All Mail" section in the Mail app.
The other thing we would like to point out is when you are selecting the option of "On The Server." From here, iOS gives you the choice to either select "On My Phone" or "On the Server."
The reason you want to delete these from the server and not just your phone is so that they are removed from your email account specifically. Otherwise, the emails will only be deleted from your phone and could reappear of your email services "glitches."
Conclusion
Apple's Mail application is arguably one of the best ways to manage your emails from your iPhone, iPad, or Mac. This is just another way of proving how to can customize and create the best experience possible on your devices.
If you have any questions, don't hesitate to reach out and let us know if you run into any issues. If so, drop a comment below, and we'll be more than happy to help figure out how to delete emails completely from iPhone and save you some space on your device.
Reader Tips 
I find the easiest way is to just delete the email account from Settings > Passwords & Accounts, restart, and then add the account back in
Some email providers have a setting that lets you limit the number of emails stored on your device at any one time–I know Gmail offers this and I assume others do too. I know that your email must be set up as IMAP and you can only make this change via the web browser. For Gmail, you find this feature in the Settings Menu (Gear Icon) > Forwarding and POP/IMAP Settings under Folder Size Limits for IMAP–you can set it anywhere between 1,000 up to 10,000 as a maximum. The default appears to be "do not limit the number of messages in an IMAP folder."
Andrew is a freelance writer based on the East Coast of the US.
He has written for a variety of sites over the years, including iMore, Android Central, Phandroid, and a few others. Now, he spends his days working for an HVAC company, while moonlighting as a freelance writer at night.