Q: I cannot sign in to iCloud! I am seeing "The maximum number of free accounts have been activated on the phone," and now I can't log into my phone because I keep getting this message.
I tried to create an iCloud account on my iPhone, but I received that message about the maximum number of free accounts. Can anyone help! What does this mean?
A: Apple limits users to 3 iCloud accounts meaning you can only create three iCloud accounts on each iDevice. You see this error when you try to create a fourth iCloud account on your iDevice (iPad, iPod, or iPhone.)
Unfortunately, Apple currently limits each of its iPhones, iPads, or iPods to a maximum number of free accounts per device, which means no more than 3 total iCloud accounts can be created on any iDevice.
Any single iDevice creates up to a maximum of three iCloud accounts, and these accounts are linked to your iDevice's hardware, not your Apple ID account.
This policy limit means the restriction is attached to the iDevice itself. So you (nor anyone else) can never create another iCloud account on that particular iPhone or iDevice.
And no a factory reset or any other reset does not change this fact!
It's an Apple hard rule, so there's no way around this set limit. If you or someone else already created all three iCloud accounts, you can't create another iCloud account using that particular device.
However, there is no maximum limit on Macs-so you can create new Apple IDs and iCloud accounts on an Apple computer without any problems!
Related articles
Why can't I create another iCloud account on my device?
This problem and error message happen when you try logging in to an iCloud account using an Apple ID that has not yet created an iCloud account on a device that's previously created three iCloud accounts.
Once a device creates three total iCloud accounts, it cannot create any more EVER.
So what we need to do is create an iCloud account for the Apple ID on another device!
Not sure if you already have an Apple ID associated with your email address?
To see if you previously created an Apple ID with your current email address, use Apple's checker tool.
Just enter your first and last name and your email address, and then see if you already have an Apple ID associated with that email.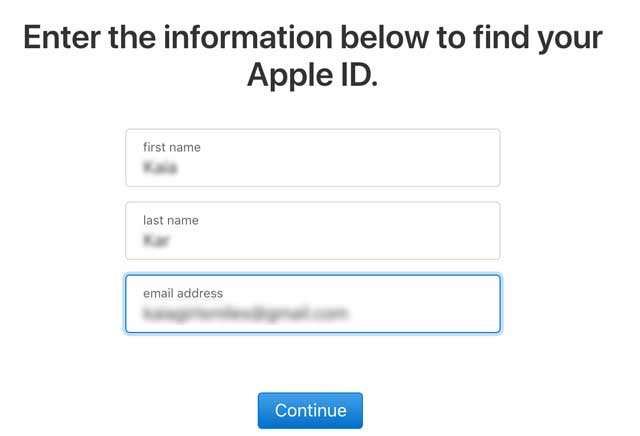 If not, you see a message that no Apple ID Found.
If Apple does find an associated Apple ID, it displays that Apple ID and tap the button to Go to Your Account.
From there, you enter that Apple ID and password–and if you forgot your password, tap the option Forgot Apple ID or password?
Then follow these instructions to recover your Apple ID's password.
How do I remove the maximum number of free accounts that have been activated on an iPhone?
Regrettably, restoring or resetting your iDevice does NOT change this.
You cannot bypass this error message period!
Your options are to either re-use one of the accounts that you previously created, or create a new iCloud account on a different iDevice or Mac.
We recommend creating an additional iCloud account using a Mac or a different iDevice. Creating an account via Windows PC often does NOT WORK–better to use an Apple product (Mac or iDevice.)
Once you create a new iCloud account with another iDevice or Mac, then you can sign into it on your iPhone or the iDevice in question (the one that already has three iCloud accounts associated with it.)
There's no problem signing into existing iCloud accounts!
You just cannot create any new iCloud accounts on that iDevice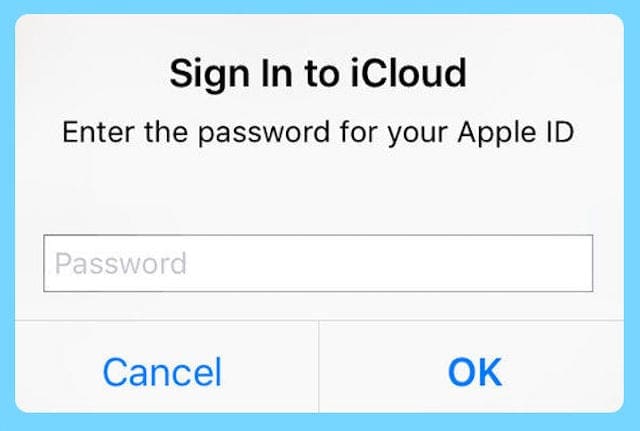 So go ahead and create an iCloud account on a different iDevice or Mac, delete your current iCloud account registered on your iPhone, and sign in to the account that you just created on the Mac or different iDevice.
Wrapping it up
Sadly, you can't deactivate any iPhone, iPad, or iPod Touch device created iCloud accounts, even if you don't use them (or they were a previous owner's account.)
That's because this maximum number is tied to the device itself–the hardware–rather than any one user.
Any single device can ONLY create three iCloud accounts in its lifetime.
And there is no way to change this or wipe the slate clean.
However, there are options to get new iCloud accounts. Instead of creating an iCloud account on your current device, set one up on a Mac or a friend's/family member's iOS device–you cannot do this via a Windows PC or Android device.
Once you set-up that new iCloud account, just log-in with your new Apple ID credentials on your device and you are good to go.
Reader Tips 


Try using the App Store instead of signing directly into Settings. Open the App Store app and look for a free app and press the GET button. This should prompt you to enter an Apple ID, choose the link to create a new Apple ID below the entry boxes for your Apple ID username and password. Then follow the steps to create your new Apple ID! Then enter those details into your iPhone Settings app
Use another iPhone (or iPad) and sign in with your iCloud account. Give it a few minutes. Then log in to the device which didn't allow you to log in. It worked for me!
If you see the 'maximum number of free accounts' message, you should try to sign into the iCloud settings page with an existing (not new) Apple ID. Or, create an iCloud account on another device or computer and then sign into it on the device where you see the message. You need to sign in on an Apple device or computer to activate the iCloud account
Obsessed with tech since the early arrival of A/UX on Apple, Sudz (SK) is responsible for the original editorial direction of AppleToolBox. He is based out of Los Angeles, CA.
Sudz specializes in covering all things macOS, having reviewed dozens of OS X and macOS developments over the years.
In a former life, Sudz worked helping Fortune 100 companies with their technology and business transformation aspirations.