macOS Sierra is finally here. Having worked with this OS for the last few months in its Beta versions, I must admit that it has been a fun experience. macOS Sierra has been very stable in its final beta versions. New features such as the Siri are working well and appear to be well integrated with the rest of the OS. If you are new to macOS Sierra, we suggest that you read our review of some of the key features and our key takeaways from exploring the beta versions.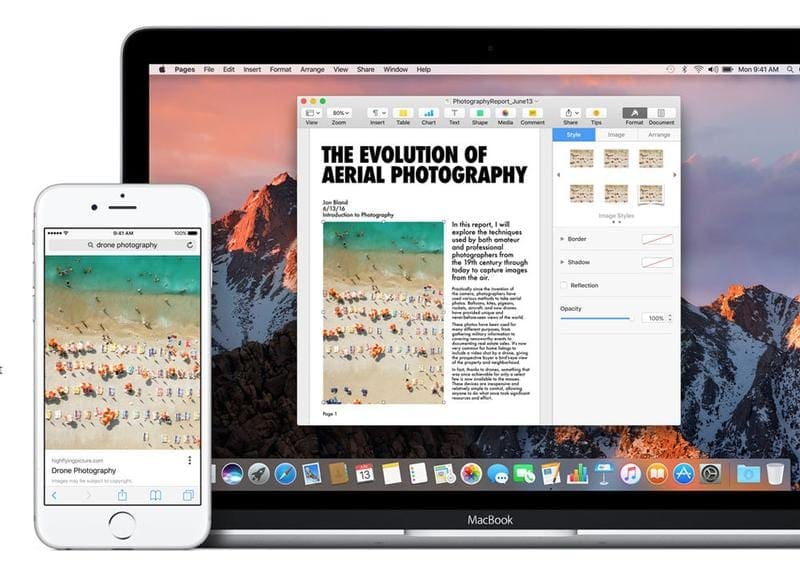 Unlike El Capitan that caused some major headaches during initial installs with MacBooks, this new OS has been a breeze to install and has not caused any dramatic performance problems so far. With any new mac OS install, there are always little hiccups at the onset. Most of these problems are primarily related to existing third party software on your machine. In this article we will explore some of the common macOS Sierra problems and provide suggestions to fix them.
Before installing macOS Sierra, please make sure to check the compatibility of your machines. For iMacs, you will need a model from late 2009 or later. The original plastic Macbooks will not run Sierra; only the aluminum models from late 2009 and later are compatible. In the case of Macbook Pros, you will need models from 2010 and beyond. ( Readers have suggested that late 2009 plastic MacBooks can be upgraded to Sierra. We are attaching Apple's link for device compatibility below.)
Update: 9/21/2016 – Please check Apple's site here for the latest in macOS Sierra compatibility.
Also Please Remember to do a backup using TimeMachine before installing macOS. Here are some of the most common issues associated with experiencing macOS Sierra.
Safari Issues after Upgrading to macOS 10.12.2
The latest macOS upgrade is reportedly causing some issues for Sierra users when it comes to using Safari and mail. Most users experiencing issues are able to fix their problems by utilizing two key steps:
Please check to see if you are using the application "Rapport" on your Mac. This seems to be causing issues after the latest macOS Sierra upgrade. You will need to follow the instructions from the vendor to uninstall this application and then restart your Mac in order to get your Safari working.
Proxies Issue. There appears to be a known issue with proxies that is causing Safari problems. Go to your System Preferences > Network > Advanced > Proxies tab. Make sure that you don't have any check boxes clicked under "Select Protocol". If you have any boxes checked here, you will need to uncheck them and click "Apply". Once done restart your Macbook.
Mac Will Not Start after macOS Sierra Update
This is a common problem with new installs, primarily on old machines. You are able to install macOS Sierra but your machine shows a grey/white screen when you try to start it up. Please follow the Steps below in order to resolve the issue.
Restart your Mac and hold down Command, Option, P and R keys to reset the NVRAM
Try Resetting the System Management Controller. Power down Mac, unplug all cables from your Mac, wait for several minutes and then try plugging the cables and start up the Mac
Try to boot Mac in Safe Mode (Press the power button and hold down the shift key) and make sure you Mac has at least 9 GB of free space.
To avoid any problems updating from El Capitan to macOS Sierra, remove all third-party Kexts and extensions
Get rid of any anti-virus programs that you may have installed and lastly
You will need to remove any PPTP VPN Software from your machine as Apple has removed the support in macOS Sierra
Please take a look at our detailed post on startup issues related to macOS Sierra if you are still having challenges
Please check our Step-by-Step video to fix the Mac white screen issue.
Startup Problems Related to Duet Display
If you are using dual monitors and Duet Display, it might be causing the startup issue. This was one of the main issues with macOS Sierra Beta versions and app compatibility.
In order to fix this, Find the DuetDisplay.kext file and move it to trash. You should be able to find this file your /Library/Extensions folder. If you cannot locate the file, you can open up a terminal session and type
Sudo kextunload /System/Library/Extensions/DuetDisplay.kext OR
Sudo kextunload –b com.karios.driver.DuetDisplay
Once you have removed the Duetdisplay related kext files, try rebooting your mac and you should start up.
Safari Extensions are Not Working with macOS Sierra
Some users have found that common Safari extensions such as 1 password and ad-blocking software were not working correctly following the macOS install. If you are facing this issue, you may have to re-install your Safari Extensions one by one.
Close your Safari Sessions on your Mac
Locate the users/yourname/Library/Safari/Extensions folder
Double Click on each file that you want to reinstall
When requested to View Extension Page, confirm yes in Safari
Click install now on the extension page
If you are experiencing other Safari related issues post macOS update, please check our detailed Safari Troubleshooting guide for dealing with post upgrade issues.
Siri Not Working on Mac
This is probably one of the most desirable features in macOS Sierra for many users. We have not seen any major issues with using the Siri functionality on Mac. If you are unable to get Siri working on your Mac, you may need to re-check some of the key settings as shown below.
The obvious is to check your internet setting on your Mac and make sure that you have the connection. This is especially true for people that used Enhanced Dictation feature on their Macs in the past which did not require an internet connection.
Make Sure your System Preferences are set up properly for Siri. Click on  > System Preferences > Siri. Check to see that "Enable Siri" check has been enabled.
When I tried this in the beginning, I had a wrong mic setting since I was external headset and it was causing issues with Siri. Please make sure that your Mic input to set to Internal Microphone.
Check the designated Keyboard Shortcut and confirm that you are using the same to invoke Siri. If you are having issues with the short-cut, simply enable Show Siri in menu bar and click on the Siri icon on the menu bar to check if it works for you.
The default shortcut for activating Sisi is Cmd+Space. This was previously used for Spotlight in prior OS versions. Make sure to check and change in System Preferences by choosing Customize for Keyboard Shortcuts
Pinning Siri Search Results to Notifications
One of the options added in macOS Sierra is the ability to pin your Siri search results into your Notification center.
In the top right of the Siri Search results, you will find the '+' icon. Clicking this will make the search result to be added into you Today's view in the Notification Center and the results update dynamically.
You can choose to include file searches, Sports Updates, Weather, Tweets and Web Searches from Siri results into your notifications.
Unable to Use Space Key in Parallels
This was an issue that we noted during our early trials with macOS Sierra. If you were running Parallels on macOS Sierra, the space key didn't work in the virtual machine.
The company had posted a workaround solution for this a while back and you can check out the details of this solution by visiting the page.
Finder Not Responding or Frozen
If you see that your finder app doesn't respond or appears to be frozen after the macOS upgrade, try to do a SMC reset and that should fix this annoying issue. We found this problem with an older MacBook. On the newer models, we have not encountered this issue so far.
Along the app lines, if you are having issues with a blank app store screen, following the update, it can be easily resolved by following the step-by-step of moving some of the App Store files on your Macbook/iMac as explained in this article.
Slow E-Mail Experience
Several people have complained that their e-mail service is very slow following an upgrade to macOS. If you are facing this issue, one option would be to try re-building the mail index. In order to rebuild the index, select a mailbox in the mail sidebar and then choose Mailbox > Rebuild. Depending upon your mailbox size this operation can take some time. You e-mail experience should be much faster after the rebuild.
Cannot Print after updating to macOS Sierra
Many users found that they could not connect their Macbook/iMacs to their printers and print after the update to macOS Sierra. If you are experiencing this issue, we have provided some tips to resolve this issue. These tips will be helpful in resolving the printing issue but may or may not be able to resolve scanning issues.
Downgrade Back to El Capitan
Lastly, if for any reason you want to downgrade your Mac back to El Capitan and wait for a newer update of macOS Sierra, you can easily do so:
If your laptop shipped with El Capitan from Apple, hold CMD + ALT/Option + R on startup to boot into Internet Recovery.
It will download & reinstall the original OS that came with your Mac.
If you have an older Mac that didn't ship with El Capitan, you'll need to download an El Cap image and reinstall from that.
Establish a wifi connection or ethernet connection and reboot into OS X Recovery (cmd+R)
Erase your Macintosh HD
Reboot your MBP into Internet Recovery (cmd + option +R) and you should now be able to install your original version of OS X.
We will keep this post updated as we move forward and get more of your questions and comments.
Please let us know if there are other issues that are occurring with your macOS Sierra experience.
Obsessed with tech since the early arrival of A/UX on Apple, Sudz (SK) is responsible for the original editorial direction of AppleToolBox. He is based out of Los Angeles, CA.
Sudz specializes in covering all things macOS, having reviewed dozens of OS X and macOS developments over the years.
In a former life, Sudz worked helping Fortune 100 companies with their technology and business transformation aspirations.