Visual voicemail is cool. It presents all our voicemail as a list of messages that we can either playback, delete, or even read the transcripts of (when available.) With Visual Voicemail, you no longer need to call your voicemail to hear messages! Instead, there's a list of all your received voicemail messages with information on who called, when they called, and how long the message is.
With visual voicemail, you can also respond to voicemail with a text message, save your voicemail messages as notes and voice memos, or share those voicemails with others using Messages, Mail, or Airdrop!
So if you are facing difficulty using visual voicemail on your iPhone, particularly the iPhone 6/6S or iPhone 6/6S Plus, you are not alone.
The good news is that you can fix this problem by following some simple steps and resolve these types of issues with little effort. Quick Tips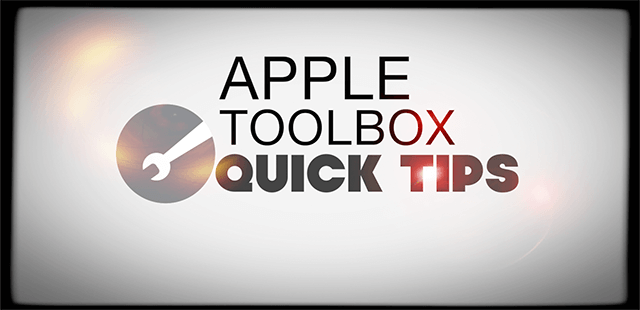 Follow these quick tips to get visual voicemail working on your iPhone
Check you have the latest version of iOS
Turn on Siri
Toggle on Press Side/Home/Top Button for Siri in Siri & Search settings
Try connecting with cellular data instead of WiFi or vice-versa
Go to Settings > General > About and look for a carrier update
Change your language and region to another similar area
To check your cellular network connection, try to call someone
If you use eSim or dual SIM and have more than one mobile plan on your iPhone, try switching to the other plan
Reset your network settings
Related articles
Do you have one the following challenges with visual voicemail?
iPhone not showing voicemail messages
No transcripts (voicemail-to-text) showing for voicemail messages
Duplicate messages
No sound in the messages
No alerts/notifications about voicemails
Your callers not able to record messages
It could be possible that your voicemail was not set up correctly in the first place.
First, find out if your carrier and your plan support visual voicemail
Not all countries, carriers, and plans support visual voicemail, so the first step is to check if your carrier/country supports this feature for your iPhone.
Check if your carrier supports Visual Voicemail
If your plan doesn't support Apple's visual voicemail, many carriers offer this service and voicemail to text transcription as well, so ask your carrier!
Next, set up your iPhone's Visual Voicemail the right way!
Go to the Phone app
Select the Voicemail tab
Tap Set Up Now
Create a voicemail password, then tap Done (use a unique 4 to 15 digits password–not the same as your iPhone device passwords or Apple ID)
Enter your password again to confirm it, then tap Done
Write down or otherwise save that password somewhere safe, just in case you forget it

If you forget your voicemail password, there's no way to reset it from your iPhone. Instead, you must contact your carrier to reset it

Next, create a greeting
Select custom or default. To record your own greeting, choose custom. If you do not set up a greeting, a pre-recorded greeting is set by default
Tap Done to save that greeting
Once saved, you should see your visual voicemail
Just to be sure that your voicemail has been set up correctly, ask a friend to call you or call yourself from another phone.
If you or your friend hear your voicemail's audio message or the default greeting, everything is set!
About visual voicemail transcripts on iPhones
I absolutely love reading my voicemail! It's a heck of a lot easier to scan through my voicemail messages in text form than it is to listen to them.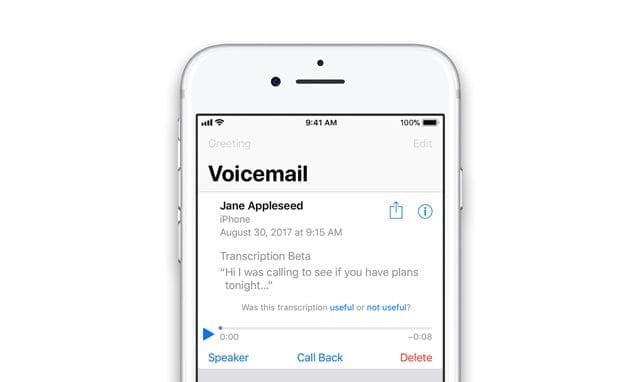 A lot of people get this feature confused with visual voicemail. Visual voicemail is the entire voicemail interface on your iPhone–not just the text transcripts!
With voicemail-to-text transcription, your iPhone transcribes your voicemail's audio message into text so you can read them instead of listening to them. Plus, you can even send that voicemail transcript to others or your own email using the iOS share button.
Are your iPhone's voicemail transcripts not showing up?
This problem is one of the most common complaints we hear about, and it's usually a very simple fix! Just turn on Siri and the setting to Press Side/Home/Top Button for Siri toggle.

Go to Settings > Sir & Search
Toggle on, or if already on, toggle off and on, Press Side (Home/Top) Button for Siri
Sometimes, you need to wait for a few hours or up to 24 hours for your voicemail to text transcripts to show up! So be patient.
And please note that Apple does not support all languages with voicemail-to-text transcripts. If Apple doesn't yet support your language in iOS, contact your mobile carrier and ask them if they offer a voicemail transcription service at their end.
How to fix visual voicemail on iPhones?
Change Siri's language for problems with voicemail transcripts
Many languages are not natively supported by iOS for voicemail-to-text services, so try changing Siri's language and see if that works
Go to Settings > Siri & Search > Language
English (United States) is always supported
If your visual voicemail is not working, restart your device
On an iPad with no Home Button and iPhones X or later: press and hold the Side/Top/Power button and either volume button until the slider appears
On an iPad or iPhone with a Home Button and iPod Touch: press and hold the Side/Top/Power button until the slider appears
Drag the slider to turn the device off and after the device turns off, press and hold that Side/Top/Power button again until you see the Apple Logo
With iOS 11 and above, restart using Settings > General > Shut Down
Try powering off, waiting a couple of minutes, and powering back on.
Try a forced restart
On an iPad with no Home Button and iPhones 8 or later: Press and quickly release the Volume Up button. Press and immediately release the Volume Down button. Then press and hold the Side/Top/Power button until the device restarts
On an iPhone 7 or iPhone 7 Plus: Press and hold both the Side and Volume Down buttons for at least 10 seconds, until you see the Apple logo
On an iPhone 6s and earlier, iPad with a Home Button, or iPod touch: Press and hold both the Home and the Top (or Side) buttons for at least 10 seconds, until you see the Apple logo
Take out your sim and insert it back in
You are prompted to enter your device, cell phone brand, and model
Enter these details and tap Save/Done
Now under on-screen device instructions, click on Calls then click on Access Visual Voicemail
Your voicemail messages should be there
You can play your voicemail messages, delete them, save them, or even share them with someone.
If you insert a new SIM card, you might lose any voicemails that you saved on your iPhone with the previous SIM.
Tip: It is recommended that you back up your voice messages with iCloud because these messages get deleted after 30 days. If backed up, they remain on your iCloud even after 30 days and will never be lost even if you change your phone, or your phone is lost or stolen.
Are you from an English speaking country?
Not all languages & regions support visual voicemail, so you may need to pick another English speaking region. Go to Settings > General > Language & Region.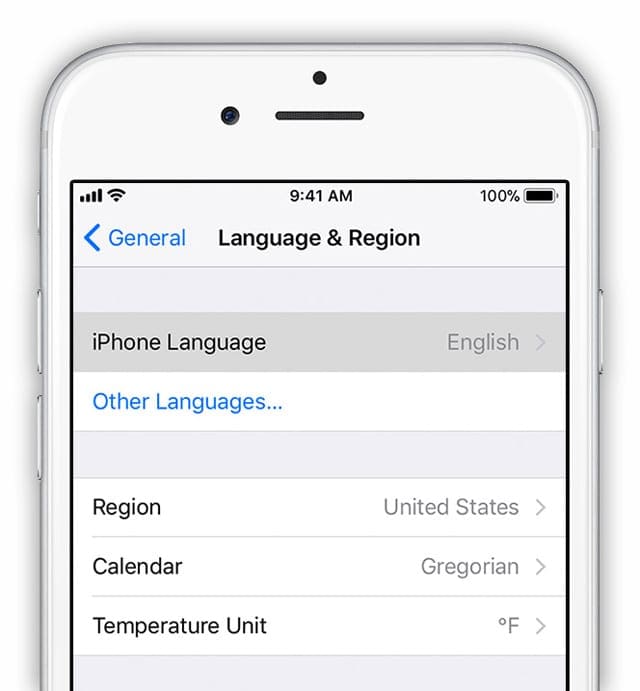 Set your Language to either English (United States) or English (Canada). Then see if visual voicemail works.
If that didn't fix visual voicemail, try these steps:
Restart your iPhone and go to voicemail messages to see if the messages are coming now
Check if there is an iOS update for your device by going to Settings > General > Software Update
Turn Siri on. Go to Settings > Siri & Search and make sure at least one of the toggles for Siri is on under the section Ask Siri
Check if there is a carrier setting update required, install it by going into Settings, then tapping General and then tapping About

Get important compatibility information from the about page on your device.

Check if you have a good connection by making a call
Make sure that you previously set up your voicemail by dialing your own phone number from your iPhone and leaving yourself a message

Go to your iPhone's keypad and press and hold on the #1 button or press the Call Voicemail button. Check if you have any missed messages.
Try changing your greeting. On the Voicemail screen, tap Greeting. Then change your greeting using either custom or default

Reset your network settings by going into Settings then General then Reset and then tap on Reset Network Settings

reset the Network settings on your device in case Dictation requires an internet connection.
If your voicemail still does not show messages or is not working on incoming calls, then it is probably because of some problem at your carrier's end
You can try calling them to get help. Many times it is a problem at the carrier's end only so if you do not want to spend time fixing voicemail on your iPhone, it might be better to call first and confirm from your carrier.
Want to transfer existing voicemail to a new iPhone
To transfer your existing voicemail, follow these steps on your new device:
Go to the Phone app on the new device, then tap the Voicemail tab
Tap Set Up Now
Enter your password (the one you used on the old phone), then tap Done
Record a custom greeting or use the default greeting, then tap Save/Done
If you forgot your old iPhone's voicemail password, there's no way to reset it from your new or old iPhone. Contact your carrier to reset your voicemail password.
Summary
Visual voicemail is a feature loved by many because it gives a visual touch to your voicemail and allows more flexibility.
Many iPhone users across the world consider visual voicemail a critical feature of iPhones. By displaying your voice messages as text on-screen, you can get your voicemail, even when in a meeting, attending a class, or other circumstance where it's difficult to use your phone actively.
We hope that the above steps will help you in setting up or resolving any problem with visual voicemail on your iPhone.
Reader tips
This worked for me. Open the Phone app and tap on voicemail. Tap Greeting, then tap Cancel. After I did that, I was able to see and play all my voicemail messages (and the voicemail-to-text transcripts came too, after 30 minutes!)