Several people have reported an issue in which making or receiving a FaceTime call fails on their iPad, iPhone and iPod Touch.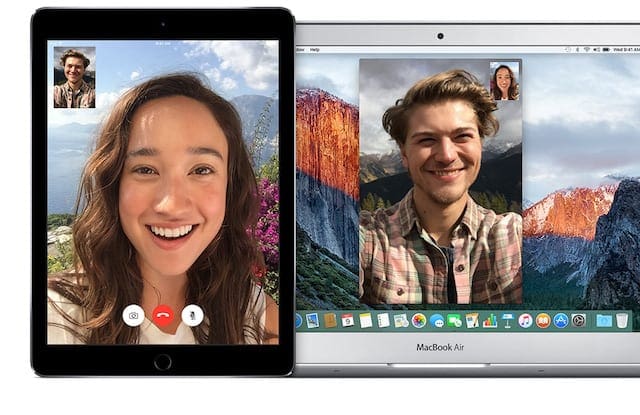 Related Articles
Fixes For When Your FaceTime Call Failed
Look for an iOS (ore macOS) update–simply updating your operating system may fix the problem
FaceTime is not available in every country so check the most recent list of supported countries

As of 11.3, FaceTime is available in Saudi Arabia (for the first time!)

Check Apple's System Status site and ensue that FaceTime's Servers are operational
Make sure FaceTime is enabled: Settings > FaceTime
Ensure that camera and FaceTime are not disabled in Settings > General > Restrictions
Make sure that both parties have an active Internet connection (via WiFi or mobile, perferably LTE or greater)
Try re-enabling FaceTime by tapping  Settings > FaceTime and toggle off and on again
If you're trying to use FaceTime over cellular, make sure that Use Cellular Data is on for FaceTime. Go to Settings > Cellular > Use Cellular Data For, and turn on FaceTime
Make sure time zone is set to your current zone OR better yet, have iOS set this automatically. Go to Settings > General > Date & Time and turn on Set Automatically
Reset your network settings. Tap Settings > General > Reset > Reset Network Settings. This also resets WiFi passwords, cellular settings, and any VPN settings
If possible, try signing out of your Apple ID on both your device and device for the person you are trying to FaceTime with. Then, close the FaceTime app on both devices by double pressing Home or swiping up the Home Gesture Bar, locating the App Preview for FaceTime and swiping it up off the top of your screens to fully close.  After closing FaceTime, restart both devices, sign back in with your Apple IDs, sign back into FaceTime, and launch FaceTime to try making a call again
If the problem persists:
Forget your current WiFi network and reconnect to it–you need to enter the passcode again, so make sure you have this on-hand before proceeding. 
Restart your iOS  (iPad, iPhone and iPod Touch) device by pressing and holding the Sleep/Wake button for a few seconds, and then slide the slider. If restarting doesn't fix it, it's reported that changing your DNS settings fixes this issue: Settings > Wi-Fi > then select the blue arrow next to your current Wi-Fi network and then tap the "DNS" field and enter the DNS servers; 8.8.8.8 and 8.8.4.4 (Google's Public DNS). 
If that didn't fix the issue, let's reset your network settings–go to Settings > General > Reset > Reset Network Settings. Performing this action removes any stored WiFi passwords so have these available to add in again.
If no joy, let's reset all settings. Go to Settings > General > Reset and tap Reset All Settings. Performing this changes all your personalized settings back to defaults including any accessibility settings, wallpapers, and stored WiFi passcodes. It does NOT erase any data like photos, messages, and other app data.

Have a Mac (or MacBook)? 
If you use an iDevice and a Mac, please note that both iCloud and Facetime on the Mac must be signed in to the same Apple ID. And readers tells us that FaceTime (and iMessage) seem to work consistently when the Mac and the iPhone (or iPad and iPod) connect to the same WiFi network.
When you see that FaceTime on your Mac is stuck on verifying (look at Facetime > Preferences), check your email and follow the instructions in the verification email that Apple sent to complete the process.
If you use a third-party camera attached to your Mac and you see the video flash breifly before the call fails, check for any manufactuer updates for the camera drivers for your version of macOS or Mac OS X.
Still Seeing FaceTime Call Failed?
If none of this helps, you may need to backup and restore from a backup (or set up as new). OR, make an appointment at the Genius Bar of an Apple store to run Diagnostics on your device.