When I make or receive a FaceTime call with my friends, family, or co-workers, I expect it to keep its connection and not to fail mid-discussion. Recently, however, whenever I make or receive FaceTime calls, the call lasts about 20-30 seconds then cut off. And that is a huge problem!
And it appears I am not alone.
Several readers issues when making or receiving FaceTime calls. These calls either disconnect early on or simply fail altogether.
Some folks saw this behavior only when trying to the flip camera from front to back or vice-versa.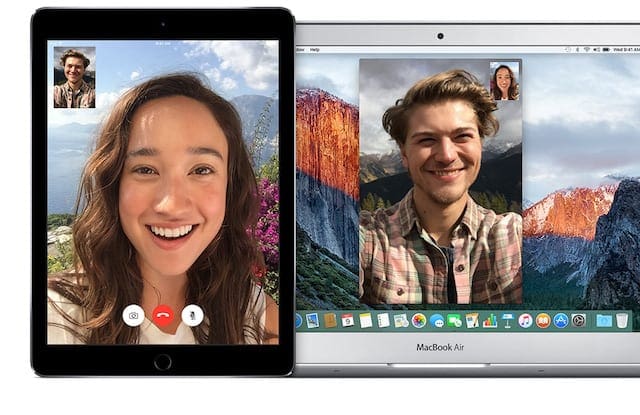 Related Articles
Quick Tips For When Your FaceTime Calls Disconnect or Fail
Make sure Airplane mode is toggled off
Check Apple Server status for any ongoing issues
Toggle FaceTime off, wait 20-30 seconds, and toggle it back on
Sign out of FaceTime, restart, and sign back in
Delete and reinstall the FaceTime App
Update your iOS or macOS to the latest version
Turn off Screen Time or Restrictions
Check that your date and time is Set Automatically
Reset your network settings
How To Fix FaceTime Dropping Calls or Failing
First, make sure that both parties have an active Internet connection (via WiFi or mobile, preferably LTE or higher.)
If you're trying to use FaceTime over cellular, make sure that Use Cellular Data is on for FaceTime. Go to Settings > Cellular > Use Cellular Data For, and turn on FaceTime 
Then verify that you already toggled on FaceTime via Settings > FaceTime. And check that your Apple ID, email, and phone number are all correct. 
Also, FaceTime is not available in every country so check the most recent list of supported countries
FaceTime is finally available in Saudi Arabia (for the first time!) using iOS 11.3 and above!
#1 Check That Airplane Mode is Off
It seems that toggling Airplane mode is causing a lot of issues with FaceTime.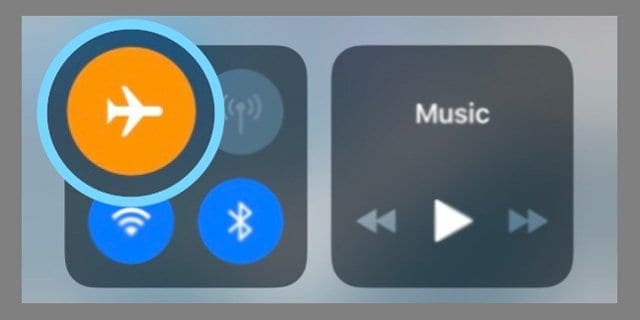 So toggle Airplane mode off and try making a FaceTime call again.
A lot of readers tell us that Airplane mode was causing their calls to drop and start showing that "reconnecting" message and eventually "FaceTime Call Failed."
#2 Update iOS or macOS
Look for an iOS (or macOS) update–simply updating your operating system may fix the problem
For iPhones, iPads, and iPods go to Settings > General > Software Update or use iTunes
For Macs go to System Preferences > Software Update 

Check that your macOS software is up-to-date
#3  Check Apple's Server Status
Visit Apple's System Status site and ensure that FaceTime's Servers are operational 
Look for FaceTime. And if marked with a yellow yield-like icon, check back later and wait for Apple to resolve problems
#4 Look at Screen Time and Restrictions
Temporarily turn off Screen Time (Settings > Screen Time) or for older iOS, Restrictions (Settings > General > Restrictions) 
If FaceTime works after turning off Screen Time/Restrictions

Check that both FaceTime and your Camera are allowed apps 
For Screen Time, check if FaceTime has an App Limit set or if you set up Downtime to limit app access during specific hours
#5 Toggle FaceTime Off and On
Try re-enabling FaceTime by tapping  Settings > FaceTime and toggle off and on again 
Add a restart between, if it doesn't work at first
#6 Sign Out of FaceTime
Sign Out of FaceTime by tapping your Apple ID, restart your device, and then sign back in with your Apple ID (or a different Apple ID) 
For Macs, choose FaceTime > Preferences. In the Settings tab, click Sign Out. Then sign in again 
If that didn't work, try signing out of FaceTime with an Apple ID on both your device and the device for the person you are trying to FaceTime with

Then, close the FaceTime app on both devices by double pressing Home or swiping up the Home Gesture Bar, locating the App Preview for FaceTime and swiping it up off the top of your screens to fully close 
After closing FaceTime, restart both devices, sign back into FaceTime, and launch FaceTime and try making a call again
#7 Check Date and Time Settings
Make sure time zone is set to your current zone OR better yet, have iOS set this automatically
Go to Settings > General > Date & Time and turn on Set Automatically 
For Macs, choose Apple menu> System Preferences, then click Date & Time
If Set Automatically is on, toggle off, wait 20 seconds, and toggle back on
#8 Reset Network Settings
Tap Settings > General > Reset > Reset Network Settings 
This process also resets WiFi passwords, cellular settings, and any VPN settings
#9 Delete and Reinstall The FaceTime App (iOS 12 and above)
Press and hold the FaceTime app until it jiggles

Tap the X and choose Delete 

Press Done or the Home button to finish

Open the App Store and search for FaceTime to download and reinstall
You can also delete or offload FaceTime via Settings > General > iPhone Storage.
#10 Reset Your Router 
Try turning your router off and on or unplugging it, waiting a minute, and plugging it back in
Check with your router manufacturer on how to reset your particular model
If the Problem With FaceTime Persists
Forget your current WiFi network
Then reconnect to it–you need to enter the passcode again, so make sure you have this on-hand before proceeding.
Restart or Force Restart your iOS Device
How To Restart an iPad, iPod, or iPhone
On an iPad with no Home Button and iPhones X or later: press and hold the Side/Top/Power button and either volume button until the slider appears 
On an iPad or iPhone with a Home Button and iPod Touch: press and hold the Side/Top/Power button until the slider appears
Drag the slider to turn the device off and after the device turns off, press and hold that Side/Top/Power button again until you see the Apple Logo
With iOS 11 and above, restart using Settings > General > Shut Down 
How To Force Restart an iPad, iPod, or iPhone
On an iPad with no Home Button and iPhones 8 or later: Press and quickly release the Volume Up button. Press and quickly release the Volume Down button. Then press and hold the Side/Top/Power button until the device restarts 
On an iPhone 7 or iPhone 7 Plus: Press and hold both the Side and Volume Down buttons for at least 10 seconds, until you see the Apple logo 
On an iPhone 6s and earlier, iPad with a Home Button, or iPod touch: Press and hold both the Home and the Top (or Side) buttons for at least 10 seconds, until you see the Apple logo 
Change Your DNS
If restarting doesn't fix it, it's reported that changing your DNS settings fixes this issue
Go to Settings > Wi-Fi > Tap your current WiFi network's name 
Tap the DNS field and enter the DNS servers; 8.8.8.8 and 8.8.4.4 (Google's Public DNS) or choose another third-party DNS
Reset All Your Device's Settings
Go to Settings > General > Reset and tap Reset All Settings 
This process is usually the last resort since it resets all your personalized features back to factory defaults
It resets to default everything in Settings, including notifications, alerts, brightness, and clock settings like wake up alarms
Resetting all settings also reverts all your personalized and customized features like wallpapers and accessibility settings back to factory defaults.
Performing this action does not impact any of your personal device data, including photos, texts, documents, and other files
You need to reconfigure these settings once your iPhone or iDevice restarts
For Macs Only  
Readers tell us that FaceTime seems to work most consistently when you sign into iMessage and FaceTime with the same Apple ID.
If you see that FaceTime on your Mac is stuck on verifying (look at Facetime > Preferences), check your email and follow the instructions in the verification email that Apple sent to complete the process
Reset your Mac's NVRAM 

Shut down your Mac
Press and hold these four keys together: Option, Command, P, and R at start-up
Release the keys after about 20 seconds, during which your Mac might appear to restart, makes a second startup chime, or after the Apple logo appears and disappears for the second time

If you use a third-party camera attached to your Mac and you see the video flash briefly before the call fails, check for any manufacturer updates for the camera drivers for your version of macOS or Mac OS X
For more info on FaceTime issues with Macs, see this article.
Still Seeing FaceTime Call Failed?
If none of this helps, you may need to backup and restore from a backup (or set up as new). OR, make an appointment at the Genius Bar of an Apple store to run Diagnostics on your device.
Reader Tips 
Check if your phone is on airplane mode. Airplane mode makes your phone say "reconnecting" then "call failed"
When FaceTime starts reconnecting, dropping calls, or failing, I use it as an excuse to end my call! And blame it all on Apple
Obsessed with tech since the early arrival of A/UX on Apple, Sudz (SK) is responsible for the original editorial direction of AppleToolBox. He is based out of Los Angeles, CA.
Sudz specializes in covering all things macOS, having reviewed dozens of OS X and macOS developments over the years.
In a former life, Sudz worked helping Fortune 100 companies with their technology and business transformation aspirations.