Are you having Mail issues on your Mac or MacBook? Or is your Apple Mail keeps quitting unexpectedly? Are you finding your Mail slow or noticing that it won't open at all when you click on the app?
If so, you are not alone. Many folks also report that Mail keeps crashing on macOS High Sierra Apple on startup.
macOS High Sierra has been out for quite some time now. Unfortunately, a few of our readers report that their Mail keeps crashing on macOS High Sierra after their initial upgrade and even on subsequent minor High Sierra macOS updates.
For that reason, we put together a few tips that should help you fix this particular issue as well as some other common Mac Mail problems.
Quick Tips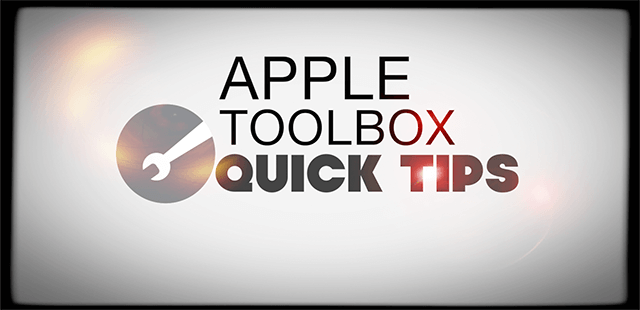 Follow These Quick Tips To Help Get Your Mail App Working Again In macOS High Sierra
Reset NVRAM
Remove (or isolate) some mail preference files from your User Library: com.apple.mail-shared.plist and com.apple.mail.plist
Delete (or isolate) a few Mail Data files: Envelope Index, Envelope Index-shm, and Envelope Index-wal
Right-click Finder and choose Go to folder. Then type in ~/Library/Mail/V5 (or V6/V4) and delete that folder or move to your desktop
Related Articles
Start With a Reset of Your NVRAM (PRAM)
For most problems with your macOS following an upgrade, start with the PRAM Reset on your Mac before proceeding further.
And of course, make sure to backup via Time Machine or your backup method before troubleshooting the issues.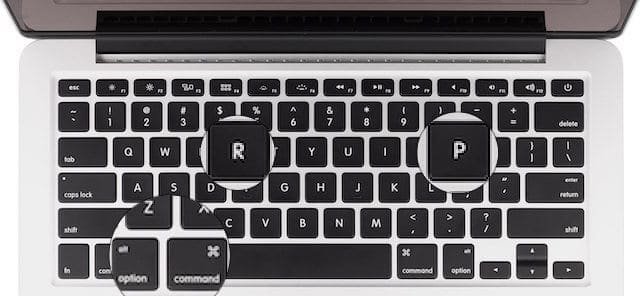 Resetting your Mac's NVRAM or PRAM often some of your system settings and preferences–things like speaker volume, display resolution, and startup disk preferences may need to be updated.
How-To Reset NVRAM
Choose Apple Menu > Shut Down
Power up your Mac
Immediately press these keys at the same time: Option, Command, P, and R and maintain this hold as your Mac boots

You must press the keys before the black screen with the Apple logo appears

Continue pressing the keys until your Mac restarts, around 15 seconds
Release the keys
Fixes For When Mail Keeps Crashing on macOS High Sierra
When an Application such as Mail crashes on your MacBook, the chances are that there is something wrong with the preference list files (called .plist files) of the application. This situation is true with all Mac Apps.
For most problems, we try to locate the 'PLIST' files and delete them to see if it fixes your issue.
In the case of the Mail app, 'Envelope' files are another set of files that sometimes need refreshing to resolve the crashing issue.
Please follow each of the steps below and remember to restart your MacBook
Remove Your Mail App Preference Files
If you have an instance of the Mail app running on your macOS High Sierra, exit out it. If the app is unresponsive or frozen, force-quit the app
The next step is to address the Mail app's preference files and remove them in the case they are corrupted and are causing these issues
Using your Finder app, choose Go and 'Go to Folder…' and type in the path as shown here and below in the image: ~/Library/Preferences
Locate these two files: com.apple.mail.plist and com.apple.mail-shared.plist

If you can't locate these files, make sure you are looking at your User Library, not the Main Directory Library

Delete the two plist files by moving them to trash

If you don't want to delete these files, move them to your desktop to isolate them

Restart Your MacBook and then launch Mail and see if the issue has resolved

If the problem is gone, go ahead and delete any files you isolated to the desktop
If your issue remains, let's also remove the envelope files
Quit the Mail App or force-quit if necessary
Remove the .plist files again following step listed above
Open another session using your Finder app and click on 'GO' at the top menu and choose 'Go To Folder..' from the drop-down.
Type in the directory path: ~/Library/Mail/V5/MailData (also shown in the image below) to locate the Mail files that need cleaning. If using later or earlier versions that V5 might be listed as V6 and above or V4 and below
Remove all the files that have 'Envelope' in them as shown in the picture below.

If you don't want to delete these files, move them to your desktop to isolate them

Restart Your MacBook and then launch Mail and see if the issue is gone

If the problem is gone, go ahead and delete any files you isolated to the desktop
Mail App won't open on macOS High Sierra. Shows error message
After the macOS High Sierra update, some users saw the error "unable to verify account name or password." when trying to launch the Mail app.
Here is a reader's suggestion that shows a way of fixing this issue on your MacBook
Use Finder to locate Mail in your Mac's Applications Folder
Click on the Mail App to open it.  When this reader did this, the mail opened and everything was OK
Drag Mail's icon from the Applications Folder to your desktop
Remove the existing Mail icon in your Mac's Dock and drag to the Trash
Now, Take that Mail App icon from your Desktop and pull it into your Dock
Restart your MacBook
Try Launching Mail by clicking on the new Mail icon from your Mac's Dock
Mail App is Very Slow after the macOS Upgrade
If you are experiencing performance issues with Mail which would mean that your Mail actions are slow or trying to search for a particular mail takes a lot of time, you should consider Rebuilding the Mailbox to fix the slow mail issues. Once you rebuild the Mailbox, follow it with a reindex procedure to speed things up. These two actions go a long way in addressing performance issues with the Mail app on macOS.
We hope that you found this Mail troubleshooting article helpful. Here are some Mail tips from Apple that are helpful.
Please let us know in the comments below if you have any questions.
Obsessed with tech since the early arrival of A/UX on Apple, Sudz (SK) is responsible for the original editorial direction of AppleToolBox. He is based out of Los Angeles, CA.
Sudz specializes in covering all things macOS, having reviewed dozens of OS X and macOS developments over the years.
In a former life, Sudz worked helping Fortune 100 companies with their technology and business transformation aspirations.