Several readers report that they are unable to delete/remove apps from their iPads, iPhones, and other iDevices.  You press and hold the app, it jiggles, and it wiggles, and even the lovely X appears. But when you try and tap the X, nothing happens — the screen freezes.  And you even have to restart the iDevice to use it again.
Maybe you didn't even get that far.  You press down on an app.  It starts the wiggle–great so far. But the X does not appear. And you say, dang this used to work, what gives?
Quick Tips 
Follow These Quick Tips To Delete Apps Again
Check your device's restrictions
Use light pressure when pressing on an app you want to delete, especially if you own a 3D Touch iPhone model
Toggle WiFi off and then back on
Try Airplane Mode and connect to WiFi only (not cellular) or vice-versa, connect to Cellular only and toggle off WiFi
Reset your network's settings
Delete apps in your iDevice's Settings menu rather than via the Home Screen
Log out of the iTunes and App Stores via the Settings menu then open the App Store and log in when prompted
Check and see if you turned on any restrictions
Manage apps with iTunes if using iTunes version 12.6.x.x or lower (starting with iTunes 12.7, Apple removed app management from iTunes)
Related Articles
What's Going On? Why Can't I Delete Apps?
There are a lot of reasons why you can't delete apps from your iDevices. Here are a few of the main causes:
Your device has restrictions enabled to prevent you from deleting apps
The apps are native to iOS and are not removable
You enabled restrictions for deleting apps on that device
You need to free up space. Your iDevice doesn't have sufficient storage to download any app updates or new apps
The app itself is messed up (on the developer's side, not Apple)
Problems syncing with iTunes or iCloud
Issues with network stability or loss of connectivity
Turn off restrictions
For iOS 12 and above, restrictions are located in your Screen Time settings
Settings > Screen Time
Tap Content Privacy Restrictions
Enter your Screen Time passcode. If you don't know your Screen Time passcode, check out this How-To Reset the Screen Time Passcode on iOS
Choose iTunes & App Store Purchases
Look at Deleting Apps
Select Allow
For iOS 11 and below, find your restrictions in Settings > General > Restrictions
Look At Your Network when unable to delete/remove apps
Try turning off WiFi, then restart your device, and turn WiFi back on again and see if you are now able to delete the app normally via your Home Screen.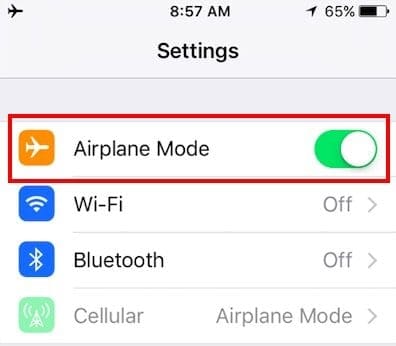 Or go to Settings>Airplane Mode>On. That disconnects you immediately from your WiFi connection. Then wait 20-30 seconds and then turn Airplane mode off. Try deleting an app.
Reset Network Settings
Sometimes, your network needs a refresh to allow you to delete apps. Go to Settings > General > Reset > Reset Network Settings. This action does remove any stored WiFi passcodes, so make sure you have those available to re-enter.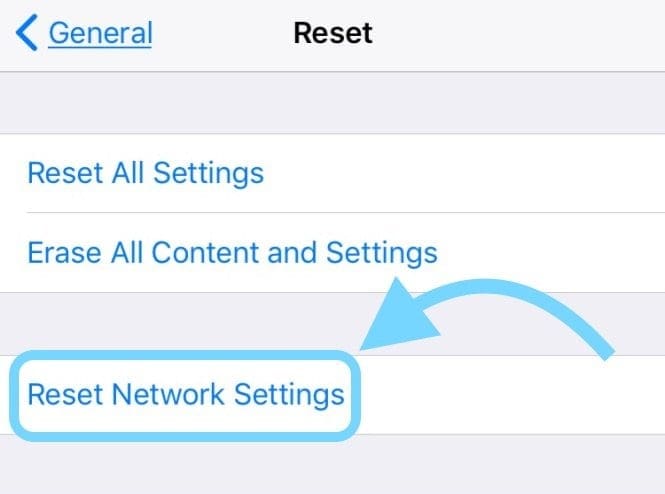 Mind Your Touch when unable to delete/remove apps
iFolks with 3D Touch iDevices know the importance of finger pressure.
So make sure to apply light pressure AND hold that light pressure for access to app deletion.
Too much pressure opens the 3D Touch quick menus or actions.
Leverage Your Settings to Delete Apps!
Another way to delete apps is through your iDevice's Storage Settings. Go to Settings > General > Storage. Make sure you are managing storage for your iDevice and not iCloud!
In the Storage menu, tap the app you want to delete and then press the Delete App button.
A message pops up asking you to confirm the app deletion and reminds you that this action also removes the app documents and data.
If you're okay with that, press Delete App again.
Starting with iOS 11, there's also an option to offload an app. Offloading deletes the app but preserves all its documents and data.
That means that if you change your mind when you reinstall the app, all your data and documents sync back–like you never deleted the app in the first place! 
Unable to Delete a App Stuck on Installation?
Sometimes iPhone and iPad apps get stuck when loading, installing, or even when waiting to install.
These apps show a blank, grayed out, or wireframe icon, and there doesn't appear to be a way to remove them!
First, try logging out of the App Store.
Go  to Settings > iTunes & App Store > Tap your Apple ID > Sign Out.
Once signed out, open the App Store and log in with your Apple ID through the app by tapping on the person icon in the upper-right of your screen.
See if this unsticks those apps!
If that didn't help, stay signed into the App Store and manually search for the app that's not installing.
Once located, if you see Open, Get, or Install next to it, tap that and see if the installation resumes.
Use iTunes, if you have version 12.6 or earlier
As many of you know, Apple changed iTunes with version 12.7 and got rid of any app management for your iDevices.
However, if you have iTunes 12.6 or earlier installed on your computer (or a computer you have access to, like at work or school), then you can use iTunes to remove the problem app!
Just plug your iDevice into the computer, open iTunes (version 12.6.x and below) and erase the app from iTunes.
From your App library, select the offending app and press the delete key (or right-click on an app in your iTunes library and select Delete.) Then reinstall, if desired.
You are trying to delete a built-in iOS app
Some Apple built-in apps are not deletable.  And if you use an iOS earlier than 10, no Apple stock apps are deletable–none.
With iOS 10&11, you can remove some built-in apps from the Home screen on your device, but you can't delete them. Unfortunately, with iOS 10&11, removing built-in iOS apps doesn't free up any storage space on your device.
But starting with iOS 12, you can delete native Apple apps and even free up some space!
If you have iOS 12 or later, you can delete these apps from your iDevice:
Activity
Apple Books
Calculator
Calendar
Compass
Contacts
FaceTime
Files
Find My Friends
Home
iTunes Store
Mail
Maps
Measure
Music
News (where available)
Notes
Photo Booth
Podcasts
Reminders
Stocks
Tips
TV (where available)
Videos
Voice Memos
Watch app
Weather
All others, like Safari, Messages, Photos, Settings, and Health must remain on your iDevice (for now.)
How to delete a built-in app from your device
Touch and hold the app lightly until it jiggles
Tap on the x, then tap Delete
Press Done or the Home button to finish
When you delete an app from your iPhone, you also delete that app from your Apple Watch.
How to restore a built-in app
Open the App Store app
Search for the app using the exact name of the app
Tap the cloud icon to reinstall that app
Restoring an app to your iPhone also restores that app to your Apple Watch.
A Problem With Games? 
When you download a game and part way through, a message pops up saying memory full, that games in only partially downloaded onto your iDevice.
At that point, you see that game on your screen with a grayed out symbol. And you are not able to delete it.
When you face this problem, the first step is to create some space on your device by deleting some data, apps, music, movies, or messages.
Once you have open space, go to the app store and search for that partially downloaded game.
Then download that game again until that grayed-outturnsn turn to a normal game icon. Once it's fully downloaded and installed, you can then delete it, if you choose to.
One by one, search for any games you would like to delete in the app store to delete them. Thanks to our reader Kamlesh for this great tip!
Check Restrictions. Are you restricting deleting apps on your device?
Having restrictions enabled could prevent you from deleting apps. Make sure that's disabled.
Check that restrictions are OFF
For iOS 12 and above, find your Restriction settings in Settings > Screen Time > Content & Privacy Restrictions > Off
For iOS 11 and below, find your Restriction settings in Settings > General > Restrictions > Off
If Restrictions are ON, you need to enter your Screen Time or Restrictions passcode to turn this feature off
Alternatively, modify the Restrictions allowed by toggling Deleting Apps to the ON and allow position
Tap Settings > Screen Time > Content & Privacy Restrictions > iTunes & App Store Purchases > Allow

For older iOS, Settings > General > Restrictions and toggle ON Deleting Apps
If you want to delete apps with the delete apps restriction still in place or you cannot remember your Screen Time (Restrictions) passcode, connect your iDevice to mac or windows computer and open iTunes.
After opening iTunes under your iDevice, go to apps and delete or add apps from here. With this method, you remove your apps without resetting anything.
About Screen Time
Screen Time is a setting only feature available in iOS 12 and above. Learn more about Screen Time in this article.
Your iDevice is unresponsive
Simply restart your device by pressing and holding the on/off button and then slide the red slider to power off.
To turn back on, press and hold the on/off button until you see the Apple logo.
Backup and Sync to solve unable to delete/remove apps
If that didn't help, try doing a full back up and sync via iCloud or iTunes. Some folks say performing this sorted their similar problems.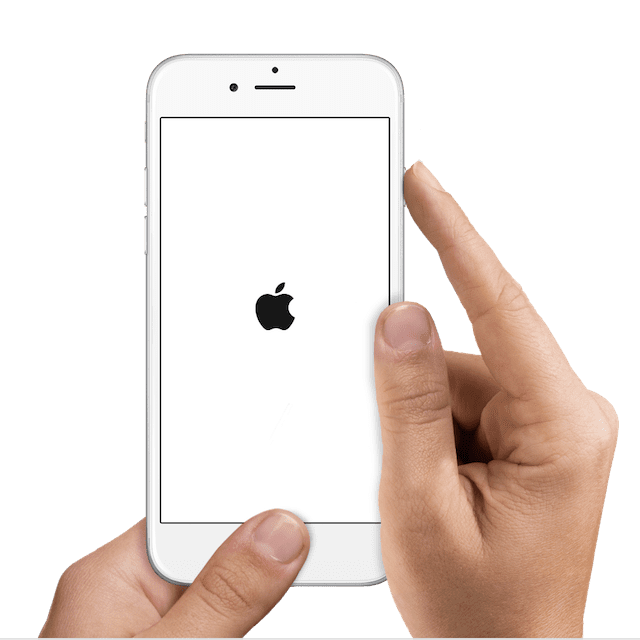 Try a forced restart
On an iPhone 11 and X Series, iPad with No Home Button, iPhone 8, or iPhone 8 Plus: Press and quickly release the Volume Up button. Press and immediately release the Volume Down button. Then, press and hold the Side button until you see the Apple logo 
On an iPhone 7 or iPhone 7 Plus: Press and hold both the Sleep/Wake and Volume Down buttons for at least ten seconds, until you see the Apple logo
On an iPhone 6s and earlier, iPad with a Home Button, or iPod touch: Press and hold both the Sleep/Wake and Home buttons for at least ten seconds, until you see the Apple logo
Obsessed with tech since the early arrival of A/UX on Apple, Sudz (SK) is responsible for the original editorial direction of AppleToolBox. He is based out of Los Angeles, CA.
Sudz specializes in covering all things macOS, having reviewed dozens of OS X and macOS developments over the years.
In a former life, Sudz worked helping Fortune 100 companies with their technology and business transformation aspirations.