iPhone: The Smartest of the Smartphones
The iPhone was the brainchild of the late Apple mogul, Steve Jobs.
The smartphone was designed and marketed by Apple, the company that brought us the iMac desktop computer, the MacBook laptop computer, the iPod mobile music listening library device and, later, the iPad tablet.
The iPhone offers an aesthetically pleasing option that enables the user's communication, Internet surfing, game playing, music listening and other amusements within the convenient close reach of a mobile device.
A Device Born for Greatness
On June 29, 2007, Apple stepped its foot into the door of the smartphone market and launched the iPhone. From that day forward, the foothold thrust that door wide open and took the world of mobile communication by storm.
The original incarnation took a development team of 1000 employees nearly three years to complete. The secret project began in 2004 and culminated in an estimated development cost that topped at 150 million dollars.
In January 2007, Steve Jobs unveiled the original iPhone to an impressed crowd at the Macworld convention.
The media hype that followed prompted lengthy lines of frenzied shoppers at every Apple store across the nation as the June release date neared.
By November of that year, the fervor went global as the iPhone was released for markets in France, Germany, and the United Kingdom. By the close of 2012, the iPhone was available in over thirty countries. 
While always designed to be sleek and attractive as well as multifunctional, each subsequent version released has boasted something new and exciting entices massive droves of individuals who are all revved up with anticipation.
Nearly a dozen years after the iPhone's inception, the newest generations of iPhones offers a larger screen, a faster processor chip, a more slender physique and continued smooth operation. Now a worldwide phenomenon, the iPhone also continues to reign supreme above all other smartphones on the market. 
Form and Function
The iPhone offers several coveted design features, starting with a lightweight and thin body composed of anodized aluminum and glass.
The iPhones' screen with OLED or LCD Liquid Retina displays offers exceptional clarity and vibrant images. The home gesture bar or home button is intuitively placed on the iPhone to enable the user fast and easy application switching, application icon rearranging and waking the device from sleep mode. 
Face ID and Touch ID make it easy to unlock, enter passcodes, and keep your data private! 
So Little Space, Yet So Much Power
Despite its sleek and light device, the iPhone is packed with power.
The iPhone harbors the most advanced mobile operating system, known as iOS. Its intuitive interface empowers the user to navigate through every feature and application on the iPhone with ease.
A multi-core Apple A-Series processor accelerates your iPhone's speed. 
The LTE wireless technology enables the fastest data connection and boosts WiFi speed as well.
Bluetooth connectivity allows such conveniences as hands-free use in automobiles and integration with AirPods, HomePods, and other wireless earbuds and headsets. 
The longer lasting internal lithium-ion battery can be recharged with a USB cable. 
Related:
Cellphone First
Because the iPhone was a collaborative design effort between Apple and AT&T, it was originally available only with AT&T mobile service.
Today, customers of other carriers, including Verizon and Sprint, can make cell phone calls with an iPhone with audibility and connections that are more dependable than ever.
Even call 911 or emergency all from your iPhone!
Related:
Smile for the Camera!
One of iPhone's numerous functions includes the muti-megapixel iSight camera with its dual-LED flash. 
The camera can be set to shoot photographs or videos either in front of the device or behind it. The high definition camera now offers a panoramic feature.
The camera can also be used for FaceTime video calls, including group facetime calls in iOS 12.1 and above!
Related:
For Free Advice, Just Ask Siri! 
Siri is the iPhone user's personal assistant. Siri has become more intelligent than ever, able to offer a wealth of requested information from the score of today's big game to restaurant recommendations to directions and weather reports.
Fluent in several languages, Siri can advice residents of the United States as well as France where to find the nearest post office. Verbalize a question and Siri's artificial intelligence will offer an answer. 
Related:
Into the Cloud 
For data storage needs, iCloud stores music, documents, contacts, photographs and more.
These items are then pushed to other synchronized devices and can be accessed from any of them.
Related:
There's An App for That!
Thanks to Apple's array of online venues, iPhone users can reap the benefit of finding an application, song, book or service for every whim.
The iPhone comes out of the box with a few applications to get one started, including Maps for GPS-guided directions, Mail for reading, writing and responding to emails, Photos for storing downloaded pictures as well as those taken with the iPhone camera and Messages for text messaging. 
A virtual visit to the App Store application allows users to download additional applications that can then be arranged on the iPhone's homepage for a customized device.
The App Store offers thousands of applications for games, office tasks, shopping, health, cooking, art projects, news publications and so much more. In no time at all, a new iPhone will be host to several pages of downloaded applications that will make life easier, more fun and more mobile.
Related:
iTunes Store and Apple Music: Harmony Together
The iTunes Store offers music from every genre to satisfy every taste. An application called Music allows one to store purchased albums and songs, organize them however one wishes and access them for listening enjoyment.
If one's listening library is already loaded on a desktop computer, simply connect the iPhone to the desktop with a USB cable and load the library directly into the Music app on the iPhone.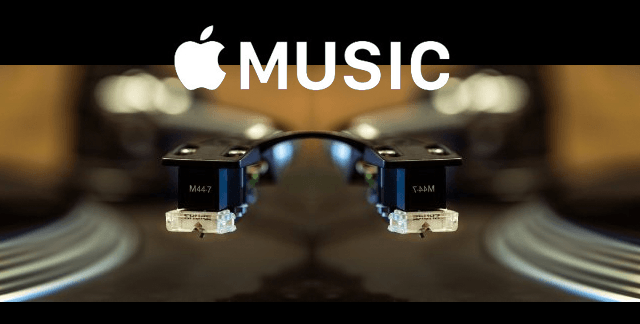 You can also subscribe to Apple Music and enjoy all the music you want, from around the world and almost any genre with a monthly or annual subscriptions fee. Plus, the music goes with you on whatever device you use!
Related:
iBooks for the Bookworm
Apple Books, previously named iBooks, is an application that serves as an online store for purchasing electronic books, a library for storing the books and a reader.
The Apple Books Store offers an impressive selection of available books for download.
Everything You Need Within the Palm of One Hand
Toting an iPhone is like having the joys and conveniences of a desktop computer, an MP3 player, a GPS, a cell phone, an electronic reader and one's entire network of family and friends all close at hand anywhere in the world at any time.
As the late Steve Jobs once said, the iPhone is "not just a communication tool, but a way of life."
How To Fix Your Top iPhone Problems